We received Zuke's Mini Natural Trees in exchange for this post. All opinions and our love for our dogs, Bailey Mae and Jeb, remain our own.
Introducing Zuke's Mouth-Watering Turkey & Cranberry Naturals Mini Trees! 🌟
Are you looking for a delicious and wholesome treat that will have your furry friend wagging their tail with joy? Look no further, because Zuke's has crafted the perfect snack for your beloved companion: Mouth-Watering Turkey & Cranberry Naturals Mini Trees!
Indulge your pet's taste buds with the irresistible flavor of real, oven-roasted turkey combined with the natural sweetness of cranberries. Each mini tree is carefully crafted to deliver a burst of mouth-watering goodness in every bite, making snack time an unforgettable experience.
But Zuke's isn't just about flavor – we care about your pet's well-being too! That's why our Mini Trees are made with only the finest, high-quality ingredients. We prioritize your furry friend's health by ensuring these treats are free from wheat, corn, soy, and artificial additives. We believe in feeding your pet the best, and that's exactly what you'll find in every Zuke's Mini Tree.
These delicious treats are not just tasty but also packed with nutritional value. Turkey, a lean protein source, helps support muscle development and overall vitality. Cranberries are rich in antioxidants, promoting a healthy immune system. With Zuke's Naturals Mini Trees, you can provide your pet with a guilt-free snack that nourishes their body and delights their taste buds.
Our Mini Trees are perfectly sized for dogs of all breeds and sizes, whether you have a tiny terrier or a majestic mastiff. They are great for training sessions, rewards, or simply to show your pet some extra love. The convenient, resealable pouch ensures freshness and makes them ideal for on-the-go adventures.
So, why wait? Treat your furry friend to a taste sensation they won't be able to resist! Make every moment special with Zuke's Mouth-Watering Turkey & Cranberry Naturals Mini Trees. Your pet will thank you with a wagging tail and an adorable grin!
Zuke's Naturals Mini Trees – Where Deliciousness Meets Nourishment!
Our Zuke's Turkey and Cranberry Recipe Mini Trees Review
We consider our dogs, Bailey Mae and Jeb to be part of our family. We include them in holidays. One of their favorites is treats, which is when we turn to Zuke's. They have a line of seasonal treats that are fun shaped and delicious holiday flavors.
This holiday we're treating Bailey Mae and Jeb to Zuke's Mini Natural Trees, specially crafted in the USA using the earth's best ingredients like protein-packed turkey, antioxidant-rich wholefood berries, and savory herbs.
Bailey Mae and Jeb are crazy about the mouth-watering delicious Turkey & Cranberry recipe. The humans appreciate that each wholesome, tender mini-bite is made with added vitamins and minerals and free of the common allergens wheat, corn, and soy. Bailey Mae and Jeb can indulge guilt-free with less than three calories in each festive, tiny tree.
Plus look how adorably Zuke's Mini Trees are!
Zuke's Mini Trees are available while supplies last at pet specialty retailers nationwide. You can purchase your Zuke's Mini treats at Petsmart while they last.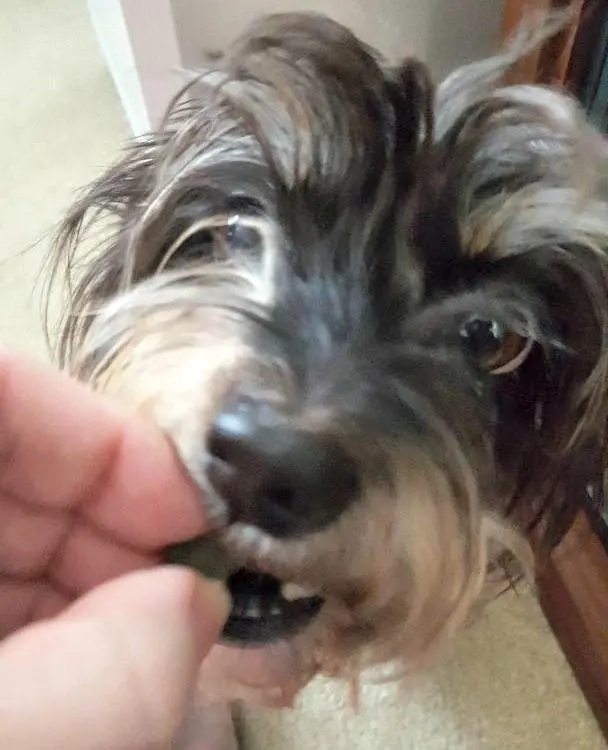 Zuke's new Mini Naturals Trees, available in a festive Turkey with Cranberry recipe, will surely be on every pup's wish list. Bailey Mae and Jeb absolutely love the flavor.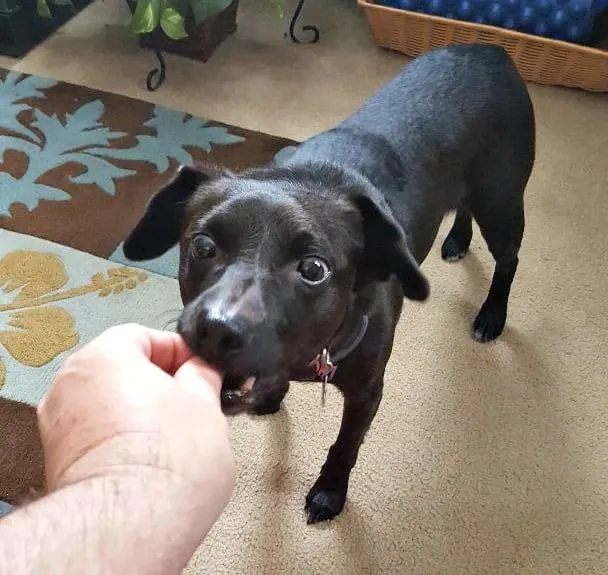 About Zuke's
Zuke's is a well-known and trusted brand that specializes in creating high-quality, natural treats and supplements for dogs. The company was founded in 1995 by Patrick Meiering, a hiker and outdoor enthusiast who named the brand after his dog, Zuke.
From its inception, Zuke's has been committed to producing healthy and nutritious products for pets. The company understands the importance of providing dogs with treats that not only taste great but also contribute to their overall well-being. Zuke's believes that every pet deserves to live a healthy, active, and vibrant life.
Zuke's treats are crafted with care, using only the finest ingredients sourced from reliable and trusted suppliers. The brand places a strong emphasis on using natural, whole food ingredients, and they avoid artificial additives, preservatives, and fillers. This commitment to quality ensures that each treat is not only delicious but also beneficial for your pet's health.
The Zuke's product lineup includes a variety of treats tailored to meet different needs and preferences. They offer soft and chewy treats, crunchy treats, training treats, and even dental chews. Whether you're looking for a reward during training sessions or a tasty snack to show your pet some extra love, Zuke's has a treat for every occasion.
In addition to their treats, Zuke's also offers a range of supplements designed to support your dog's overall wellness. These supplements are carefully formulated to address specific health concerns, such as hip and joint support, calming and relaxation, and digestive health.
Zuke's is also committed to giving back to the pet community and the environment. They actively support various animal-related organizations and causes, and they strive to minimize their ecological footprint through sustainable sourcing and packaging practices.
With a strong dedication to quality, health, and the bond between humans and their pets, Zuke's has become a trusted and beloved brand among pet owners worldwide. Whether it's their delicious treats or beneficial supplements, Zuke's continues to provide pet parents with products they can feel good about giving to their furry friends.