We received Zak Designs back to school collection in Happy Things and Minecraft to pack awesome lunches. Our opinion and love for novelty lunch boxes remain our own.
With back to school in full swing, the task of packing healthy and tasty lunch boxes can make busy moms frustrated.
Fuel your kids and keep them looking forward to lunch with Zak Designs back-to-school collection!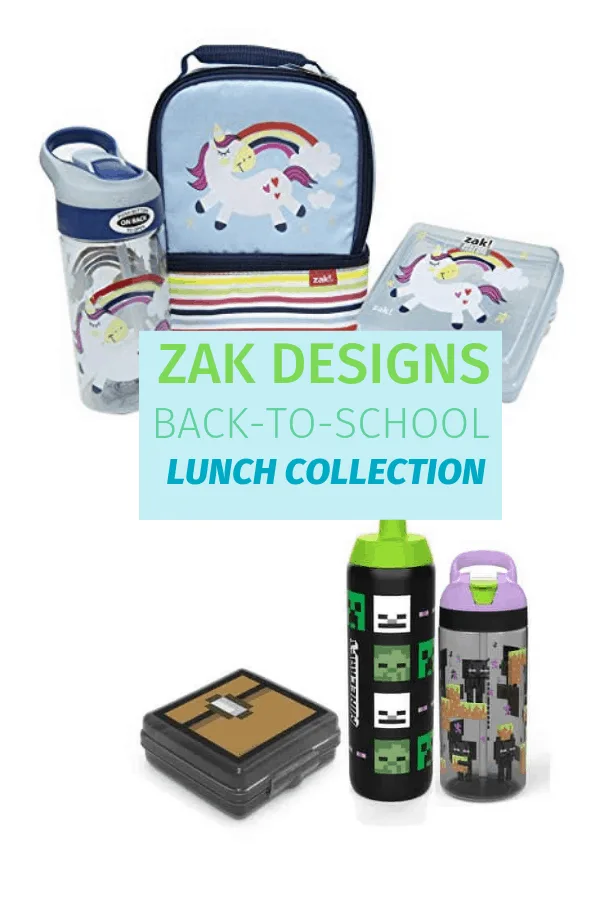 We're using the Zak Designs Happy Things Blue Unicorn three-piece set.
dual-compartment lunch bag
BPA-Free sandwich container
17.5-ounce water bottle
This set makes packing lunch a cinch with the dual-compartment lunch bag's two insulated compartments.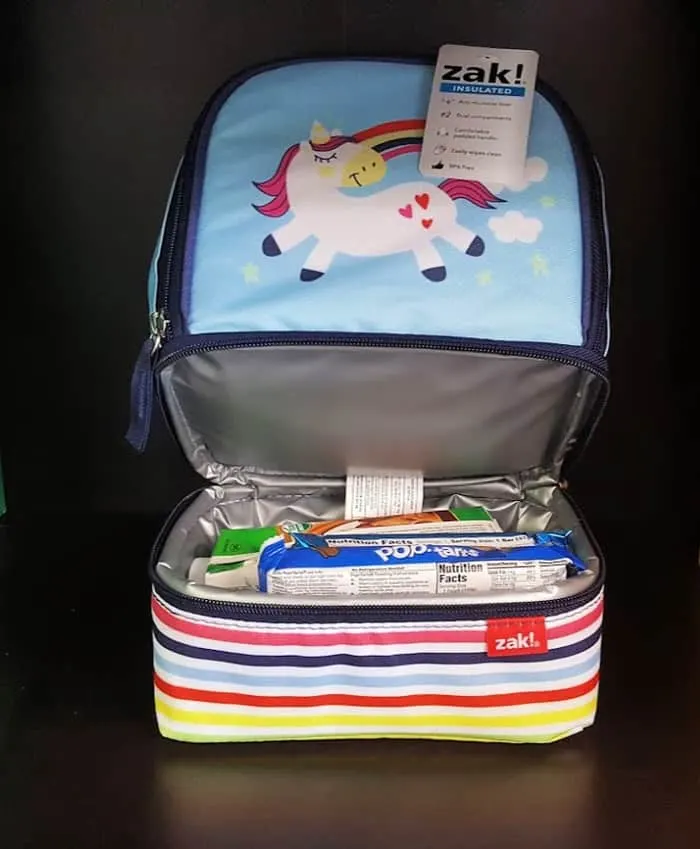 We can organize food, separating hot food from cold food.
It also has an inner mesh pocket to help organize smaller items.
Mom's, this lunch bag offers an anti-microbial lining.
It features a padded handle for comfortable carry.
The dimensions of this adorable bag: 7.5" W x 9.5" H x 5" D
The sandwich container prevents softer foods from being crushed and has a hinged lid that won't get lost.
It's a durable plastic and BPA-free. It's top-rack dishwasher safe.
Do not microwave.
The water bottle features a flip-spout with a protective cover and button release.
It holds 17.5 ounces of fluid.
Also BPA-free and top-rack dishwasher safe.
My kiddos LOVE Minecraft and Zak features an impressive Minecraft collection of lunch supplies.
William is staying hydrated with a reusable water bottle featuring the Minecraft characters of Enderman, Skeleton, Zombie, and Creepers.
The water bottle features a one-way valve with a silicone gasket to help prevent leaks. I LOVE that he can just throw it in his backpack and we don't have to worry about it leaking.
It holds 24.5 ounces of liquid.
It's BPA-free and made with durable plastic. It's even dishwasher safe!
This water bottle is part of Zak Designs Minecraft 3-piece lunch set.
3-piece food container
19 oz. water bottle
24.5 oz. water bottle set
Thee sandwich container has a hinged lid that is easy to open and won't get lost.
It is a great alternative to disposable baggies.
It keeps soft foods from being crushed. Sandwiches from being smooshed or disassembling.
It's BPA-free and dishwasher safe.
It has a chest design as part of the Minecraft theme.
The smaller water bottle features Enderman and dirt blocks.
It features a carrying loop, so it's easy to carry.
It holds 19-ounces of liquid and is made of durable, long-lasting Tritan plastic.
The spout is leakproof when closed and stays clean.
Zak Designs offers many of your child's favorite characters and themes to make lunchtime something to look forward.
All of Zak Designs products that we have used are high-quality and last.