So you're finally moving to Las Vegas!
Most people think the Sin City is just a fun place to visit because of the parties, $1 tasty shrimp cocktails, neon lights, slot machines, and celebrities.
But beyond the promising crazy nightlife encounters, this place has plenty of amenities that currently serve over 2 million residents.
Las Vegas offers reasonable rental selections that are within proximity to good food, shopping centers, and entertainment facilities.
So before you decide to become a local of this sprawling city, check the list we made below.
Here are the top 10 facts about the ins and outs of the city.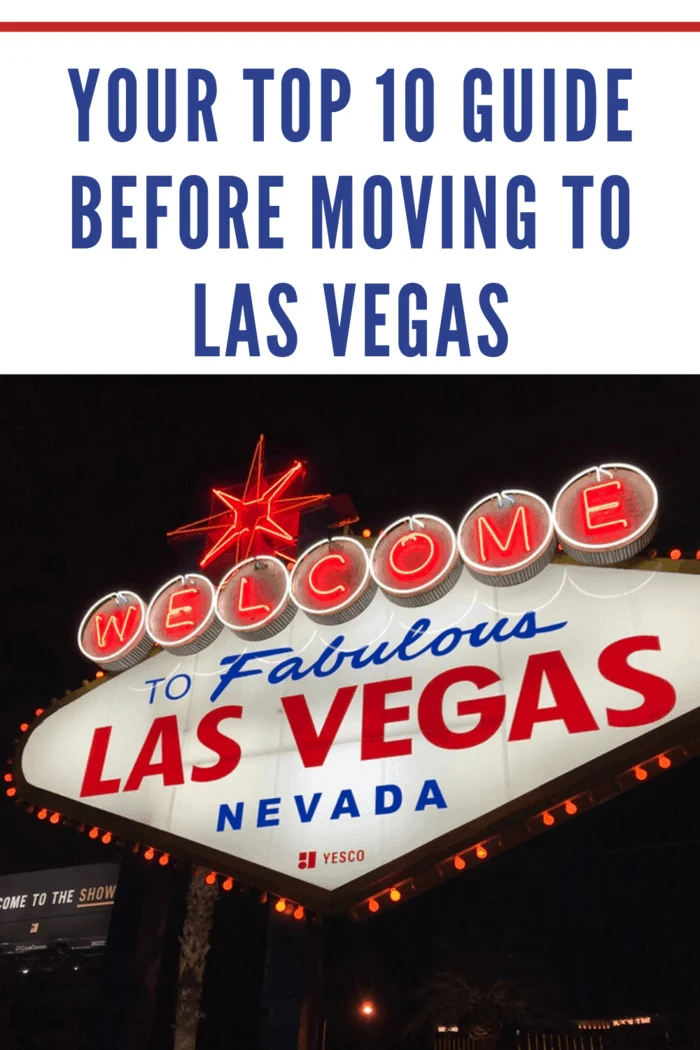 #10 Hello Friday Nights
It's no secret that Las Vegas is the city that never sleeps.
Not only on weekends, but on weekdays too.
With everyday events, parties, and work obligations, you'll surely be out every school night.
Most people, including the locals, look forward to de-stress every night, particularly Friday nights.
First Friday Art Walk is a well-known first Friday of the month destination that's held in the arts district of Downtown Las Vegas.
This event features food trucks, local artists' booths, and live music gigs.
#9 The Strip and Downtown Aren't the Same
Let's be clear that the remarkable Las Vegas Strip is different from Downtown Las Vegas.
The former is situated in Paradise, Nevada, and runs north-south along the four-mile stretch of Las Vegas Boulevard.
That very same road is connected straight to a few miles of scattered business stores before it links toward Downtown Las Vegas.
The latter is also called the historical Old Las Vegas.
But now, it's known as the freshly-revitalized district that attracts new residents.
#8 The Famous Fremont Street
Apart from the Las Vegas Strip, Fremont Street is the next famous street in the valley.
Here, you'll encounter the colorful Fremont Street Experience, which is the largest video screen in the world.
Its LED display measures 1,375 feet long and 90 feet wide, which is suspended 90 feet above the street's renowned pedestrian mall.
Thanks to the 12.5 million LED lights and 550,000-watt audio sound system, you'll get to witness the Viva Vision light show that runs 24/7.
#7 Slot Machines Are Everywhere
Series of slot machines will greet you at McCarran.
Then, expect to run into another set when you go to a gas station.
Even grocery stores have slot machines, and they are somehow always occupied.
You may think it's a nuisance, but once you become a local, you'll surely get the hang of it.
#6 Summer Isn't So Bad
You've probably heard many horrifying stories about the summer days in Las Vegas, especially if you live around the Mojave Desert.
But it's not that bad as you may have feared.
Yes, the city sits within a desert surrounding, so expect the temperature to reach 120 degrees in hot climates.
But on winter days, the average daytime settles around 60 degrees.
#5 Home of the Most Popular Trade Shows in the Country
This may surprise you, but Las Vegas is not only famous for casinos and hot-ticket celebrity shows.
In fact, it recently celebrated its 25th consecutive year of taking the lead destination spot for business travels.
All thanks to the place's mix of venues, entertainment, hotels, gaming, and cuisine, millions of people enjoy coming back just to attend annual trade events.
So if you are an entrepreneur, living here can be a huge advantage.
Especially if you plan on joining Las Vegas trade show displays.
#4 The Finest Cuisines Are Hidden From Tourists
"Everything good here is in The Strip mall," is a common phrase from Vegas insiders, but locals know otherwise.
They firmly believe that the best food, stores, and local services aren't found in the glitz and glamor of The Strip.
Instead, they're tucked away in quiet and modest places, so it pays to ask around from native folks.
#3 Affordable Place to Live
For a major city, Las Vegas features a surprisingly reasonable cost of living.
Everything is affordable, from home rentals, utilities, up to groceries.
Even owning an average house won't leave you penniless.
A 1,200 square feet house costs an average of USD185,000, and for the 29th largest city in the United States, that's not a run down.
#2 Tons of Job Opportunities
Worried if you can easily land a new job in Las Vegas?
Fret no more!
The Entertainment Capital of the World apparently has no shortage of casinos, hotels, bars, restaurants, and shops.
This means there's always an opening for a hospitality job, even though its leisure industry already employs 270,000 locals.
But if you are not into live performing or slinging food trays, then try an office job. In line with customer service, Las Vegas is home to dozens of established call centers.
On any given day, more than a thousand call center positions are up for grabs on usual job search sites.
Still, you have to note that a stable way to earn and save money is the relative cost of living in a city.
#1 Locals Are Fond of Newcomers
The majority of metropolitan residents in Las Vegas are working in the hospitality sector.
This could be a valid explanation of why locals are known for being hospitable and easygoing.
Hence, getting along with your new neighbors won't be that hard.
Feel free to make eye contact, give a simple wave, and build up camaraderie once you settle in Las Vegas.
Take Away
And that concludes our top ten list! Las Vegas has many things to offer.
It is rich in history, has tropical weather, friendly people, an affordable place to live in, and, most of all, the best place to spend your Friday nights.