Make traditions with these 10 things to have on your family to-do list before Christmas.
Regardless of whether you are ready for it or not, Christmas is coming, and there is nothing you can do about it. In just a few short days, you will have to welcome this long-awaited season. How you welcome and celebrate it depends entirely on you. There is so much hype on how to pull off the best Christmas celebrations this year. One family activity you can consider is to sell gift cards, you not only enjoy it as a family but also an opportunity to get some extra cash for your holiday spending.
At least be able to set aside some extra cash in advance for ensuring that you do not get overwhelmed by the total Christmas budget for this year. An elaborate but straightforward to-do list can work magic in this case. Sometimes, you may have all the perfect ideas and plans for your family for the festive holidays but have no way to fund them. But Christmas doesn't always have to be all about spending thousands of dollars to make it fun. Sometimes, even simple baking, shopping, entertaining, and decorating can do wonders. If anything, your family will appreciate all the efforts you put into making this Christmas the best one yet.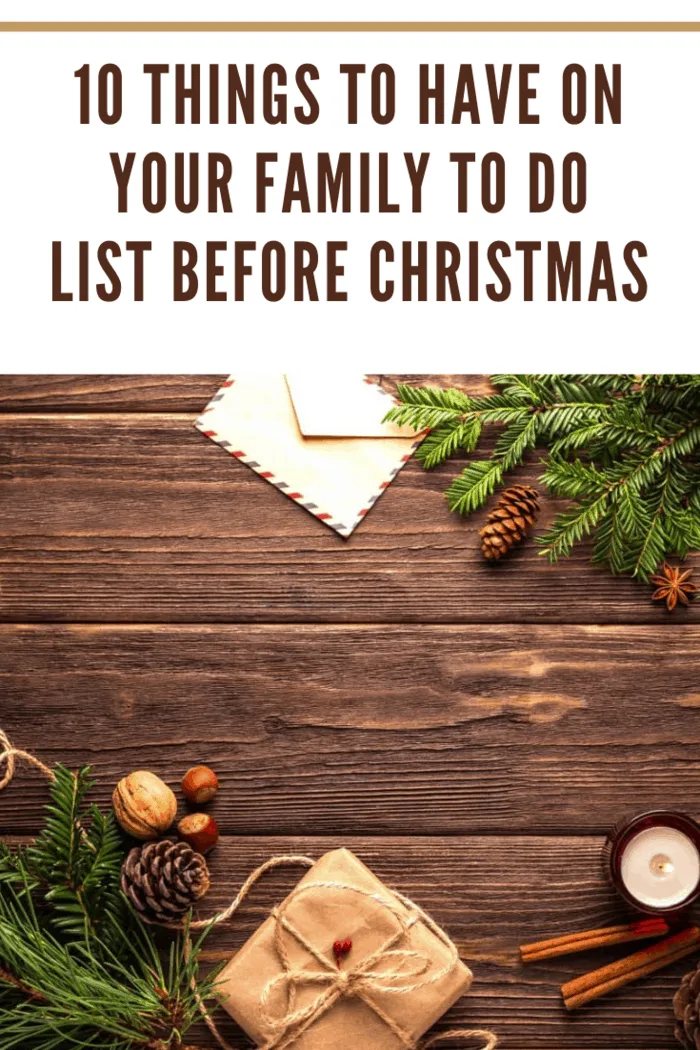 Check out these brilliant Christmas to-do lists and see which ones you can pull out this festive season
Make paper snowflakes
You can also take a few minutes to get more hands-on with this simple and easy-to-pull-off craft.
Making paper snowflakes is a less stressful and fun activity that you can do together with your family.
Making paper snowflakes will also work in your favor in that if you create some fantastic pieces of decorations that you can hang on your windows.
This fun activity, from thestemlaboratory.com, of folding, cutting, and shaping snowflakes gives students the opportunity to practice identifying geometric concepts and understanding symmetry.
All you need is a stack of scrapbook papers that are in vibrant patterns and colors and start cutting.
Hot cocoa buffet
If your family enjoys ice cream sundae bars, then this is a must-add activity to your to-do list for this festive season.
Let your kids choose the toppings and have the best hot cocoa buffets like this one on littlespicejar.com for this special holiday.
Besides the heaps of sweet whipped cream, you can also always sprinkle other goodies on your hot cocoa such as toffee pieces, chocolate chips, gummy bears, and even whipped cream.
You can always surprise your kids someday after school with hot cocoa buffets as you enjoy your Christmas tree and holiday movies.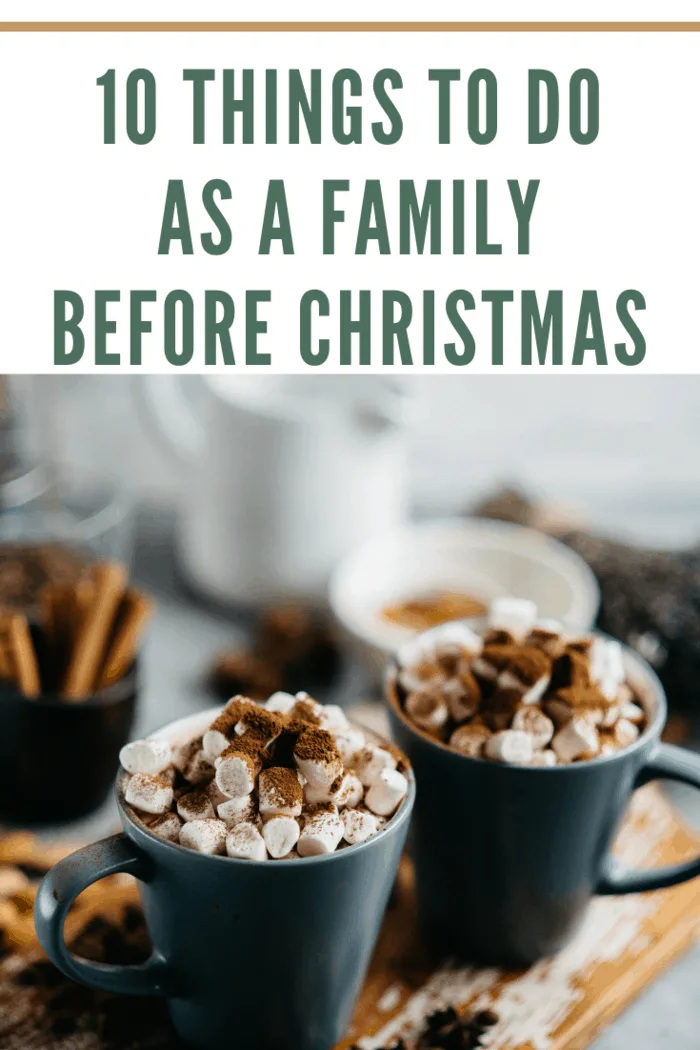 Favorite moment jar
Nothing makes Christmas more complete than having a 'favorite jar moment' with your family.
You can get a Mason jar and decorate it any way you like.
Don't forget to get some for each of your family members as well and do the 'favorite moment jar' thing together.
You can then write down and put all the good and fun things you've been doing as a family in your moment jars.
Also, you can jot down something cool that you are looking forward to next year as well and set your mind to achieve it.
Candy Cane heaven
All Christmas holidays must have candy canes.
Take advantage of all the beautiful things you can do with candy canes.
All the things you can add the candy canes on.
For example, make sure that you include grinding and adding candy canes into your cookie frosting, brownies, cocoa, whipped cream, and even cocktail glasses.
You can use your candy canes to make yourself fun drink like your twist of winter martini.
Stock up many fruit varieties of candy canes and wait for the holidays to kick in finally.
Candy canes also make for the perfect gifts.
You can wrap them in gift wraps or even use them on your Christmas trees.
What a simple but delicious way to decorate your Christmas tree.
Re-deck the halls
You can re-deck your halls this festive season and have your family members join in as well.
You may not be good at it. But trust me, it will be so much fun as everyone chips in on the hallway decorations.
You can put up other decorations as well even in the most unexpected areas.
For example, decorating your kids' rooms with mini white Christmas trees, ornaments, and holiday lights can make for their best holiday presents.
If anything, they will light up like the Christmas tree themselves.
Celebrate the winter solstice
Recognizing the first signs of winter is also another time that calls for a celebration.
It may be the shortest, but it does have its perks.
The return of winter, for most families, marks the return of life and light.
You can take advantage of this and organize some winter solstice celebrations with your family and friends to honor the true season spirit.
Surprise each other with anonymous gifts
Sure, everyone expects Christmas gifts to roll in during and on Christmas times.
But you must already realize that giving out Christmas gifts is way better than receiving them.
You can come together as a family and discuss and decide who you want to surprise with an anonymous gift this season.
It can be a neighbor, a family friend, or a relative.
Whoever it is, they will surely be surprised to receive your Christmas present.
It doesn't matter how much or how little you give, as long as you and your family are in a position to touch someone else's life, go ahead and do it.
You could also opt to Sell Gift Cards as a family and use the cash to get anonymous gifts.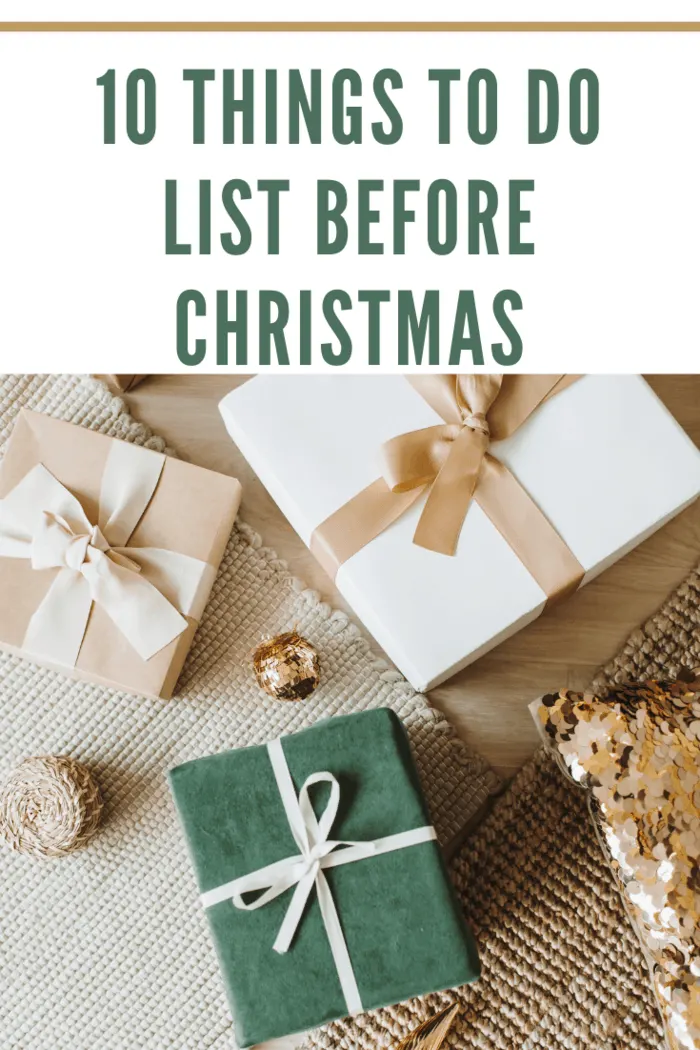 Holiday reading
Believe it or not, some snuggling up and little holiday reading can also make your Christmas holiday pretty enjoyable.
Look for some of the old Christmas classic books and cozy up to get your reading on.
Feed the birds
This holiday season is also the perfect time to get yourself a good birdfeeder in case you don't already have one.
Take care of those feathered friends of yours this winter season.
You can even make your own personal birdfeeders with your kids and hang them in your yard.
It will be a pretty fun activity to do this festive season. If anything, your kids will love it.
Take-out theme
Christmas holidays scream turkey, hams, and chicken in just about every home.
So, to make things different and a little more exciting this festive season, why not start a new meal tradition for this holiday?
You can always try out some of the other delicious traditional dishes that other people work to avoid during Christmas.
It helps make your Christmas meals unique and special to your family alone.
You will definitely enjoy doing that.
---
Resources:
https://www.circlesanctuary.org/index.php/celebrating-the-seasons/winter-solstice-celebrations-for-families-and-households