Going Winter RV Camping?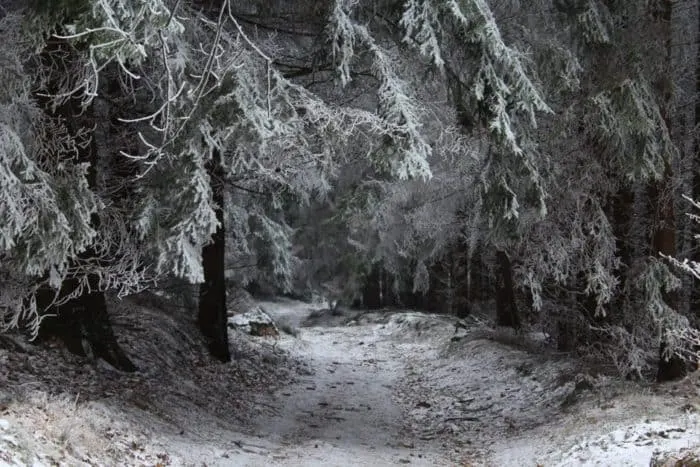 Preparing for the Winter RV Camping Trip
You will need to make sure that the RV is ready for the vigorous winter weather. If you have the modern RV, then you are safe because they are built, designed, and insulated to take cold weather without having to get affected. And just in case your RV is not modern, there is a way you can still make it cozy. Having a comfy large camping tent from ProductExpert can be a lifesaver too!
Here's How:
Before you go out for RV camping, make sure that you check out the re-caulk and window seals. Exterior doors, especially the entry should be checked for weather stripping. The access panel and the basement areas should be examined and replaced to keep cold drafts out. Between the RV frames and the ground, you can fix insulating foam boards as it will help to insulate tanks, water lines and the roof through blocking out any cold air.
Gray and black tanks should be emptied before you embark on your camping trip. Use the antifreeze pink RV to protect the valves from getting a dump out of freezing. The pipes should be insulated, and the water drained into the tank with foam pipe insulation. Adding electric pipe heaters will do you good in case you are doing your camping in freezing temperatures for a longer period. For this to work, you will need to have an electric generator or hook up. You shouldn't empty your tank until you are ready to leave.
You will need to buy a heated water hose in case you are using freshwater hook up as this will prevent freeze-ups or any bursting that might occur during your camping. The AC power and a thermostat will control its operations. All cables and hoses have to be kept off the ground
If the water pump is placed in an insulated exterior storage area, you can use a space heater to keep it from freezing.
You have an option of going for the retrofitting of insulated RV windows or adding insulated curtains in case your RV doesn't have dual pane windows. At night make sure that all the windows are closed to trap warm air. Alternatively, you can cover your windows on the inside with a foil backed foam insulation, which is readily available in improvement stores. You can also purchase an insulating window film which will help in stopping heat loss by condensing air.
You will get skylights or roof vents on most RVs which are normally a source of heat leakage. You will need to seal off this spots by installing cushions for the vents which are normally of a standard size; all you need to do is to push them in position. You can even make them on your own out of thick foam padding.
The stabilizing jacks are a source of heat loss and to prevent this, you can place wood blocks beneath them so that the jacks are raised. Alternatively, you can leave the blocks and replace them at a later date.
The propane has a refrigerator which is a solution of ammonia, hydrogen gas, distilled water, and sodium carbonate and they are all under the 200 PSI pressure. When the temperature on the outer part drops below 20 degrees, the liquid could turn into a get that will plug the refrigeration coil and destroy it permanently. You will need to remove the outside refrigerator cover and do a replacement using duct tape over two out of the three ventilation slots.
The water line doesn't make or produce ice during winter. If you ever find yourself in such a mess, you will need to insulate it or use a heater tape to wrap around it.
The above are just some of the many things you need to know before you go out for a winter RV camping trip.