I wrote this review while participating in the #HPFamilyTime campaign for HP. I received an HP Pavillion x360, HP Envy Printer, and other items as part of my participation. All opinions remain my own and are in no way influenced by Hewlett-Packard.
Since April, we've been traveling with our Hewlett Packard x360 Pavillion Laptop and coming home to print out the memories of our trip on our HP Envy 5530 Printer. It's been travel time that has brought us closer and kept us connected.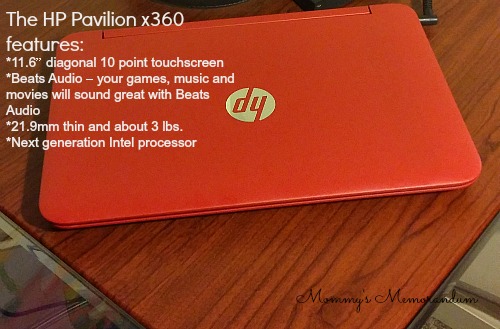 Whether it has been searching for a place to eat. My kiddos think it's cool when we travel and get to eat at a place featured on Diner's and Drives or the travel Channel. We have eaten at Arthur Bryant's in Kansas City, Missouri and The Dish in Charlotte, North Carolina.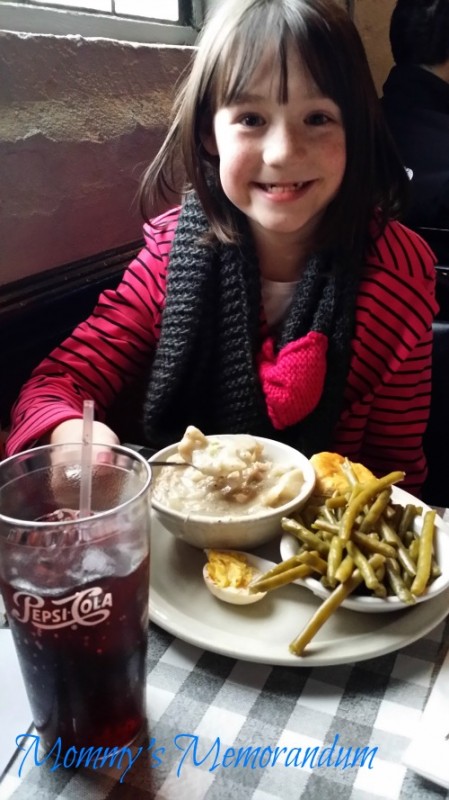 For both of these dining destinations, I had to research from home, and then plug it into my phone with notes on what was the raving good dish. With the HP x360 Pavillion, we're looking it up when we get to our destination. It's giving us freedom to be flexible. It means we can stop when we're hungry and look…no more, "Just 40 more miles; you can make it" as the kiddos stomach's are screaming starvation!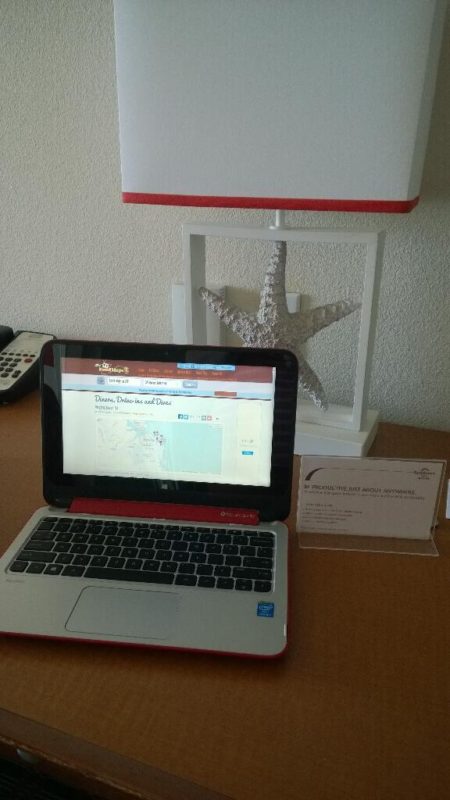 It's small enough to fit in my purse and it flips from laptop, to tent position to tablet–Here's Li'l Man using it to play Mine Craft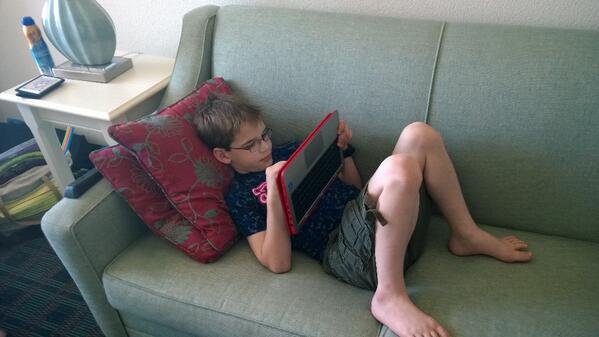 With travel comes photos and being home, my kiddos love to be creative. One of the tools they love is the HP ENVY 5530 e-All-in-One home-use printer. It's currently creating birthday fun for The Beauty Queen.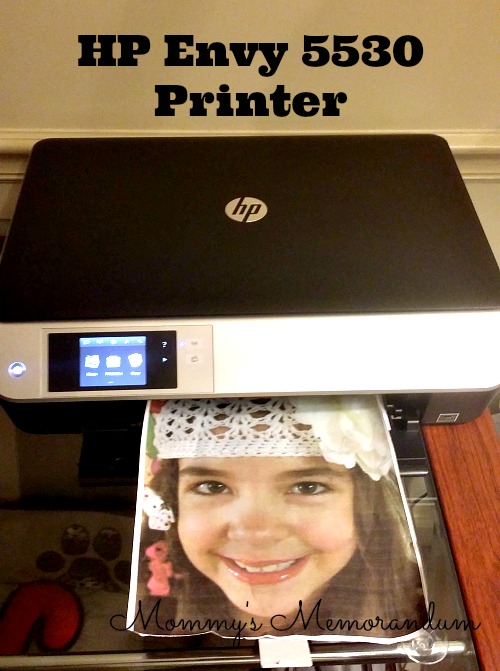 It prints lab-quality photos. It works as a scanner for photos, documents and more, enabling the user to scan to a computer or mobile device for easy sharing.
But my favorite feature, especially with the kiddos home for summer, printing coloring sheets, crafts and more? The HP Envy 5530 NEVER runs out of ink. Never, it works with HP Instant Ink, an ink replacement service that saves money on cartridges. The printer actually communicates with HP Instant Ink and sends ink cartridges when you're running low so you never have surprises and are left without ink.
Make this Summer one of fun. Fill your days with Travel, or spend time at home printing the memories that make your family great! Heck, you can even get some work done! It's all part of the Hewlett Packard x360 Pavillion and Envy 5530 experience!
One Lucky Reader Will Win their own #HPFamilyTime Kit!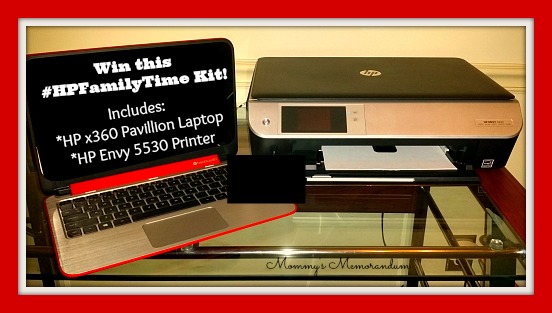 Kit includes:
HP x360 Pavillion Laptop

HP Envy 5530 Printer