"The prizes for this Seagram's Ginger Ale giveaway are furnished by The Coca-Cola Company, and The Coca-Cola Company provided promotional consideration for my participation in this program; however, Mommy's Memorandum is fully responsible for running a giveaway. All opinions expressed in the post are my own and not those of The Coca-Cola Company."
Ginger Ale and I go way back. I remember as a little girl, playing at my grandparent's house with my cousin. In the fruit room (the room under the porch where Grandma stored her canning) under the bottom shelf, Grandpa had a stash of Ginger Ale. It was forbidden. Still, my cousin and I would sneak into the fruit room and guzzle the deliciousness.
My kiddos LOVE ginger ale. It's my go-to for belly aches. It's our choice with a little grenadine for a "Shirley Temple". It tastes awesome!
We recently reviewed Seagram's, Ginger Ale.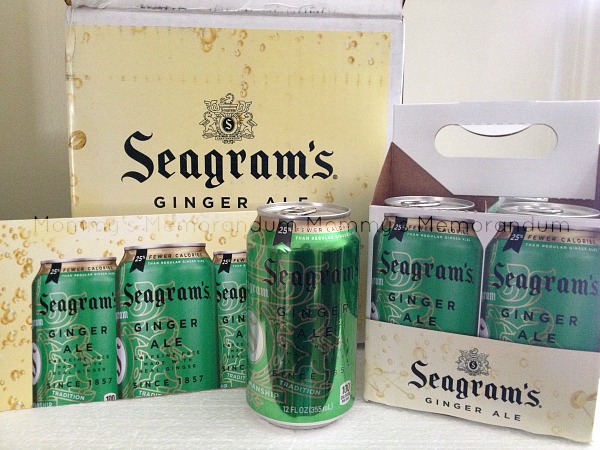 My kiddos can read, so when they read on the Seagram's can they've redeveloped their formula and the new version contains 25% fewer calories than before, they turned their noses up. I suggested we give it a try. Perhaps a blind taste test?
The kiddos rallied around, and I blindfolded them. They tried Seagram's Ginger Ale and Schwepp's. After a few gulps and swiggs, they had made their decision on the better flavor. Both of them thought the Seagram's Ginger Ale was better. They couldn't believe it had less sugar! They, in fact, declared it the sweeter of the two. That's when I took a gulp…oh, man! Do I love the carbonated heat at the back of my throat and that mild, sweet burn on the sides of my tongue that soothes and refreshes!
Since it was Shark Week we made our Shark Attack Punch Recipe using the Seagram's Ginger Ale: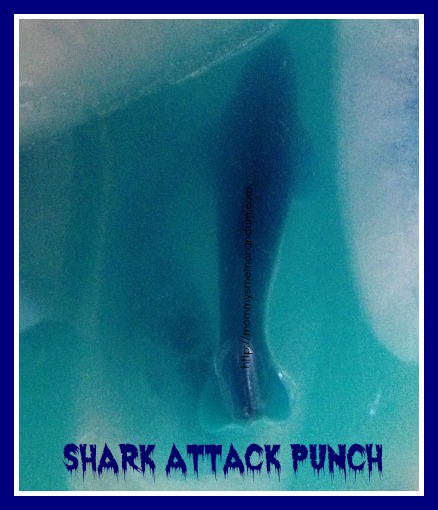 I haven't found the new Seagram's here in Winston-Salem yet, but it should be available nationwide.
If you enjoy beverages, I discovered this Fruit Punch Recipe made with Ginger Ale at Everywhere You Go. It's a combination of tea, orange juice, lemonade, and ginger ale with fruit and apple juice.
It's summer, and Seagram's offers a great variety of recipes for those that don't want to drink their Ginger Ale straight up. Discover a twist on your Seagram's Ginger Ale with these Seagram's recipes.
We are very fond of Seagram's Ginger Ale. It's refreshing, and 25 percent less sugar is a bonus–especially when it doesn't taste like less sugar!