Regardless of your country's healthcare quality and availability, you must understand that taking care of your body and health is vital. As it so often happens, you probably neglect your well-being due to a variety of factors in your life but you only have this one body and you need to do your best to properly take care of it. Even minor health problems such as lethargy and indigestion can take a toll on how you are feeling (Harvard). You can only imagine what kind of issues you might be having if you find yourself faced with a more serious health problem that you could have easily prevented only if you started on time. So, keep on reading to learn more about why taking care of yourself is so important.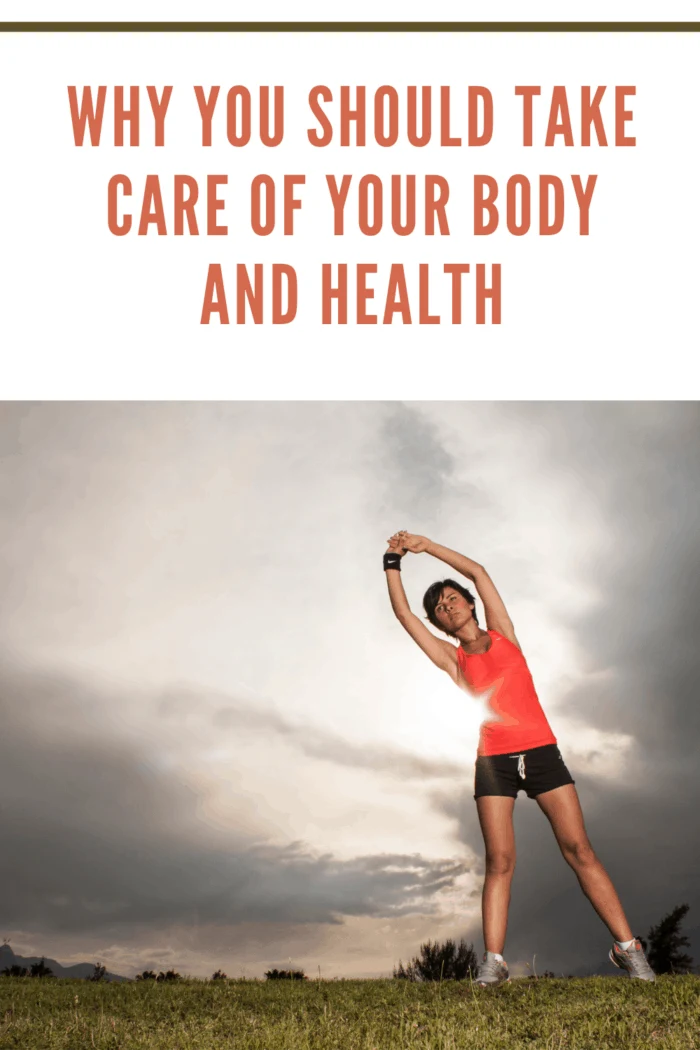 You will prevent other health issues
As we already noted, by starting to take care of your body at an early age, you will be able to prevent a wide variety of health issues.
For example, if you develop healthy eating habits, you will not gain extra weight that you will have to work hard to lose later on.
Then, you will also look younger and your skin will be clear.
By getting regular checkups at the doctor, you might notice some issues before they cause more problems for you further down the line.
Noticing lumps or constant pain in a certain part of your body should be reason enough to visit your physician and make sure there is nothing wrong that you need to worry about.
Your body will not reach a breaking point
Acting on time in terms of talking to your doctor is crucial, but there are other things you have to stay on top of if you want to prevent your body from reaching a breaking point.
For example, coming up with a meal plan that will benefit your body is something you need to do.
You can talk to a nutritionist to determine which ingredients your body requires, look for a way to calculate protein needs, and start preparing your own meals.
On the other hand, regular exercise is important as well, as it will help build and maintain strong bones and muscles.
Plus, it can help reduce the risk of various chronic diseases and maintain a healthy weight.
Your sleep quality will be boosted, and you will be more energized throughout the day.
You will not be under stress
Mental health is an important part of your overall well-being.
Luckily, regular physical activity and a well-balanced diet can do a lot for your mental state.
It can often be challenging to stay on top of all your obligations.
In case you start feeling stressed and overwhelmed, chances are that you will soon be experiencing burnout.
That is why you have to dedicate time to yourself.
Other than the previously mentioned necessities, it would be best if you also spent some time doing various hobbies.
By setting at least an hour a day aside for yourself for activities such as painting, knitting, or reading, you will be taking care of your mind and, therefore your body.
Something else you can do is take a hot bubble bath or visit a local salon so that your body feels more relaxed.
You will set a good example for your family
Finally, taking proper care of your body and health will help you take care of your family.
You probably like helping around the house, taking your kids to practice, and making tasty treats for your family members and neighbors. Watch Quick & Easy Recipes With Gordon Ramsay on Youtube to see how easy this is.
Well, to be able to do that, you have to stay healthy.
Moreover, you will set a good example for your kids.
If they see you exercising regularly and eating healthy foods, they will be interested in why you are doing such things and be intrigued to do the same.
You surely want your kids to grow up healthy, so instilling these habits in them while they are still young is the best approach.
We all know that we want to be healthy, but we often overlook the specific reasons behind that. From preventing long-term issues in our later years to teaching our kids about a healthy lifestyle, keep these in mind if you're having trouble when it comes to taking care of your body and health.