As the world becomes more technologically advanced, our lives, as adults, are becoming much easier and much more convenient. Twenty years ago, a mobile phone would do very little more than make a quick phone call.
Nowadays, you can do pretty much anything from the palm of your hand, such as emailing and shopping.
You can even turn your heating on while out and about, ready for when you get home.
While all of this is very convenient for us, it may be getting our kids into some bad habits.
For many kids these days, they see no reason to go outdoors as they have everything they need and want in front of them at home.
But what is this doing for their development?
A lot of that is still up for debate and discussion but if you do have concerns, encouraging your child to play outdoors as well as inside your home can have benefits.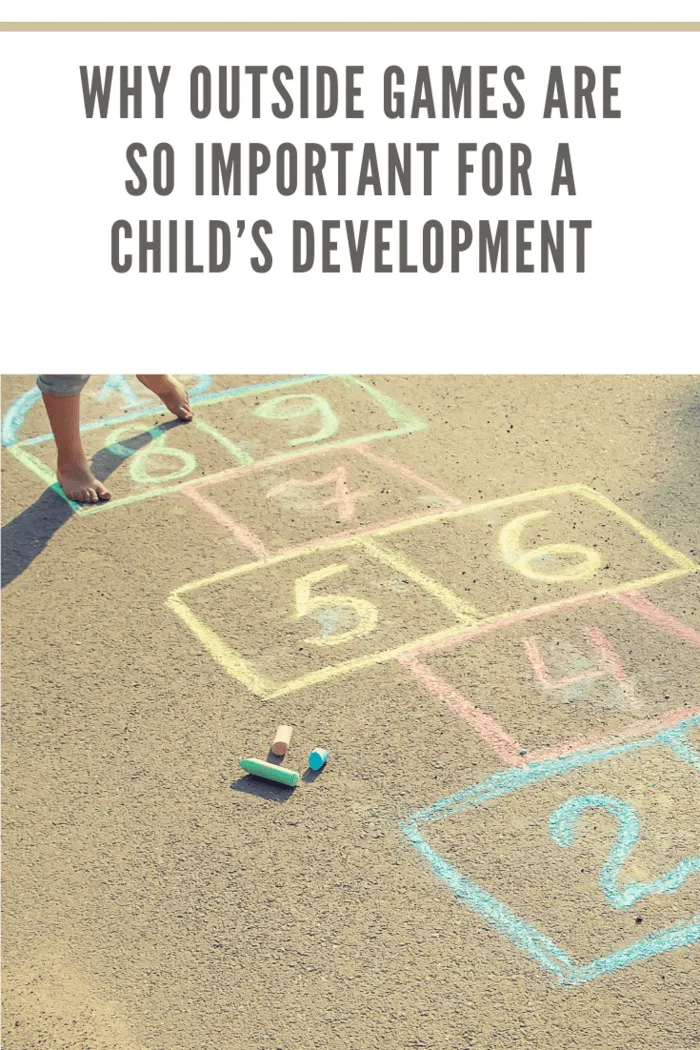 Learn to Love the Outdoors
In order to maintain a healthy life, we all need to spend time outdoors, especially kids.
Outside games are important for a child's development due to the following reasons:
Encourages learning.
Playing outdoors is a great way for kids to develop new skills.
Kids love learning anything new, and the outdoors is like a giant adventure playground just waiting to be explored.
Health benefits.
Being stuck indoors for hours or days on end isn't good for anyone.
Being outdoors enables children to absorb Vitamin D, essential for building strong bones and maintaining good fitness levels. (Hopkins Children's)
Enhances social skills.
Playing outdoors with other kids teaches children vital social skills, which they'll later rely on.
Also, it allows your child to mix with different kids and form new friendships.
Gives them independence.
Being outdoors in a large space gives kids that sense of freedom.
Not only does it allow your child the opportunity to wander around meeting new friends, but it also enables them to spend time by themselves, too.
Learning to play alone is just as important as learning to get along with others, as it teaches kids to be self-sufficient.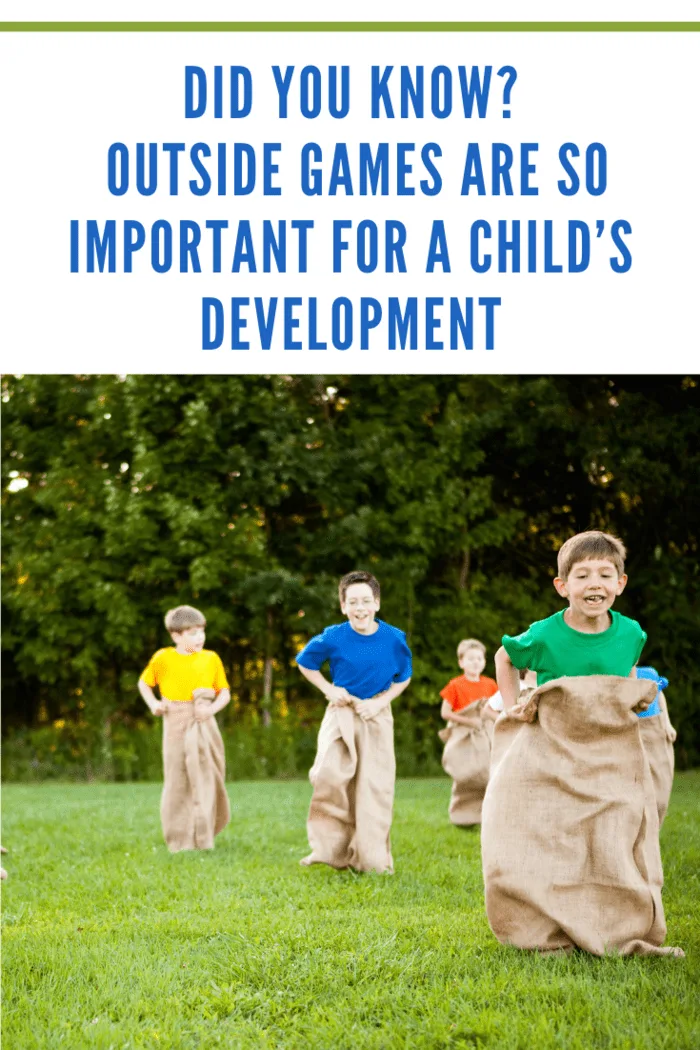 All-Time Favorite Outdoor Games
While playing outdoors can be fun in its own way, adding a few outdoor games makes the whole experience even more enjoyable.
Here are some all-time favorites to consider:
Sandbox.
These are particularly good for the younger crowd.
Here, not only can they play with other kids, enhancing their social skills considerably, but they will also get the chance to let their imaginations go wild by creating some cool and crazy structures in the sand.
Go Kart.
If you want to promote outdoor play, a go-kart for kids is a great way to go.
This will enable them to have a lot of fun while learning great skills.
And it will tire them out in the process.
Play Ball.
With nothing more than a ball or two, there are already numerous games you can play.
Just Google it, and you'll get plenty of results.
Ball games are perfect for enhancing one's focus and attention skills.
It's cheap, can be played pretty much anywhere, and is fun for people of all ages.