The ketogenic diet – what do you know about it? Many people I ask this question tell me keto is for weight loss. It is true, and the keto diet is designed to help you shed pounds.
But what if I tell you most of the people who turn to it for this purpose are never successful? Just like most of the things we do in life, following the requirements of this diet plan to the letter is the key to success in this regard.
However, keto has been a very successful way of losing weight. In fact, a number of studies indicate that there has been a recent surge in the popularity of keto along with MCT oil for weight loss.
For more than three decades, keto has been used for weight loss. Even common celebrities such as the Kardashians have used it successfully.
Keto was initially used to treat epilepsy among children in the early 1900s. Today, it is widely used in many children's medical centers for the same purpose.
Additionally, there are other health benefits that ketogenic diet offers, such as reducing the symptoms of diabetes type 2. But as we mentioned earlier, the problem lies with following the requirements fully.
In this blog post, we are going to focus on keto and weight loss. Specifically, we will be looking at the reasons why you may not be shedding pounds on the keto diet. But the basic step is understanding what keto is.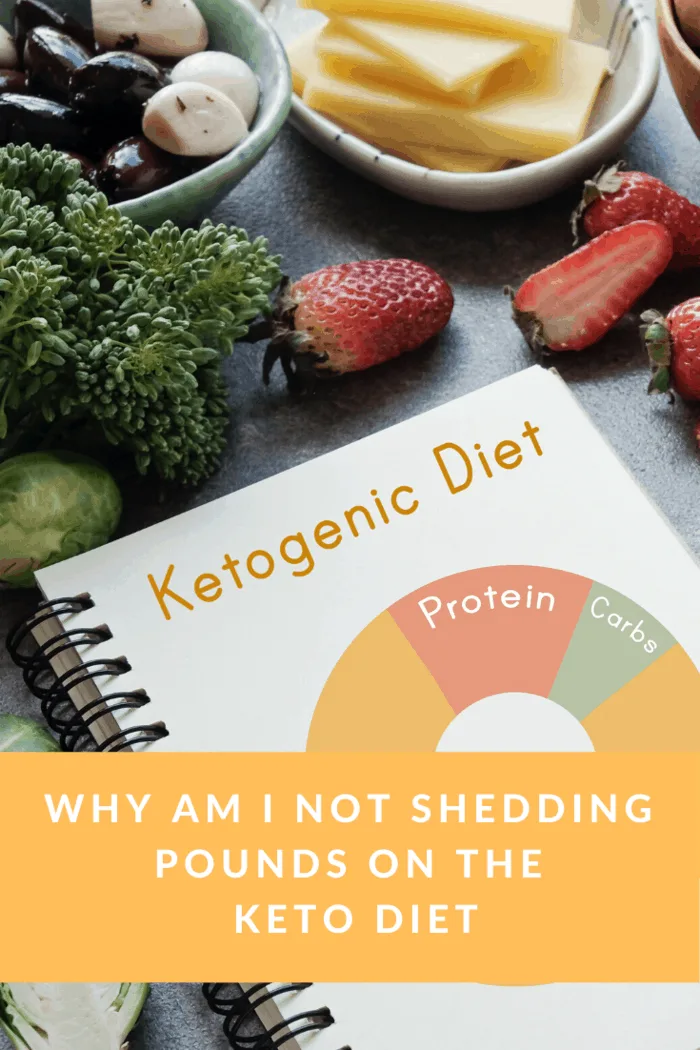 The Basics of Keto Diet and Why You May not Lose Weight While on the Diet
Keto is a low carb diet plan that demands users to maintain low carb intake, moderate protein, and high fat.
The purpose of this requirement is to attain the metabolic ketosis, a state during which the body entirely uses ketones fats for energy production at the expense of glucose from carbohydrates. Ideally, the body uses glucose for energy. But when deprived of glucose, fat is oxidized.
The breakdown of fats takes place within the liver, producing substances called ketones. It is these substances that are used as fuel rather than glucose.
For one to lose weight, the state of ketosis must be sustained. You are supposed to be watchful over what you eat in order to maintain ketosis and hence cut weight. While on keto, the body uses the fat in the fat from the diet as well as the one stored in the tissues for energy.
The reason why MCT oil for weight loss is recommended while on ketosis because its digestion is a little bit different. Once consumed, MCT oil goes directly to the liver, where they are broken down without following the usual digestion process. For this reason, they are instant sources of energy.
Also, the keto fruit list can help you achieve your weight loss targets. With these basics, let us look at the reasons why you may not shed pounds while on keto.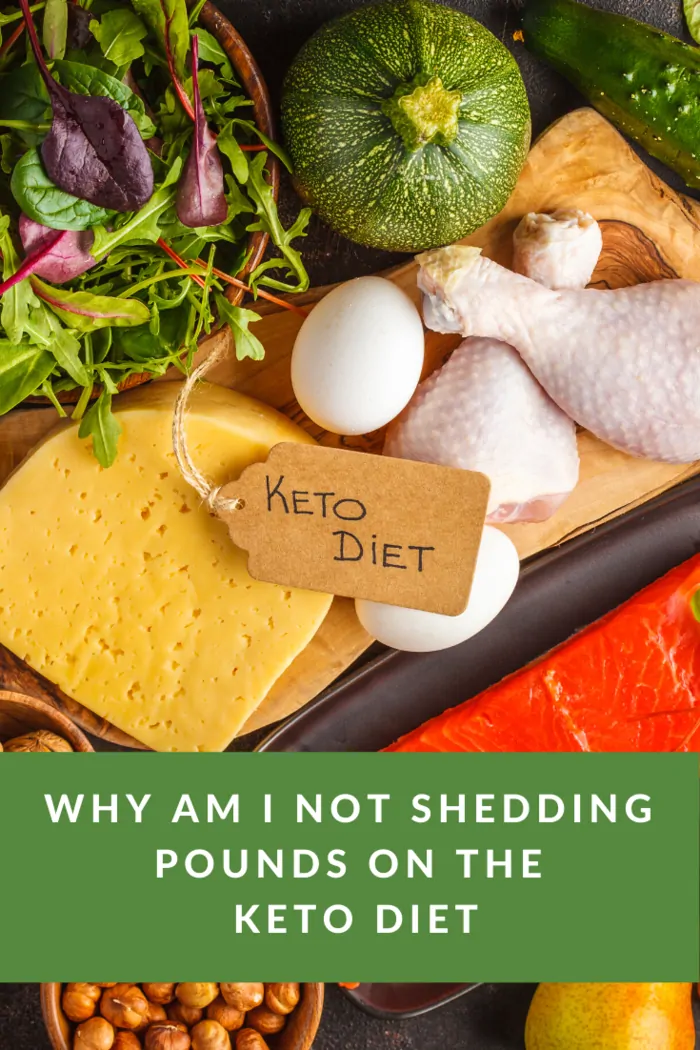 You have not attained ketosis
It requires concerted efforts to reach the state of ketosis. Some individuals are tricked into believing they are on ketosis after utilizing the keto diet for a while. In most cases, these individuals do not calculate their intake of the macronutrients effectively.
As we stated at the outset, you must be watchful over the intake of the macronutrients. This includes the amount of protein, fat, and carbs that you are supposed to take daily. It is absolutely ridiculous to go by the general requirements 20g of carbs a day. The quantity of carb needed to sustain the ketosis varies between individuals.
It is true calorie consumption may not impact ketosis; it has a significant influence on the amount of weight one loses. In case you are on strict keto, your carb requirement will be lower, around 20g than someone on cyclical keto, where there is a carb-refeed day each week.
So how can you tell whether you are in ketosis?
Your liver produces a significant number of ketones for providing energy to both the brain and the body. The best way to determine whether indeed you are in ketosis is to look at the presence of ketones within the bloodstream. The following tests can help you in this regard.
-Keto breath meters
-Blood meters
-Urine strips
The presence of ketones in the blood can tell whether you are on keto or not. You can quickly initiate ketosis if you supplement your diet with MCT oil for weight loss.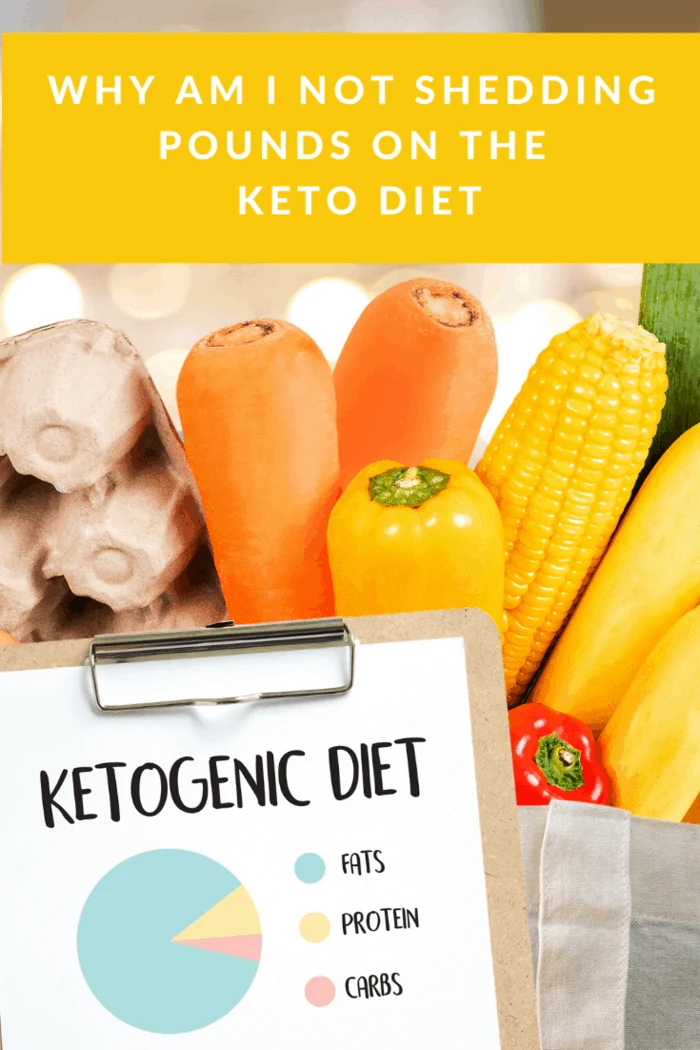 You are overeating
To successfully cut weight on keto, you must be watchful over the number of calories you are taking. While you may not have to cut it, it would be unwise to consume triple the amount you were taking before subscribing to keto. And let me tell you this – with overeating, weight loss will remain to be a dream to you forever.
You have to remember that carbs contain double the number of calories in each gram compared to protein or carbs. It is essential to track your calorie intake, and different diet apps can help you in this regard, such as MyFitnessPal.
Also, the number of calories required to sustain you will keep decreasing as you lose more weight. Therefore, it is essential to keep on determining your calorie requirements regularly.
You are eating less
I hope you are not getting confused now. It is a different thing to overeat and to eat less, and both of them can prevent you from losing weight. If you significantly cut the intake of calories, the body will assume it is under starvation.
As a result, the ultra-low-calorie nutriment will stop working. Consequently, the rate of metabolism falls in order to safeguard the organs and sustain essential body functions. The body will as well slow down due to fewer energy levels.
You may think you are making significant progress towards weight loss objectives by eating less when, in a real sense, you are preparing to fail.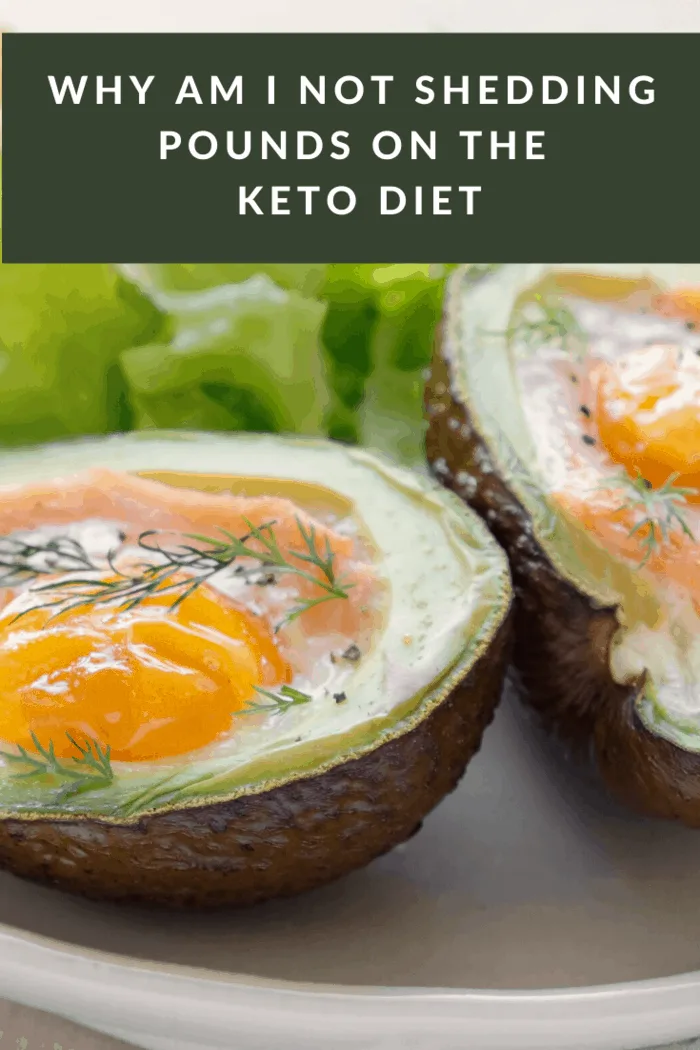 You are consuming too much protein
Keto is not a high protein diet. Many people mistake keto for a high protein diet and fail in their weight loss objectives. We mentioned at the outset that you are required to take moderate proteins, and that is how it should be. Too much protein will drive you out of ketosis. This is because the extra proteins are converted into sugar. As a result, glucose will be used for energy rather than protein.
You are Allergic to Some Foods
According to one study, around 15 million Americans are plagued with food allergies. It is possible to suffer from food intolerances. This leads to imbalances within the alimentary canal, causing inflammation. If this happens, your body weight will be affected significantly.
The Bottom Line
While the keto diet is effective in weight loss, the effort is required to be successful. It is not enough to take keto-friendly foods. You have to be very careful with the proportion of macronutrients. In this blog, we have discussed some of the common reasons why you may not shed pounds on keto. But how should you look like? In the next blog, we will give you a sample of a one-week meal plan. Thank you!