Do you know how much you should be paying for quality hair extensions? The costs of hair extensions can vary significantly between retailers.
The price range can start at low numbers that seem almost too good to be true and skyrocket to the almost outrageously priced pieces that make you wonder if extensions are truly the right choice for you.
Learning more about the costs associated with hair extensions can help to ensure that you get the best quality extensions for your budget.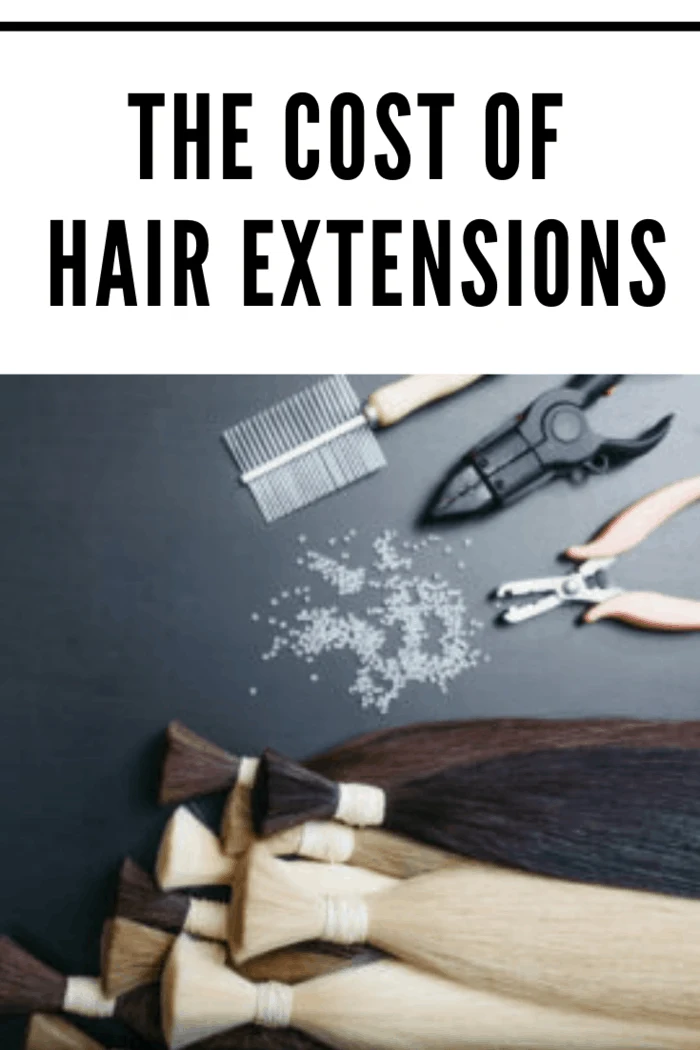 What You Need to Know about the Costs of Hair Extensions
Factors that can impact the price
One of the factors that can impact the cost of extensions will be the hair extension method itself.
Tape-in extensions, glue-in, sewn-in, and clip-in extension are the primary methods used to add extensions.
The type that works best for you will depend greatly on your lifestyle and personal preferences.
Another factor that can impact pricing will include the weight and the length of the extensions. The longer the extensions are, the higher the price tag typically is.
Pricing doesn't always indicate the quality
As with any type of product, it's pertinent to be aware of the quality that you're investing in. W
hile products that are at the very low end of the pricing spectrum may not be the highest quality, and the same might also be true for products that are priced at the very highest end.
Be aware that there are typically two types of extensions, human hair and synthetic.
Synthetic extensions are quite often priced on the lower end because they are easier to produce.
Human hair extensions can be priced higher, but they don't necessarily need to be out of your budget reach.
So how do you determine the right balance between price and quality? Take the time to do your research into the companies selling the extensions that you are interested in. Take a look at their reviews posted on social media and check for hashtags associated with the company.
Extensions can be costly
Let's face it; some quality extension options can be on the pricey side.
There's no need to stay away from getting the right extensions to help you meet your style needs. According to EH Hair Afterpay payment details, shoppers are able to make purchases immediately and pay for them in four equal installments, without accruing any interest.
While it may seem strange to make payments on your extensions, investing in the right accessories will ensure that you are able to get just the right looks for any event or occasion.
If you're planning for a wedding or another large event that is stretching your budget, it can be worth it to pay off your extensions over time.
Clip-in extensions are a great option
There are a number of options in extensions, including those that are clipped-in, sewn-in, and glued-in. Pricing can vary greatly between types of extensions, with human hair clip-in extensions being on the more affordable side.
As with any products, particularly if you are shopping online, be sure to research the retailer so that you are getting the right product for your investment.
Ultimately the choice will be up to you and your available budget for extensions.
Do a bit of research, ask for recommendations, and purchase the right pieces that will give you the styling results that you are looking for.