You've received a call that's never pleasant for anyone to get it's hard when a family member dies.
One of your loved ones has passed away.
This particular loved one never had any children to speak of so it's falling upon you to decide on what to do with the body and make funeral arrangements.
You're not sure what to do when a family member dies, and, honestly, it's hard to plan while you're also trying to grieve.
You're sure you're going to forget something. Let us help you during this troubling time.
Follow this checklist so you know exactly what to do to give your loved one the sendoff they deserve and take care of any final business they had outstanding.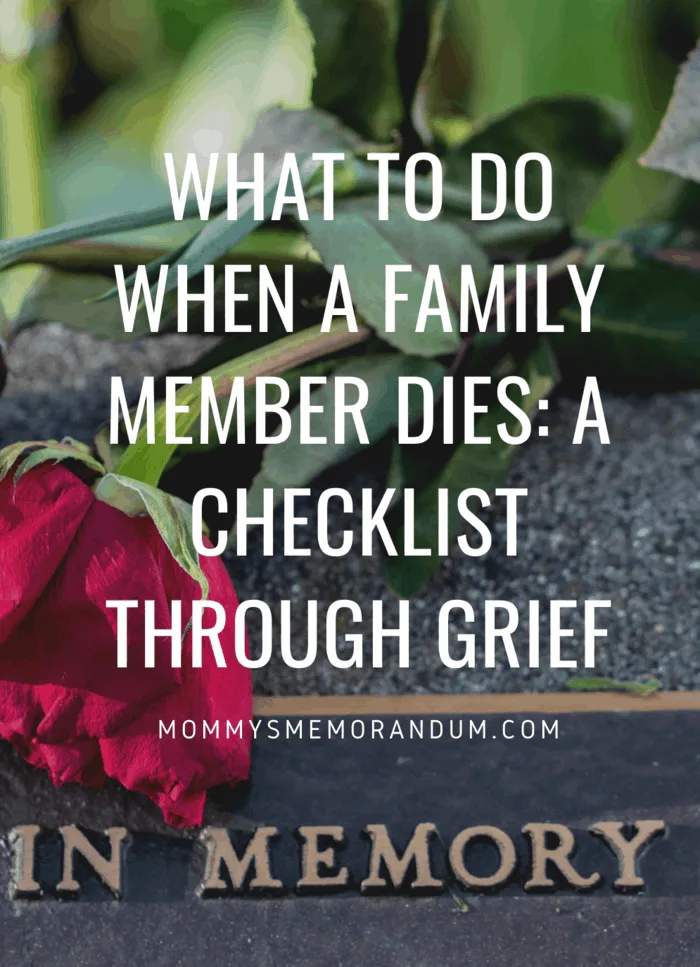 1. Wait for a Formal Declaration of Death
Before you can start on any funeral arrangements you have to wait for a medical professional to pronounce the person dead.
If your loved one passes away at the hospital then the nurses and doctors on staff will be the ones to do it.
If they die unexpectedly in their home you'll have to call 9-1-1.
From there, they'll be taken to the hospital so a medical professional can officially pronounce them dead.
If they die in the hospital and you're sure it was due to medical malpractice, contact a wrongful death attorney before following the next steps in this checklist.
2. Arrange Organ Donation
When your loved one passes away, take their driver's license out of their wallet and look for a tiny red heart symbol.
If there's one there that means they've signed up to be an organ donor.
As hard as this is going to be, if they were an organ donor, you need to inform the hospital staff right away.
There's only a small timeframe after death where the organs can be harvested. The staff will be able to give you more information on how to arrange the donation.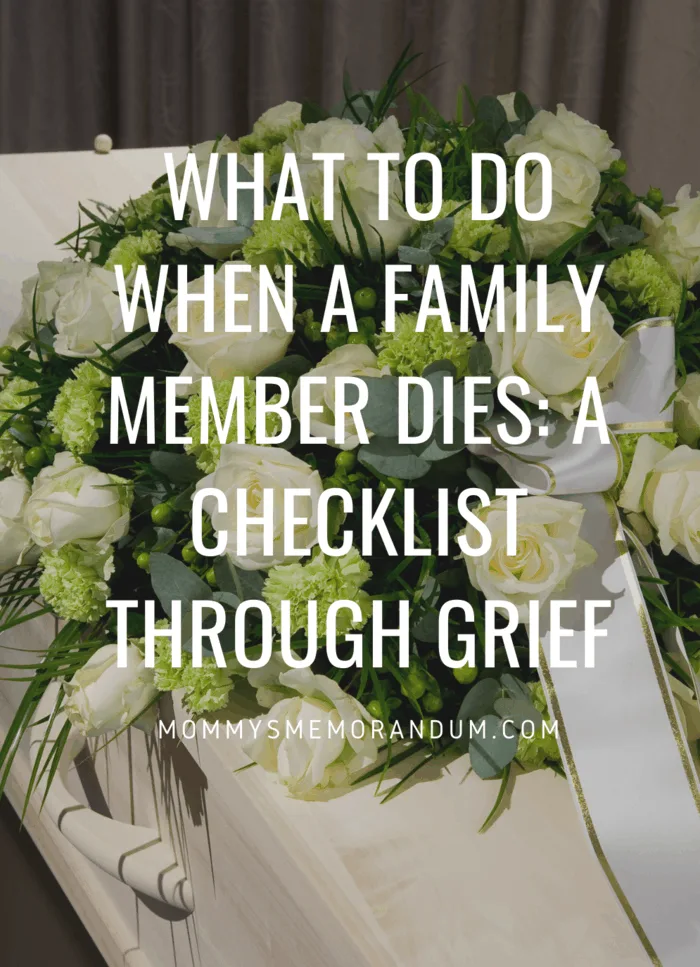 3. Inform Family and Friends
Next comes possibly the hardest part.
Telling close family and friends that they've passed on.
There's no right or wrong way to do this.
You can get everyone together in one room to break the news or call everyone on the phone.
Even text messages are okay to some degree.
Do yourself a favor and split this task amongst a few different family members.
In your grief-filled state, it's possible you'll forget to notify someone. Having other people help you will make it more likely that all the right individuals are informed.
4. Decide on What You're Doing With the Body
Before you decide on what you personally want to do with the body, check and see if your loved one had any specific wishes regarding how they wanted to be put to rest.
If they didn't, then you can either call a funeral home, contact a cremation company, or go forward with a full-body donation.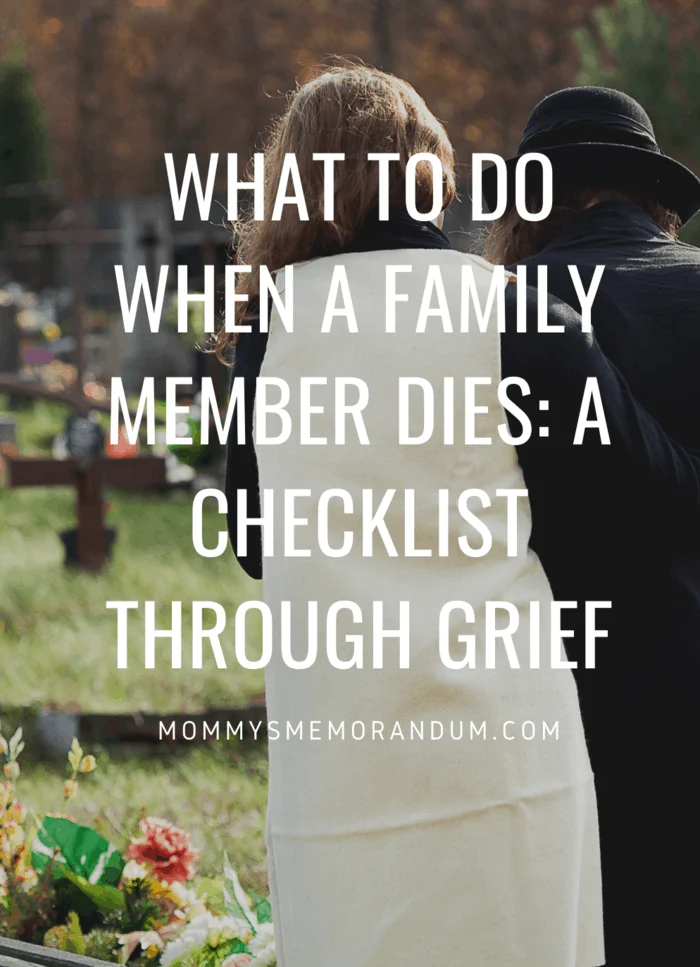 Contact a Funeral Home
A funeral director can help you through the process of burial or cremation.
Our advice is to call around to a few different companies to get a quote.
Going through a funeral home can be quite expensive.
Getting quotes will help you get the best price which means less stress.
Contact a Cremation Company
You can get cremation services done through a funeral home but that doesn't mean you have to. Funeral homes charge much more than cremation companies.
Cremation companies offer fewer services then a funeral director does, but if you're on a budget, it's the better choice.
Full-Body Donation
Take a look at your loved one's paperwork to see if they signed up to be a full-body donor. If not, no worries. There are still plenty of programs that will gladly accept a donation.
Universities and some for-profit organizations rely on full-body donations. It's not the most traditional method of putting your loved one to rest but their body will be able to help others and it's the cheapest option out of the three.
5. Cancel Social Security
If your loved one gets a check from Social Security, don't cash it.
If you do, there will come a time when you'll have to pay it back.
Contact the agency ASAP and inform them of your loved one's passing.
On top of canceling Social Security, you should also cancel their utilities, have their mail forwarded, and cancel any and all of their credit cards.
If your family member had pets or a dependent who they were taking care of, you'll need to find someone else to take them until you can come up with some other arrangement.
Do your best to get this done sooner than later.
Take them on yourself for the time being if you have to.
Who knows, taking this responsibility may be a welcome distraction from your grief.
7. Writing the Obituary
Before you write the obituary note that it will cost money to publish it in the newspaper.
It's not necessary to write an obituary but it is a nice gesture and writing about them may give you a bit of closure.
A lot of newspaper companies do have deadlines and guidelines for publishing an obituary.
Contact them to ask for details before you begin writing it up.
8. Cleaning Out Their Home or Apartment
This is the part where you may get choked up the most.
You're going to be tempted to hold on to every last piece memorabilia that you find in their home. It's not easy to let go.
That's why you don't want to go through with this process while the wound is still fresh. Gather up their things but don't make any big decisions about what to do with it all until a year has passed.
What to Do When a Family Member Dies to Get Through the Grief
It's hard to decide what to do when a family member dies and you're grieving.
It's easy to forget something when you're making arrangements.
Use this checklist to stay on track and give your loved one the send-off they deserve.
Did this article help you get through this tough process?
Check out our blog daily for posts like this one.