If I had it all to do over again, would I have done anything differently during my divorce? Most people who have been through a divorce wish they knew then what they know now, myself included. There are too many mistakes that can be made during a divorce to list in one article. These are some of the biggest divorce blunders.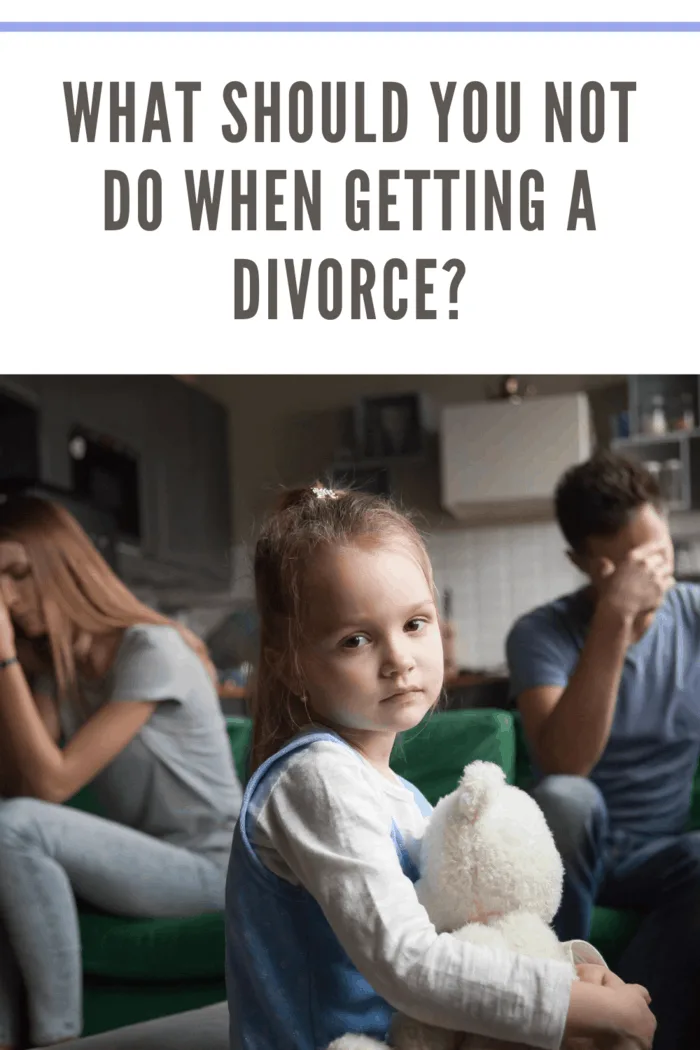 6 Things You Should NEVER Do During a Divorce
No one wants their divorce to ruin their life, right? If you do any of the following it just might, or at least it'll make things harder than they need to be.
Don't Post About Your Divorce on Social Media
When you're angry and you feel wronged, it may be your first instinct to take it to social media so you can get support. Even if your account is on private, you must resist the urge to talk about your ex or your divorce online. Lawyers can be crafty, and they will find out what you're posting and use it against you.
Don't Jump Into a New Relationship
If you want to experience a healthy relationship for a change, don't start one during your divorce. The stress from divorce will take its toll on a new relationship, and it may bring out the worst in you if things get ugly. If you think divorce is bad, try having a breakup during a divorce. Spare yourself this one and wait until you've had time to recover before you date.
Don't Traumatize Your Kids
This is a hard time for your kids, too. They need structure and an involved parent who will put their needs first. Too many parents use their kids to vent to or badmouth the other parent to their children. This puts a lot of stress on children and it can make them feel guilty or disloyal. You're going to have to parent with your ex until they're 18, so focus on co-parenting.
Don't Go on a Spending Spree
A little retail therapy may be just what you need right now, but this isn't the time to run up your credit cards. You need to stay on top of your finances and save as much money as you can. Divorce is expensive, and unexpected costs may pop up. Instead of shopping, now is the time to make sure your financial records are in order.
Don't Rush to Settle
In a past marriage, I felt so suffocated and controlled that I settled immediately because I was so eager to be free. Now he's got the house and I had to start all over again financially. Believe me, I understand why you want to settle and put it all behind you as soon as possible. However, if you rush this, you could be doing a huge financial disservice to yourself and your kids.
Don't Defy Court Rulings
If the court orders something during your divorce, you'd better take it seriously. Violating a court order can make the court look at you unfavorably, or worse. If you defy the court's rulings by doing something like taking your kids out of state or failure to pay child support, you could end up facing fees and jail time.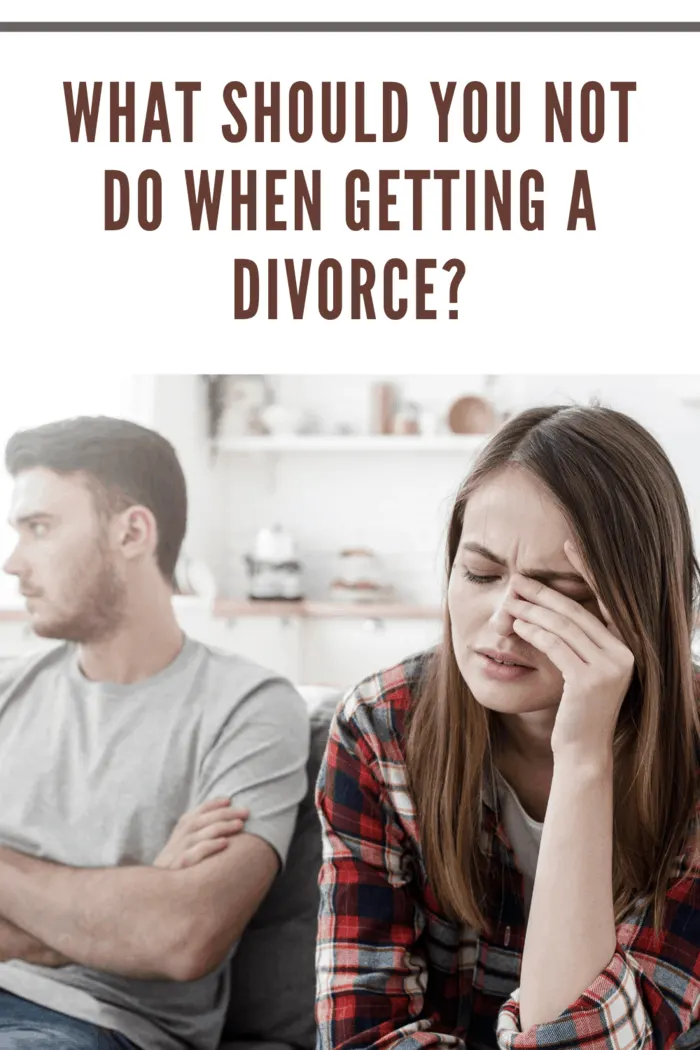 What You Should Do During a Divorce
Now that you know what you should definitely not do during your divorce, let's take a look at the things you should do.
Do Hire a Divorce Attorney
A divorce lawyer is more than a lawyer who will represent you in court. Your lawyer will provide you with something you may want more than anything at this point, and that's to act as a barrier between you and your soon-to-be-ex. Imagine not having to deal with your ex directly and being able to say, "Talk to my lawyer about it." That alone is worth the lawyer's fee.
A divorce can have many complicated issues. Please visit Atlanta divorce attorneys page to learn more about the different types of issues that can arise. This is no time to try a DIY divorce, especially if your soon-to-be-ex has hired a lawyer. You need a professional who understands the law and knows the ins and outs of negotiation on your side.
No one understands how much divorce attorneys cost better than divorce lawyers do, and even they hire a lawyer when they're going through a divorce. It may be tempting to try to do it yourself to save money, but in the end, it'll cost you. It simply isn't worth it.
Do Let Go of Guilt and Failure
In the United States, nearly half of all marriages end in divorce. If you've reached the point where you realize remaining in the marriage is not healthy for you or your children, you are not alone. Breaking your marriage or family up is an extremely difficult decision to make, but sometimes it's the best choice.
Even if you know in your head that divorce is right for you, your heart may try to tell you otherwise. Maybe you always had a dream of having a family and now you're feeling guilty because it didn't work out. Maybe you've been working hard in couples therapy and it feels like a failure to give up. These are common emotions during a divorce, but you can move past them.
Being divorced doesn't make you a failure, and it's nothing to feel guilty over. Despite our best efforts it sometimes happens. If it's happening to you, focus on your happiness and on doing what is best for you and your kids. You're moving beyond your ex and the life you shared. Now is your chance to create something new.