Spyware is a software that is installed in devices to monitor and/or record the activities of the device.
It will usually be able to access information such as text messages, emails, usernames, and passwords.
Some software can even intercept calls and record them.
Spyware is commonly used for parents to monitor their children and for employers to monitor their employees.
Since spyware is used as a monitoring tool for someone's device, it should stay hidden.
Not being able to be detected easily is one of the first criteria that makes spyware good.
Besides that, the availability of features of the spyware is also very important when choosing the best spyware for you.
As a parent or employer, not all the features will be beneficial for you so it will depend on you to choose the best monitoring software to install on your mobile cellphone.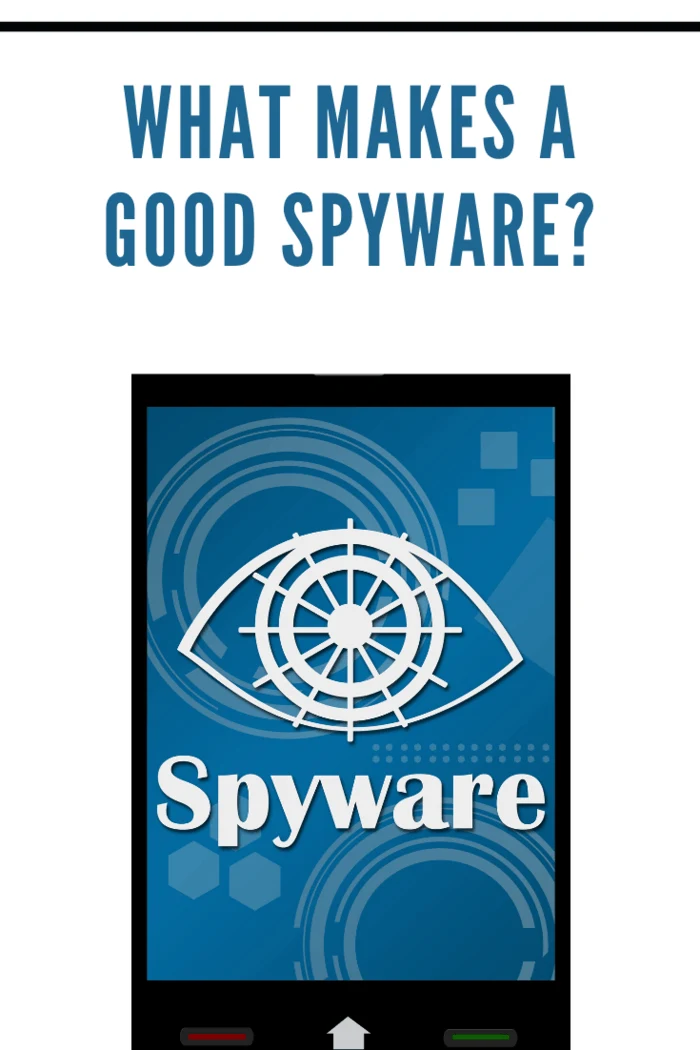 The Best Spywares Review – Our Top Picks
FlexiSPY
FlexiSPY is one of the best spyware in the market because of the features that it offers.
One of the features is the Call Interception.
Call interception allows you to secretly listen to phone calls made and received by the device FlexiSPY is installed in.
Besides listening to the phone calls, you will be able to record it as well.
In addition to the features that FlexiSPY has to offer, it is compatible with iPhones and Androids.
However, the device that the spyware is installed on has to be jailbroken or rooted.
This spyware can also be hidden very well in the device.
There is a function in the app itself that allows you to remove the icon and keep the app hidden.
FlexiSPY is more expensive compared to other spyware because the features that it provides are not commonly seen in other spyware.
mSpy
mSpy is a spyware that offers the basic features that are common in spyware.
It has features that allow the monitoring of apps, messages, emails, call logs, files, contacts, and tracking the location of the device.
These basic features of the spyware make this a good spyware for parents who want to keep an eye on their children and their device activities.
This spyware is also compatible with Android and iPhones.
For Androids, rooting will be required but for iPhones, no jailbreak required.
It makes mSpy a good spyware to be used on iPhones since you do not need to go through the trouble of jailbreaking the phone.
Spyzie
One of the most popular mobile spyware of 2020 is the Spyzie mobile spyware.
It provides the basic features of spyware which are message recording, access to the browser history, GPS tracking, call logs, and many more.
What makes Spyzie so popular is because it is compatible with Android and iOS.
On top of that, there's no need to root or jailbreak the device too.
Spyzie can be a very useful tool for parents to monitor their children.
It can be done with just a few simple steps so it makes it easier for parents who are not so good with technology.
The features that are offered are also ideal for keeping track of their children and to make sure they are safe.
Highster Mobile
Highster Mobile is spyware that offers all the basic monitoring features like monitoring text messages, call logs, emails, and GPS tracking. In addition, it also has some special features that are not common in some spyware.
Highster Mobile is able to use the device's camera and microphone to take pictures and record videos of the surroundings.
It is compatible with Androids and iPhone, no jailbreaking is required to be installed on an iPhone.
Highster Mobile only provides basic features but it is one of the spyware that only requires a one-time payment instead of a monthly subscription.
It makes this a good spyware to start out with if you are new to monitoring software.
XNSPY
This spyware is just like any other spyware in the market that offers the basic monitoring features.
What makes XNSPY special is the compatibility of this spyware.
It is compatible with Android and iPhones and on top of that, there are jailbreak and non-jailbreak versions of XNSPY.
One of the interesting features of XNSPY is that it supports offline tracking.
It means that the spy app records everything while the device is offline and once the device has an internet connection, it will upload the information to the XNSPY web account.