Are you a first-time mom who is expecting their bundle of joy soon, or have you recently been trying for a baby? Having a baby is one of the most magical and fulfilling things in this world, but let's face it: pregnancy can be very expensive. If you are about to start another chapter of your life with your little one, it is best to make sure that you are fully prepared for the arrival of your little one. At this point, it is optimal to invest in insurances that will financially aid you in this new journey. Get to know more about the real cost of pregnancy without the aid of any form of insurance by reading our post below.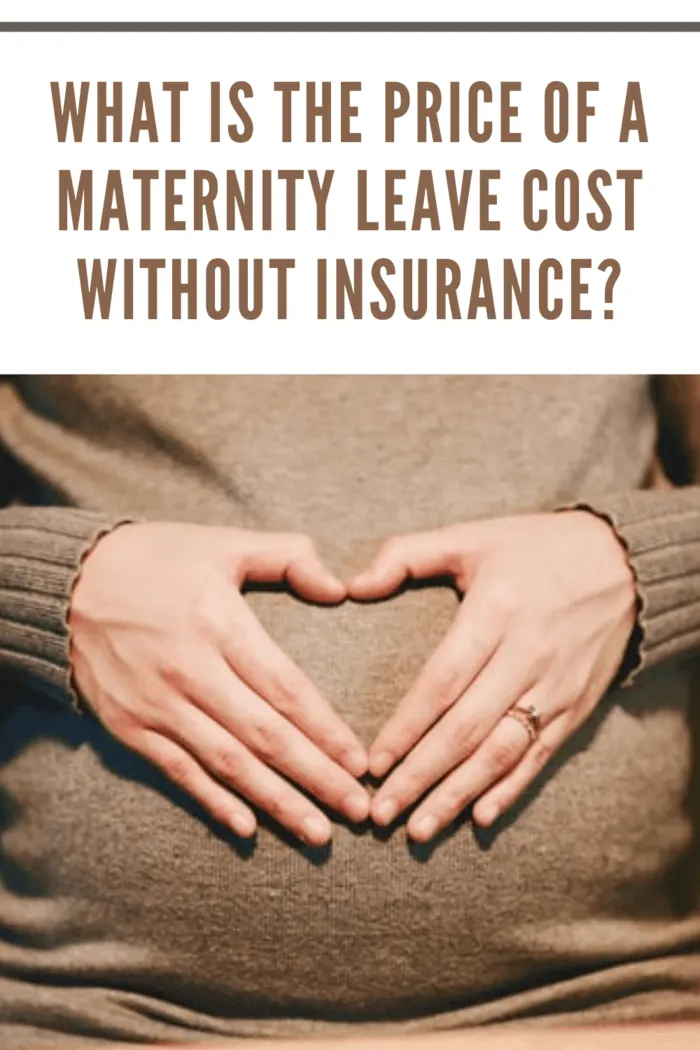 Prenatal Check-Up
A healthy pregnancy ensures you and your baby's health and safety.
Potential health concerns may easily be detected and treated early on.
Getting regular prenatal screening is also very important as it will help you keep track of your baby's growth, improve your dietary intake, and help you prepare a labor and delivery plan.
In Canada, if you do not have access to Medicaid or any form of international health insurance, prenatal fetal screening can range from 300 CAD to 500 CAD.
One antenatal care visit can cost 300 CAD per visit.
Doctors typically recommended going to a prenatal visit at least once a month, so imagine how much would that cost if you do not have any insurance at all.
Labor and Delivery
As you learn more about your labor and delivery options, it is recommended to discuss this with your doctor, so you select which option suits your pregnancy best.
Aside from the budget, you also have to take into account your health, safety, and comfort.
Once you and your partner have finalized your labor and delivery plans, its time to take a look at the expenses.
Giving birth at the hospital will cost you around 5000 CAD to 8000 CAD for normal delivery without insurance coverage.
If you need to go under a C-section delivery, you will be spending at least 10,000 CAD and up to 12,000 CAD. If you prefer to give birth at home with a midwife, expect to pay around 2,500 CAD.
Life at Home With Your Baby
One of the things you should prepare for while you are on maternity leave is your home.
The cost of raising a child in Canada is estimated to cost around 700 CAD to 1000 CAD per child.
As your family grows, you also need to make sure that your home is suitable for the new addition to your family.
Apart from shopping for baby clothes, cribs, changing tables, crib mattress, and other baby furniture, you may also need to review your homeowner's insurance or tenant insurance if you are renting as your current residence insurance may no longer be the best for your new life with a baby.
As there are many insurance providers out there, making the right choice by comparing quotes and coverage is needed.
You may be adding a baby room or getting another car fitting for your now bigger family.
For any changes in your family life, you have to make sure that the insurance you are getting is adjusted accordingly to suit you and your baby's needs.
Postpartum Healthcare
After giving birth, you and your baby still need to go to monthly check-ups to ensure your health and safety.
You should prepare for immunizations, doctor visits, prescriptions, laboratory and x-ray services, and emergency services.
It is estimated that you will pay a total of 668 USD per year without insurance for regular baby visits to the doctor.
Reduced Income While on Maternity Leave
In Canada, you will only receive a maximum of 485 CAD per week from your employment insurance if you are going on maternity leave.
This amount is also taxable, so if you are expecting a baby soon, you have to keep in mind that your income will be reduced during this time.
If you are the main provider in the household and do not have access to any form of insurance, in case of emergencies this will be a big problem as medical bills can rise up, and other unforeseen expenses may appear.
Apart from preparing yourself physically and mentally, you also need to prepare a financial plan for your birth and delivery.
When you are expecting a baby, you need to be fully ready for the responsibility that parenthood entails. In the long run, insurance is definitely a vital investment for you and your baby's welfare.