2020 has been a year full of surprises. This applies to buying cars as well. The already complicated process of getting a car during normal times makes it even tougher now. A car is one of the most expensive purchases anyone can make, so you need to be well-prepared and armored with the knowledge to get the best deals. That said, today, we'll discuss the best ways to buy a vehicle with all the restrictions put in place.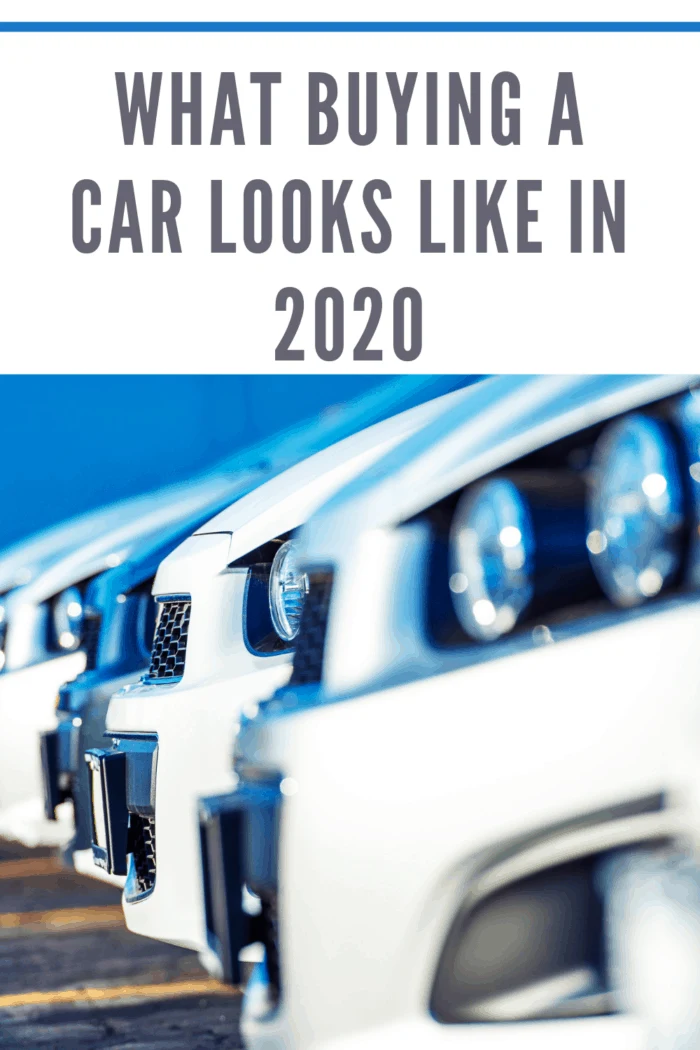 Your dream car requirements
First, you'll need to pick which car deal suits you the most.
And for that, it's important to have a list of requirements.
Do you want a brand-new or used car?
Are you planning to buy it on finance or purchase it outright?
Having an answer to these main questions is the key to owning a car that won't disappoint.
Buying new
This option can be the costliest, but you'll own a brand-new shiny car that has its appeal.
Not to mention, you'll benefit from the full manufacturer's warranty.
One of the other pros is that new cars tend to have newer in-car and protection technology, making it more safe and more fun to drive.
You will also need to consider more negative aspects, such as quicker depreciation, higher cost, and deposit.
Buying used
Used cars are cheaper than new ones and depreciate less than new ones.
Additionally, the price is way more affordable if you're looking to save.
However, you'll need to watch out for the most commonly used car issues, such as clocking (tampering with mileage) and faulty car parts that can be expensive to replace in the long run. (WikiHow)
Buying nearly new
Nearly new cars, also known as pre-registered or ex-demo, can be an excellent choice if you want something in-between a used or new vehicle.
They're typically bought by dealerships to meet sales targets and for demonstration purposes.
This means they have had only a few to no owners.
One thing to consider is that customization options are limited, and the car may come with undesirable features.
The cars typically have few miles and are sold with a massive discount.
So if you're looking to grab a bargain – nearly new cars are the way to go.
Financing a car
PCP
There are multiple ways you can fund a car.
The most popular financing method is PCP, which stands for Personal Contract Purchase.
The monthly payments tend to be smaller than HP, and the deposit is also a bit lower.
It's an excellent way to fund your car, whether it's new or used.
Keep in mind, though, that the balloon payment is larger than Hire Purchase because of smaller payments.
HP
Hire Purchase is pricier, but you don't need to pay when going over the agreed mileage limit.
This option is for you if you want to own a car at the end of the agreement and are willing to pay a higher sum.
Bad Credit
If you struggle to get financing, then a bad credit loan may be the way to go.
However, the interest rates may be higher because you're in a riskier group when it comes to car finance.
Leasing
Leasing is the option if you want cheaper monthly payments and want to switch your car often.
There are deals for both personal and business, so you will always have a choice.
Driving newer models is a possibility of leasing without the higher costs of PCP or HP.
Bank/personal loans
Another option is a personal loan if getting financing from dealerships doesn't suit your needs.
You can then purchase a car right away without monthly payments, with an added advantage that allows you to negotiate better prices.
Where to purchase?
Online
You have a fair bit of choice when it comes to buying a car. In 2020, an increasing number of dealerships offer an online purchasing process to comply with the government's guidelines.
Meanwhile, you can also click and collect with social distancing measures in place.
However, not all dealerships offer this option, so you'll need to do your research.
Moreover, some dealerships even offer virtual car tours and 360 product photos to make the experience more immersive and showcase car features better.
Privately
Another way to buy is private, which is usually the most cost-effective option.
Sellers are also more open to negotiating and haggling, so you can find a great deal.
Beware, though – these cars can be faulty, old, or with a dodgy history, and in some cases, even lacking documentation.
You can mitigate these types by:
Checking the cars on more reputable websites
Car adverts that provide detailed information and specifications
Asking for a test drive (this one is a must!)
Thoroughly examining the car or bringing a mechanic to do it for you, is cheaper in the long run than getting a defective car.
Dealership
Purchasing offline in a dealership is one of the best ways to get a car, as often they include attractive finance deals too.
The cars are also usually checked by technicians to ensure that there aren't any faults.
The downside of the dealership is that it tends to be more expensive as dealers need to make money off the sale.
If you do decide to purchase at a dealership, it may be a good idea to call in advance to book an appointment to avoid disappointment.
Purchasing a car in 2020 is complicated, but doesn't have to be with the tips we've shared in the article.
Let us know where you bought your first car – was it privately, dealership, or even online?