Discover "How to Walk Away" by Katherine Center!
Looking for a captivating and heartwarming story that will stay with you long after you've turned the final page? Look no further! "How to Walk Away" is a powerful, uplifting novel that will take you on an emotional journey of resilience, love, and the true strength of the human spirit.
Synopsis:
In this beautifully crafted tale, meet Margaret Jacobsen, a young woman with a promising career, a loving boyfriend, and a bright future ahead of her. But life has a way of throwing unexpected challenges our way, and in the blink of an eye, everything changes. A devastating accident shatters Margaret's world, leaving her with physical and emotional scars she must learn to bear.
As she struggles to come to terms with her new reality, Margaret finds herself facing a crossroads. Will she succumb to despair, or will she find the courage to embrace her second chance at life? Along this remarkable journey of healing, she'll encounter unexpected allies, uncover life-altering secrets, and rediscover the joy in the simplest moments.
Why "How to Walk Away" is a must-read:
1️⃣ Empowering and Inspiring: Dive into a story that reminds us all of the strength that lies within us, even in the face of adversity.
2️⃣ Beautifully Written: Katherine Center's writing style will enchant you, making it impossible to put the book down.
3️⃣ Unforgettable Characters: You'll fall in love with Margaret and the cast of characters who will touch your heart and stay with you long after you've finished the book.
4️⃣ Emotional Rollercoaster: Laugh, cry, and experience a whirlwind of emotions as you immerse yourself in this rollercoaster of a journey.
5️⃣ A Tale of Love: As much as it is a story of personal growth, it's also a touching exploration of love and the many forms it can take.
Don't miss this captivating and life-affirming novel! "How to Walk Away" is perfect for book clubs, personal reflection, and anyone who craves a story that reminds us of the resilience of the human spirit.
Get your copy of "How to Walk Away" by Katherine Center now and embark on a transformative journey of hope, love, and the beauty of starting anew. Order your copy today and be prepared to have your heart touched in the most profound way!
Our How to Walk Away Book Review
This summer's must-read is How To Walk Away.
I read the opening paragraph and found myself immersed. I set my phone to "Do not disturb," changed my name from "Mom" to "You don't know me," and just got lost in the story. That's what a good book is supposed to do; right?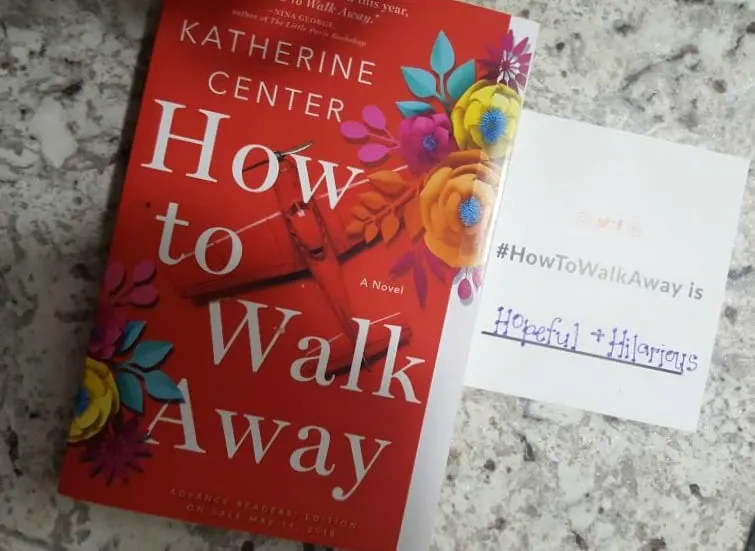 I suppose in some ways it's a romance, there's a marriage proposal. Margaret Jacobsen is in love with an amateur pilot of a high-flying small plane. She leads almost a perfect life really.
A freak accident.
I bawled through a few chapters-I may even dare say I grieved. The text aligned to make me part of the story as Margaret struggles with the wreckage.
"Sometimes the last thing you want is the one thing you need."
This book tugged my heartstrings. My sixteenth summer I spent at a hospital with a young man, one year older than me, who was paralyzed in a motocross accident.
It was the best summer and the worst summer. We met at the hospital and spent every day of five weeks with each other.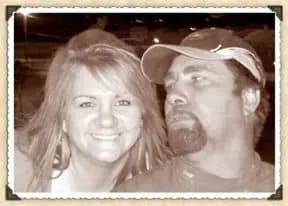 35+ years, we are still friends. We have different memories of that summer. I remember almost a decade ago talking about that summer with him and he said, "Who's to say who we would be if none of this happened. Maybe it was what motivated us to be better."
I think about that summer a lot. The strength it took, both physically and emotionally. The despair and desire to give up. The endless tears. I also think about the laughter, the trust that was given and the power of hope.
How to Walk Away Synopsis:
Margaret Jacobsen has a bright future ahead of her: a fiancé she adores, her dream job, and the promise of a picture-perfect life just around the corner. Then, suddenly, on what should have been one of the happiest days of her life, everything she worked for is taken away in one tumultuous moment.
In the hospital and forced to face the possibility that nothing will ever be the same again, Margaret must figure out how to move forward on her own terms while facing long-held family secrets, devastating heartbreak, and the idea that love might find her in the last place she would ever expect.
How to Walk Away is Katherine Center at her very best: an utterly charming, hopeful, and romantic novel that will capture reader's hearts with every page.
"It's the trying that heals you…"
How to Walk Away is a story of finding Courage, Hope, Resilience, and Strength. This is the story of new beginnings. This is a story of second chances.
How to Walk Away is a very uplifting and powerful story about learning to move on from things that cannot be changed.
Pick up How to Walk Away by Katherine Center and lose yourself in the story.