We have been hearing a lot about Roger Wolfson lately. He is a success in so many areas. He has taken the things he has learned in life, or life lessons, and grown from them.
The importance of the things we learn in life can never be understated.
Said in simple terms, if we do not learn from the lessons that life has taught us, we are doomed to repeat them again and again.
Much of the unhappiness and suffering occurring in many people's lives is that they are unwilling to learn from their mistakes.
History is filled with prominent individuals who failed to learn from their mistakes.
Let's take a look at how life lessons can be the determining factor in whether we achieve success or not.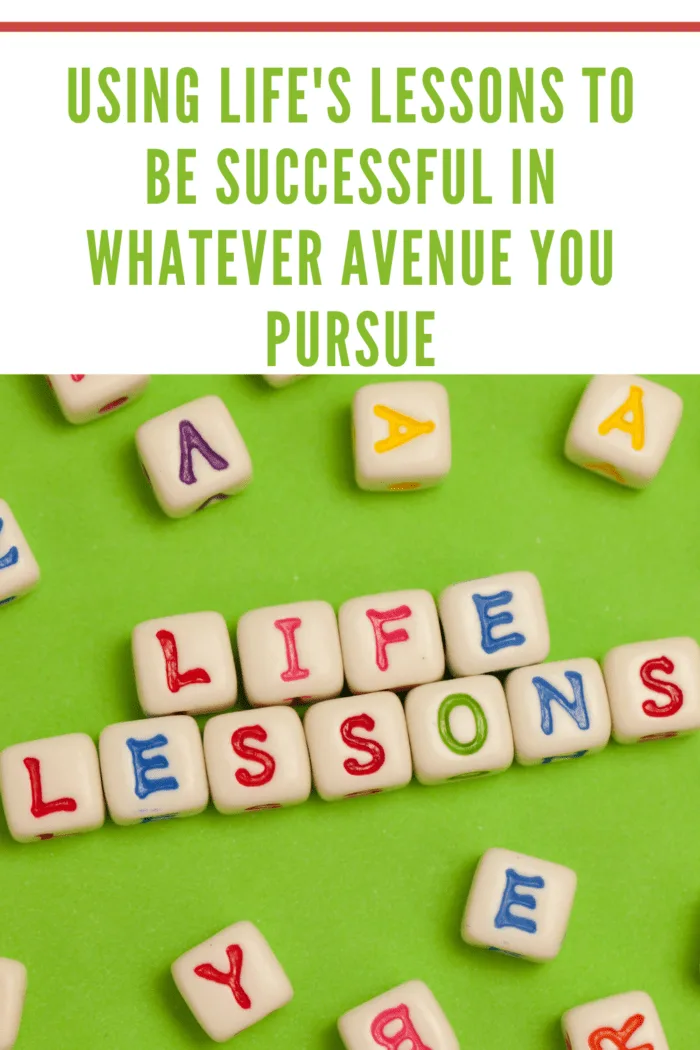 Self Control
One of the important things many of us learn is that we have to practice self-control in regard to our pride and arrogance.
People who learn from their arrogant ways and remain humble tend to be more successful than others who are not.
In fact, the ego has been the primary culprit of many people's downfalls because once your ego gets too big, you start to lose perspective on the facts.
But individuals who have learned to be humble always keep an open mind so they can look at all sides of the issue to develop an effective solution.
Self Awareness
Another thing we learn in life that can affect our path to success is self-awareness.
Self-awareness is often called mental toughness. By becoming self-aware, we can acknowledge our true strengths and weakness.
Self-awareness also allows us to pay close attention to our competition and to honestly look at their strengths or weaknesses without judgment.
Self-awareness also helps us understand our emotions, bodies, and relationships.
This enables us to identify areas in our life that are in distress as well as how we can improve the situation.
Personal Value
Ultimately, our life lessons, or in other words, environment and experiences, shape who we are and lead us to develop the personal values that we have.
One of the most important aspects of being successful is to identify and live by the values which we were taught growing up.
Your core values play a critical role in your ability to create and maintain success in whatever endeavor you choose to pursue.
Here are a few reasons why:
• Your ability to maintain success with your finances and other areas in your life is essentially based on the type of person that you are
• Our character is what determines what type of person we are. Therefore, your character is the ultimate creator of your success
• Many tech companies have a CEO who portrays a certain personality type. Lasting success has very little to do with what we do but rather who we are.
Failures
Another prime example of how the things we learn can help us succeed is our failures.
In fact, failure is described as being a critical aspect of our greatest successes only if we have a good mindset.
This is because by looking at failure from an optimistic point of view, we eventually learn valuable lessons that help us achieve our ultimate goals.
Having the right mindset with failure will also determine whether we choose to grow past it or let us remain stuck.
So learning from failures in our life helps us to succeed as long as we view it with the right mindset.
Good Things Won't Come Easy
Arguably, the number one example of how the things we learn in life can help us succeed in every area of it is the fact that most of us knew that good thing will not come easy.
From an early age, most of us learned that for us even to have a successful life, to begin with, we are going to have to work hard.
While it may be true that luck can push you to a certain extent, at some point, your success or ability to maintain it will rest on you.
Having learned that people will fight to take our positions and that no one will fight our battles for us, most have developed a mindset that "good things won't come easy."
This is a prime characteristic trait that can be found in the vast majority of successful people.