Moving from one place to another is a major task; you will need the help of a trusted mover if you want to bring a majority of your things with you. Truck rentals have been the most common means of moving for many years now. However, as this industry continues to grow and expand, there are many more alternatives to truck rentals. U-haul refers to the process of moving by doing it yourself.
Best U-Haul Alternatives to Truck Rentals
Portable storage units
Portable storage units are gaining much popularity these days. There are many companies today offering mobile storage units. Compared to truck rentals, it is an excellent uhaul alternative, as you pay a lesser price, as you do not rent the truck itself, and the driver, too. Plus, you do not have to rush all your packing as the portable storage units are delivered to you, where you do the packing yourself, at your convenience and at your own pace. The company will later pick these units up and deliver them to your new location.
The best advantage of these portable storage units is that you only pay for the size and space that you use up, in comparison with truck rentals where you pay for the whole truck itself.
Pod rentals
Pod rental is another alternative that is gaining much popularity today. The best feature of pod rentals, apart from being a self-storage option, is that there are many varied sizes and options that you can attach to your car. In this manner, you are basically doing everything from the very beginning, until you reach the end destination of your move. Pod rentals are best for people who have belongings that they feel they cannot risk entrusting to another person while moving; hence, they would like to travel together with their things.
In-car storage rentals
There are also companies that offer in-car storage rental services. This means that you rent out storage space, much like a cabinet within your car, where you can maximize the top to bottom space of your vehicle, especially if you are a family who owns sports utility vehicles (SUVs) or vans. This option is best for those who are moving with substantially lesser things, though numerous enough that without these storage cabinets, they cannot organize their belongings properly and maximize the space.
Consolidated moving
If you do not mind sharing movers with another family, then consolidated moving is also an excellent alternative for you. Consolidated moving refers to the manner of sharing or moving together with your belongings with a family who is also going the same location as you. This is an excellent option for a group of friends who are moving together, or co-workers and relatives. In this manner, you can save on the rental fee even further as you divide the cost equally between the families. Apart from consolidated moving to further save on costs, you can also try scheduling your trip on a less popular date, which you can figure out by trying to book moves on different schedules.
Fetch-it delivery and small move services
Fetch-it delivery and small move services speak true to their name: they are an excellent option for families who only have a few things to move, hence a mover or portable storage is too big for them, but they do not have their own car to fit their things. Fetch-it works just like Uber does: they come on your scheduled time, fetch your things, and deliver them to your location. This type of delivery service is excellent for the following:
Small to mid-sized house appliances
Furniture purchases
Moving of business gear
Junk removal
Rent a camper or a recreational vehicle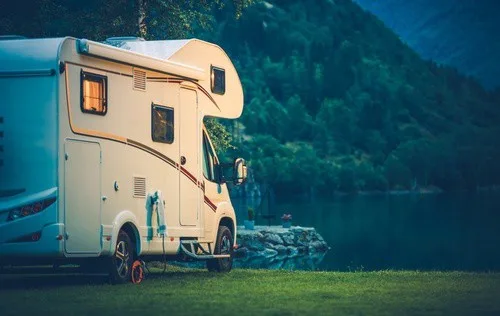 Campers and recreational vehicles (RVs) are bigger than renting out a fetch-it delivery car. If you need a bigger space, then this alternative will be a great choice for you. Apart from the space, one of the most significant advantages that you can gain from choosing to rent out a camper or an RV instead is that you can stay in the same vehicle as your belongings. Plus, in case of any delays or if you get tired during the move, you can rest and sleep comfortably without having to worry about paying any hidden fees per hour, as is the case with truck rentals.
Campers and recreational vehicles are commonly rented out, therefore making them a cheaper alternative when you're looking for a car to help you move.
Conclusion
Gone are the days when truck rentals are the only way for you to move from one place to another. With the U-haul option, you can save so much more on costs, as the more you do yourself, the more you can save. The presence of all these other alternatives can help make your move a more manageable process by giving you options that are more aligned with your needs, wants, and lifestyle.