According to Hindu Mythology, Tulsi, or Holy Basil, being kept in or outside the house acts as a ward against evil spirits and ghosts.
While studies have yet to find proof for that, there's a lot more this magic herb has to offer to you.
I call it magic herb because there's almost nothing that Tulsi can't cure.
Tulsi is antimicrobial, anti-inflammatory and analgesic.
Not just this, if this wonder plant is used wisely, it can prove to be a great antidote to people suffering from cold, asthma, bronchitis, influenza, it even removes kidney stones.
Apart from this, here are some benefits of Tulsi, none of us knew.
7 ways Tulsi can make your life healthier
Gives a boost to your Immune system
That being said, what makes Tulsi so different from other herbs?
Well, Tulsi has an abundance of Zinc and Vitamin C.
People who know are aware of these components know that they help to fight off infections.
They are also referred to as a germicide and disinfectant. Consume Tulsi in its extract form via tablets, drops, or even raw leaves – the benefits absorbed by your system will be multifold.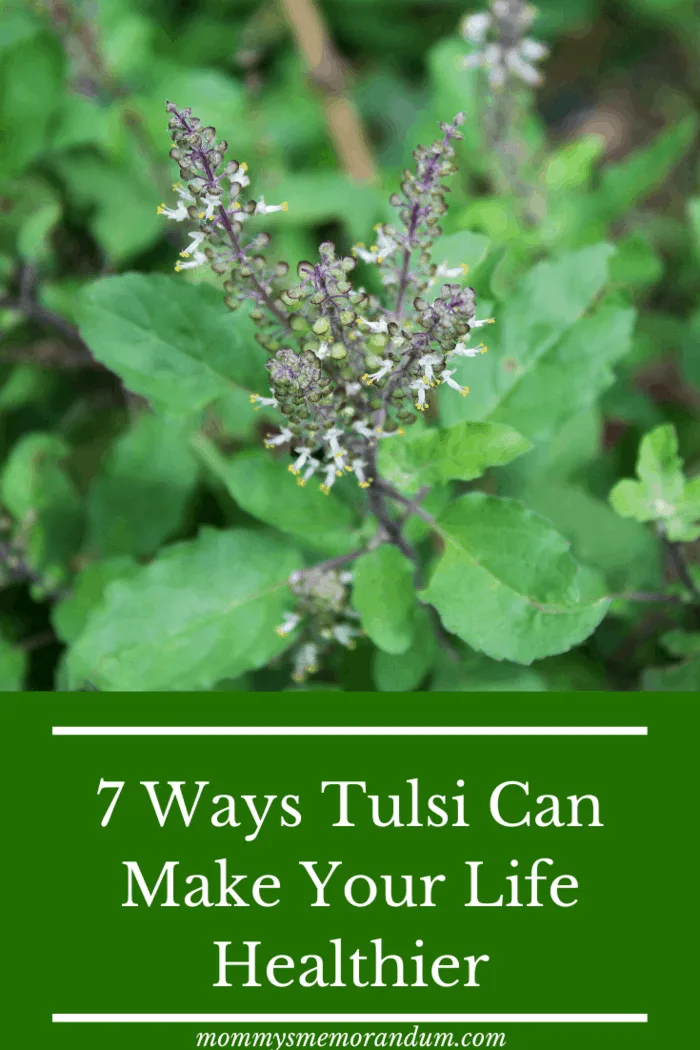 Beneficial during fever
During the days when you are suffering from high fever, Tulsi can serve as your home remedy as it has a credible history of reducing body temperature drastically.
Like I said, it is blessed with antimicrobial and antibacterial properties and helps you fight infections.
It also has anti-viral properties. Boil its leaves with cardamom and consume while it is still hot, you will see a gradual decrease in fever.
Fights respiratory disorders
We already discussed how Tulsi can serve to be a magic herb for patients suffering from Asthma and bronchitis.
Here's why – Tulsi, is composed of various essential oils, and not just oil but elements and components like camphene, cineole, and eugenol.
All of these help to remove congestion in the chest that ultimately aids breathing properly.
Tulsi has proven itself to be helpful in treating both acute, as well as chronic bronchitis.
It protects you against damages of pollution, smoking, and tuberculosis.
In fact, some studies also claim that it can cure lung cancer to a large extent.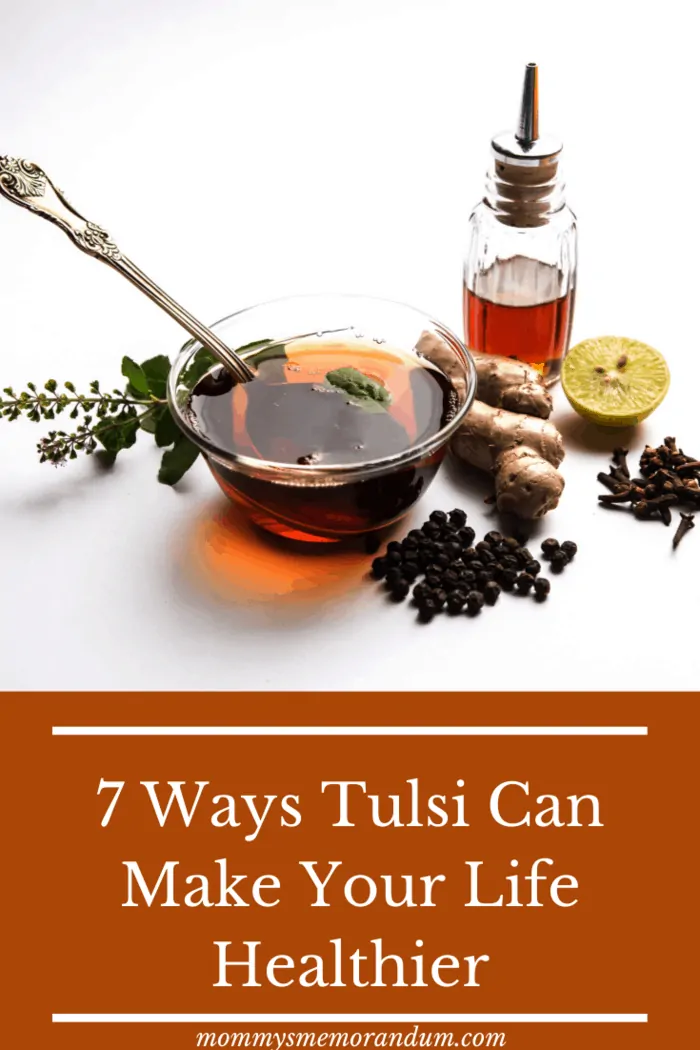 Heart stays healthy
All of us have read journals on how obesity casts pressure on our hearts and have been constantly warned about our increasing weight due.
Still, most of us refuse to take any precautions.
This carelessness is going to cost you your health in the long run.
Thus it's wise to adopt a heart-friendly lifestyle and follow a diet that contributes to your healthy living.
So, while you are preparing your food chart, don't forget to add lots of Tulsi to your diet.
Tulsi reduces the overall cholesterol in your body and protects it from the harmful effects of free radicals and environmental damage.
Reduces stress
As we grow up, we are all burdened with stress of various kinds, most of which are out of our control.
It might be about your workplace, your relationships, or your family.
Irrespective of the reason, there's no denying that stress can degrade your health considerably.
Tulsi is also renamed as a stressbuster.
Studies have shown that if you have Tulsi daily, it curtails agony, calms down the nerves, and lowers the blood pressure.
Damage by free radicals is reduced, as its anti-inflammatory properties reduce inflammation.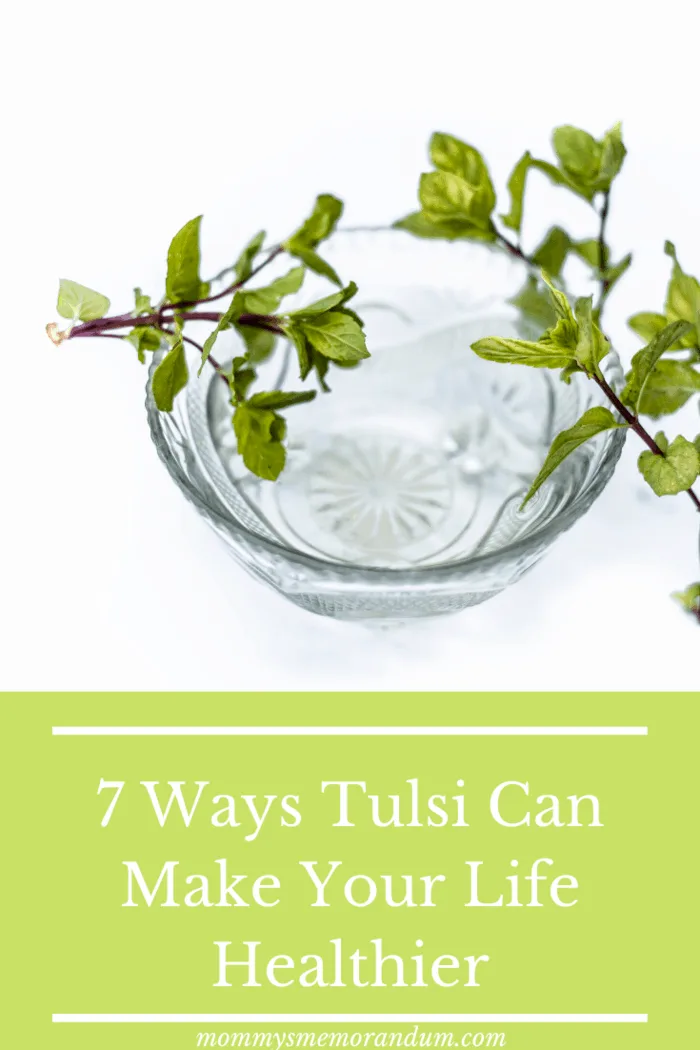 Maintains good kidney health
Detoxification and diuretic are some of the most popular properties of Tulsi.
These properties, in turn, reduce levels of uric acid in the body and protect your body from kidney stones.
Renal health is also maintained, as your frequency of urination is increased.
Have Tulsi on an empty stomach daily and wait till the magic begins!
Stimulates healthy skin
We all love and desire flawless, glowing skin, but our poor diet filled with junk food and fat alleviates the contrary.
However, rich in antioxidants, Tulsi is known to prevent premature aging, as well as clear out skin blemishes and acne.
As I mentioned, the essential oils, as well as Vitamin C present in it helps to fight off all the harmful effects of free radicals.
After reading all these benefits, if you are still not convinced to include Tulsi in your daily diet, I don't know what will.
Of course, you can have a check with your doctor, but it's literally a must-have on all of our diets irrespective of age, gender, or health composition.
Plus, there are so many recipes where you can infuse Tulsi and not lose its originality that you wouldn't get bored from the same taste of raw leaves.