Stubborn belly fat is an issue almost all new mums face during the first months after having a baby. The following essential steps will help you shed the weight and trim post baby belly to arrive at your ideal body shape and weight: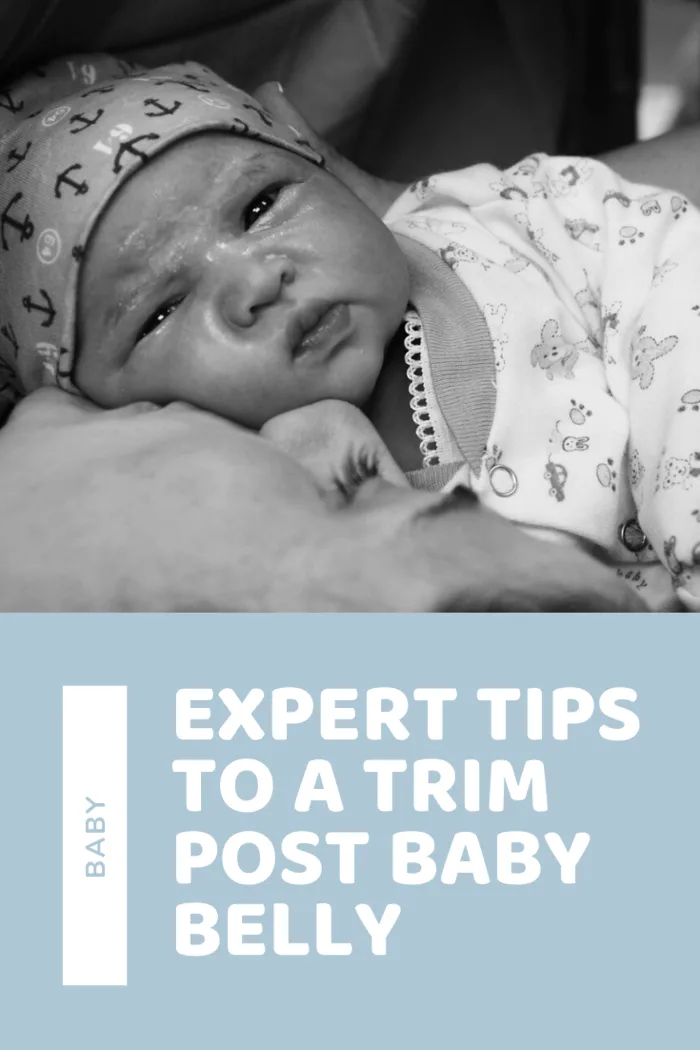 Expert Tips to a Trim Post Baby Belly
Take it Easy on Yourself
Motherhood is a uniquely beautiful, stressful, and exhilarating experience. High-stress levels brought about by this significant life change may lead to a change in your diet, including stress eating.
Give yourself a break, and do not be hard on yourself. Plan for the important things first, such as baby's needs, healthy food, and taking time to rest.
Breastfeed
Other than providing nourishment and protecting your baby from getting sick, regular breastfeeding helps you lose the pregnancy weight. Mothers who breastfeed exclusively burn at least 500 calories daily and also tend to watch what they eat in terms of nutrition and balance.
Studies show that women who breastfed exclusively for at least three months lost over three pounds more in the first year than those who formula-fed.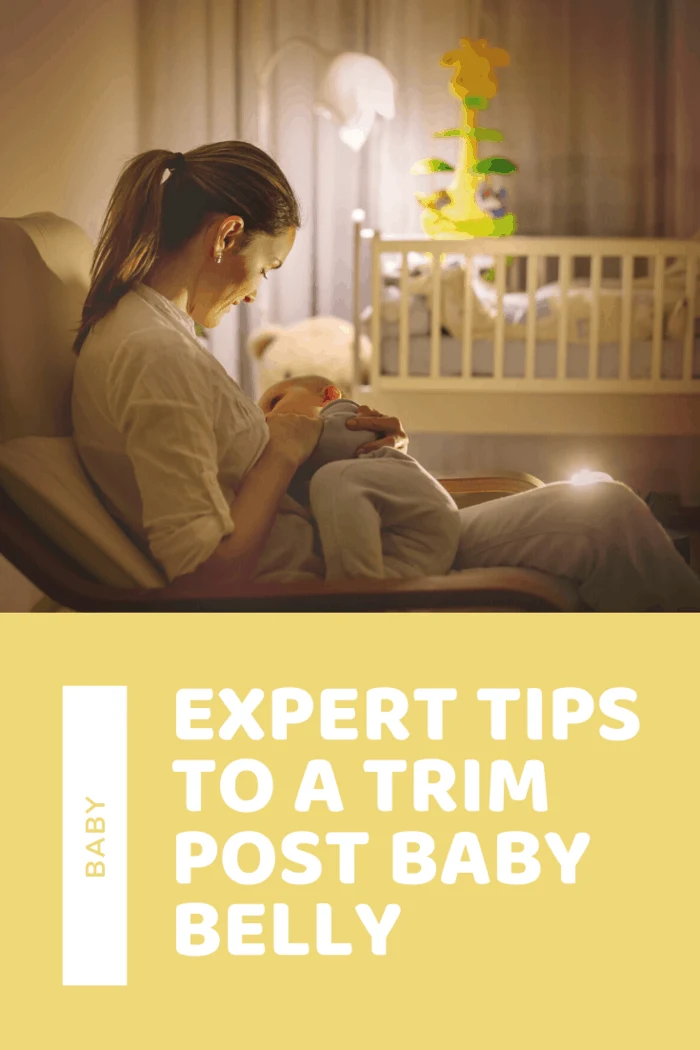 Eat Small, Frequent Meals
Life with a newborn can be fatiguing due to the level of attention and energy used. You may have less time to eat, or you are not eating correctly. Consuming small, frequent meals will go a long way in ensuring that you remain energized all through the days and nights.
A breakfast composed of complex carbs such as cereals, yogurt, eggs, and fresh fruit prolongs your energy levels and help you feel fuller longer. Remember to keep the fridge stocked with easy snacks and vegetables. Avoid diets.
Exercise
Exercise programs are not only good for losing stomach fat but may also reduce the risk of postpartum depression.
Such activities include:
Walking
Walking is an ideal low-impact exercise that has the added advantage of becoming a shared experience with your baby. It helps burn calories and reduce body fat, strengthens your bones and muscles, and improves your mood. Ensure that you buy a good quality baby stroller and go walking regularly.
Abdominal breathing exercises– Also known as deep belly breathing, these simple exercises you can do in the comfort of your home. Once in a comfortable sitting or open position, inhale deeply into your abdomen.
Exhale while pushing out as much air as possible using your abdominal muscles. This strengthens your diaphragm and tones the stomach muscles. Doing this exercise 4 – 4 times a day for 5 to 10 minutes will be of great benefit.
Dance classes– Dancing is an excellent form of cardio exercise that benefits the body, mind, and mood. Adding a little rhythm to your exercise routine makes for all the fun of getting back into shape with all manner of gyrations and contortions that center around the waist.
So go ahead and sign up for a dance course and feel your body and mind soar.
Eat Plenty of Fiber
Fiber is a carbohydrate that is not easily soluble or digestible. Eating oats, sweet potatoes, and apples add bulk and stimulate the feeling of a full stomach.
Fibrous foods also burn up energy during digestion while continually releasing energy into your body.
Drink Lots of Water
Dehydration tends to take a toll the first few months after having your baby. While breastfeeding ensures you drink at least 12 glasses of water a day.
Avoid caffeine or sugary drinks as they tend to only give an initial surge of energy before fizzling out, leaving you even more tired and lethargic.
Get Support
Having a support system that allows you to share, confide in, or seek a helping hand goes a long way to reduce pressure and stress levels. It will also give you peace of mind to do what you need to do right to lose your stomach and body fat.
Hanging out with family, friends, or other mums also allows you to relax, let loose, and have a highly recommended good belly laugh.