If you are wondering how to make great travel videos for your YouTube channel or Instagram handle l, but you don't know where to start from, then we are here to help. This article tells you about all the essential steps you need to take to create and edit your travel video.
It might not sound easy at first, as travel video deals with several important topics that need to be covered in a single video about the location. But in truth, if you know the basics, you will be able to master the art of editing and to put it online in no time. In this article, we have provided some tips on making a great travel video for beginners.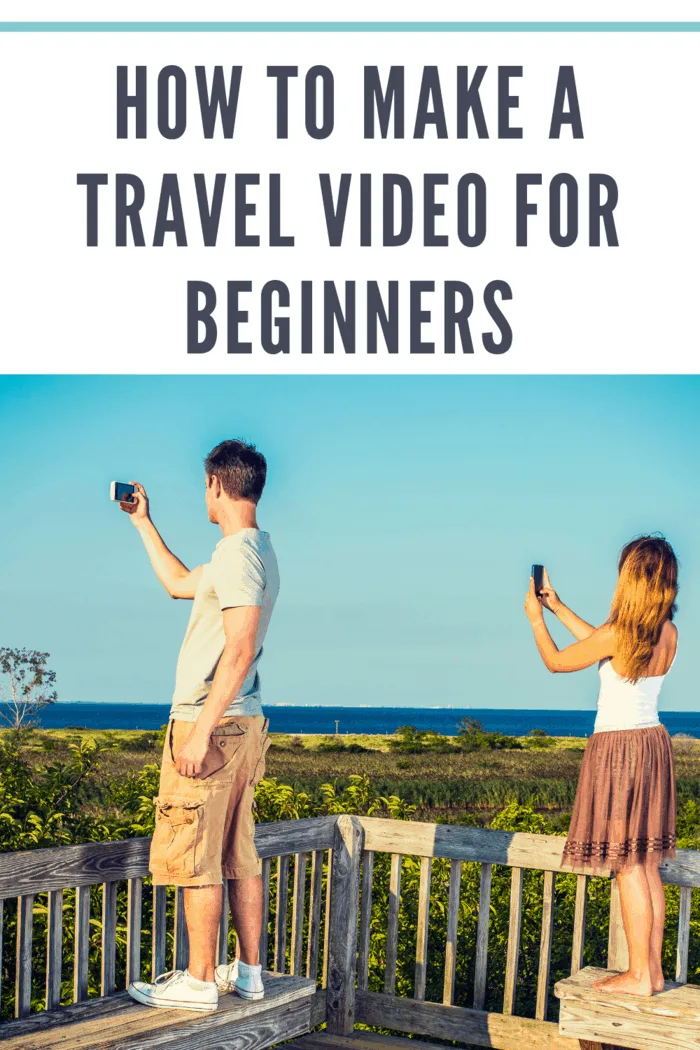 You need to have a goal.
Before you start a video, you need to ask yourself why you are making this video.
This rule follows all types of videos that you make.
In addition to this, you need to question yourself about getting into the field of travel videographers.
A lot of travelers hire another person who can shoot and edit their videos.
You can use multiple youtube video editors that you can find online to edit your videos easily.
Click here now and learn more.
Before you commit yourself to the steep learning curve, you must know that editing and creating the video takes hours and hours of practice.
You will be learning about editing videos from videos, blogs, and guides while practicing your learning at the same time.
Many people have this misconception that video editing and creation only require you to pinpoint the camera to the subject.
But if you want to shoot like a professional, you need to buckle up to learn videography.
Basic equipment is all you need
Getting the highest tech available in the market for shooting the videos can eventually drain your savings.
Every six months, you will find one new camera coming up in the market, which has a better feature and can record at a much better framerate with higher pixel density.
So when you are starting fresh, you don't need to go for the highest equipment.
You can buy a basic setup and start making videos from it.
Moreover, videography is the field whose basic equipment will cost you a lot, especially cameras and lenses.
At the start of the video making, all of the things are flexible, and you don't have to go out of your budget to get the best product.
A gimble, DSLR, and microphone for capturing audio are all you need.
Likewise, you will find these in good high-end mobile phones.
Lots of YouTubers and Instagram influencers capture their photos and record their videos using mobile.
So in terms of gear and equipment, you need to set a budget and then work your way.
Keep it steady
Even if you hold a camera straight and hold your breath still, you won't get that steadiness you are trying to put in your videos.
You can use a tripod, a gimbal, to make your videos shot like a professional.
Embrace your creativity
Do not follow the idea of capturing the perfect moment for your video based on the likes of the others or some travel influencers you might follow.
Find your angles, shots, and script. It may seem not easy at the start, but you will get used to it with time.
Videography is an art, and you must treat it like one, be more creative with the setup, scenery, backdrop, and shots you are taking.
Moreover, don't be afraid of editing and don't overdo it.
It might take some time, but eventually, you will find your creativity and your set of templates, which you will be using in each of your videos to highlight yourself or the channel.
Just keep practicing
This is one of the oldest things that all of us know: If you want to be good at something, you need to practice it repeatedly.
Photographers spend days waiting to get the best shot, and sometimes it can take months.
The real thing is never to feel bad if you cannot capture the moment as you have imagined.
Just keep on practicing, and eventually, things will start to show up.
There are thousands of videos online and blogs and forms that show you how to shoot a video properly and edit it to make it better.
Be annoying with your camera, and always click pictures to carve your skillset.
You can make a video giving a virtual tour of your town or take an interview with one of your family members.
Find ways that allow you to spend more time with your camera shooting than editing.
Editing will take time.
When you are editing a video, don't rush it.
Take your time and edit the raw video with tools that you are familiar with.
When you are recording, some of the important things can be easily missed, as there is a lot that needs to be covered.
That's where the editing will help you find out and put the missing thing into the video.
Moreover, you can watch several tutorials online to find out about all the different tools you can use to edit your videos in a better way.
Go for 60 FPS
Yes, we know human eyes can see 24 frames per second, but 60 frames per second are the best option for a smoother experience.
In most of the travel videos, you will find some action going on.
Either you are on a speed boat or jumping off the cliff wearing a parachute.
For all these experiences to feel real, you need to shoot videos at a double frame rate, i.e., 60 fps.
On the other hand, don't go overkill by shooting in 4k.
Yes, it is helpful in the post-processing, but you won't be able to use the full potential of the 4k raw footage until you have excellent computing power that can edit that video without getting stuck during the task.
You can use video creek to edit your videos at 60 fps.
Conclusion
There you go; these are some of the tips you need to follow if you want to start your travel video blog.
Becoming famous for shooting and traveling is a long path, but in the end, it all comes down to how you can present it.
And that's the difference between a good travel blogger and an amateur.