When you're young and single, you tend to want to live someplace where there are a lot of other single people, plenty of nightlife and lots of culture. As you get older, get married and have a kid or two, while still being around great restaurants and museums are excellent, your priorities tend to shift just a bit. Now, it's not about living where there are cool bars and clubs to go to after work and on the weekends, but living where there are good schools, affordable homes and plenty of kid-friendly options to choose from.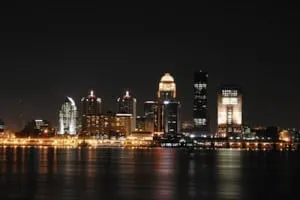 There are many places in the United States that can make your wishes come true. We've done a bit of looking around and found five that we think has "family-friendly" written all over them.
Top 5 Family Friendly Cities in the US
Seattle, Washington. It does rain quite a bit in Seattle, but if you want to see one of the most beautiful places in the country, it is one city that you don't want to miss. Aside from being extremely picturesque, complete with cute boutiques and eateries for family weekend outings, one thing that a lot of people may not know about Seattle is that it's hailed for being one of the most literate cities within the country.
Louisville, Kentucky. One thing about Kentucky and Tennessee is that they both provide you with a "down home" feel while still being just a few hours' drive away from major cities like Atlanta and Chicago. Some of the things that make Louisville exceptional is that there is plenty of land to live on that you can afford, plenty of parks around for your kids to play in and plenty of top-rated schools to take your son or daughter from elementary school on through college.
Boston, Massachusetts. If you've been spending some time gathering some ideas of some great family-friendly spots, you probably saw Boston listed as an option. Although a lot of people attribute it to being an excellent place for students of college age (thanks to Berklee College of Music and Northeastern University), Boston also has an excellent reputation for having good public schools and top-notch medical facilities as well, especially for children. It's also a city that celebrates family fitness with places like the Emerald Necklace Conservancy for people to explore.
Honolulu, Hawaii. While a lot of people tend to think of Hawaii as being a place for lovers (and it is), it's also regarded as one of the best places to live after the newlyweds have had their first child. It's considered to have one of the lowest obesity rates in the country thanks to its extremely healthy atmosphere. Plus, all of the sand, water, and beautiful scenery (and relatively low crime rate) make it ideal for raising children in an environment that celebrates the beauty of nature. The cost of living is a bit high, but it's still worth putting on your "We'll check it out" living list.
Lake Oswego, Oregon. If you want to raise your children in a place that feels more like a town than a city, Lake Oswego might be the perfect place for you. There's plenty of trees and lakes; the population is small, about 30 percent of the people living in the town have children, the cost of living is comparable, and it ranks among the best of the best when it comes to the level of education that your child will receive. It is a place that's far away from the hustle and bustle of the New York or Los Angeles lifestyle, but it's a sweet spot that you and yours can comfortably call "home."