Today, furniture is not by far just a functional piece of the interior; it is also a way to express one's taste and life philosophy. Enriching our dwellings with beautiful things can help gradually approach the state of wholesome inner harmony.
The following piece was composed to provide an unprejudiced look at the top 5 furniture companies that carry out furniture retail, so we hope you'll find this feature interesting and useful.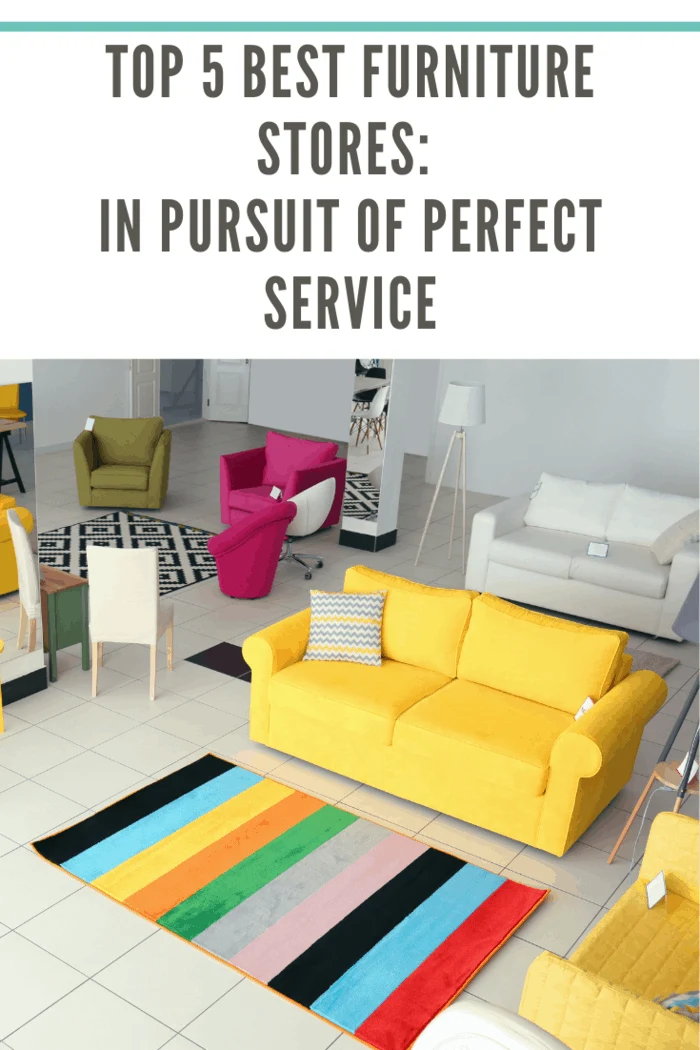 The Best-Rated Furniture Stores: Analyzing Customer Complaints Online
PissedConsumer.com has been collecting and analyzing information from furniture store reviews to formulate the most objective list of the top 5 furniture companies.
All the mentioned stores have their own online retail resources and official public social networks.
Some of them are multi-brand stores; others focus their activity on a single trademark. All in all, having thoroughly analyzed customer complaints online, PissedConsumer assessed each store from the top-rated furniture stores list by the following critically important parameters:
• rating;
• things customers like;
• things customers dislike;
• number of resolved issues;
• responsiveness of the support.
• Now then, let's cut to the chase and commence the top furniture retailers' review.
Home Cinema Center
One of the top furniture retailers – Home Cinema Center – has been retailing home furniture for almost 15 years. It delivers to the States, Mexico, Great Britain, Canada, and Germany.
The main specialization of this store are home entertainment systems (special chairs, projection machines, sofas, and stands & closets with plasma TV housing), but you can also find various other pieces of the interior there, such as – bedside tables, tables, beds; outdoor, office, and kids' furniture, etc.
The store has its own loyalty program in additional discounts (3%, 5%, or 7% from the order sum). You aren't required to create a profile to make orders in this store (which significantly saves time). Just fill out the form defining payment and delivery options, and that's it. A personal account would be needed to track the order processing stages.
Now, let's find out the pros and cons of this retailer according to the furniture store reviews on Pissed Consumer.
1. Rating
3, 1 point out of 5.
2. Things Customers Like
Assortment:
Being one of the USA's best furniture stores, this retailer provides a huge choice of classic and modern style indoor and outdoor furniture.
Delivery:
During 2 weeks, the price and estimated time are calculated during the ordering process based on the customer's location.
Customer service:
Customers credit several support employees who politely and thoroughly explain all the ordering and delivery nuances.
3. Things Customers Dislike
Inappropriate customer responses: (one of the furniture stores reviews is presented below):
"I experienced some of the same issues with being unable to track my shipment, and the same rude guy always answers the phone. I finally received my shipment today with a broken nightstand and a badly damaged dresser. I was told to email pictures, and someone will get back to you."
Return and refund issues:
Occasionally, the store's employees ignored customer requests that had received defective goods.
Product quality:
There were occasions of damaged furniture delivery.
4. Number of Resolved Issues:
0
5. Responsiveness of the Support
There are no responses from Home Cinema Center customer support to any of the reviews on the online review website.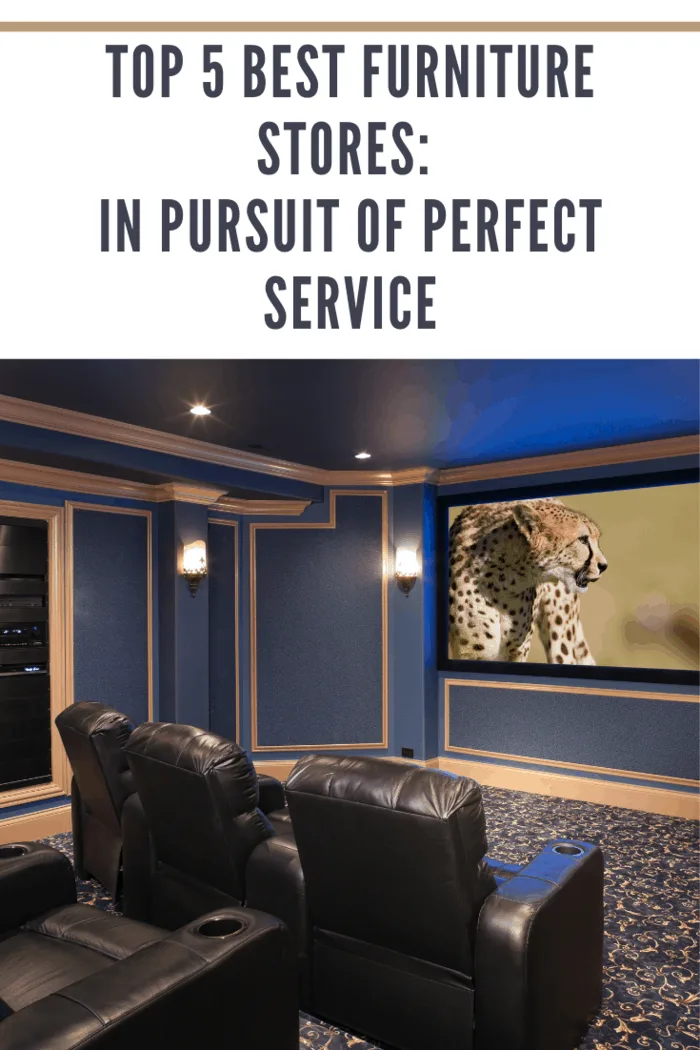 Mattress Gallery Direct
Now, for second place in the top 5 furniture brands according to the consumers. A company with a 30-year of experience, Mattress Gallery Direct offers a wide range of essential pieces for comfortable sleep and orthopedic mattresses based on gel, polystyrene, and other synthetic & natural fillers.
This store represents Tempur-pedic, Steams & Foster, Sealy Posturepedic, Beautyrest, Jamison, Englander Resort Collection, Malouf Wellsville, Leggett & Platt, and many others.
Notice that one can check out the store's assortment online and by visiting one of the four showrooms in the state of Tennessee. This store's main advantage is considered to be highly-qualified staff that will always explain to you features of a specific piece.
You can also buy a mattress on the installment plan for 3, 6, 12, 18, and 24 months. However, the purchase itself can be made only in one of the 4 galleries in the state of Tennessee. According to our users' reviews, let's take a look at some advantages and disadvantages of this online resource.
1. Rating
3,7 points out of 5.
2. Things Customers Like
Assortment:
Another example of the USA's best furniture stores is that this store provides a wide choice of modern mattress models with orthopedic fillers.
Fast delivery:
Next-day delivery policy.
Customer service:
Veritably qualified salespeople that don't take fees for helping choose a product. One of Mattress Gallery Direct reviewers says:
"Trey patiently helped us identify the correct equipment for us and explained each product in detail. We also purchased a mattress for my RV. When we received the mattress, it did not fit the space in the RV. I called Tim to discuss the situation. Tim understood, identified the product best suited for my situation, and substituted the mattress without question…"
3. Things Customers Dislike
Products harmful to the spine:
Some customers made complaints that certain mattresses cause strong back pains.
Unqualified delivery service employees:
There was an occasion when the base of the bed had been damaged during mattress installment.
Rude employees' behavior:
Certain salespeople were quite rude to customers.
4. Number of Resolved Issues: 0
5. Responsiveness of the Support
There are, currently, no responses to the website's reviews from Mattress Gallery Direct customer support whatsoever.
Galleria Furniture
The next position in our top 5 furniture brands is held by Galleria Furniture – a marketplace (which provides over 1 thousand products) specializing in home furniture retail, based in Oklahoma. It provides everything: soft furniture, wooden pieces of the interior, as well as office items.
Also, Galleria Furniture offers various accessories: mirrors, rugs, linen cabinets, etc. It also provides your order's current status so that you wouldn't order an item that isn't currently in stock.
You can individually discuss all the delivery details (the delivery service covers a continental part of the USA). If you want to see a product in real life, you can visit one of the offline outlets in Oklahoma City, Lawton, Chickasha, or Guthrie.
Do you know what comes next?
Here are some pros and cons of Galleria Furniture based on the text of consumers' reviews.
1. Rating
2,5 points out of 5.
2. Things Customers Like
Assortment: Stylish design and a wide range of products are the primary reasons for including this store in our top furniture stores in the USA list, as well as an optimal quality-to-price ratio.
It is stated in one of Galleria Furniture's reviews:
"You get what you pay for. But I think Galleria is great for beautiful and unique furniture at an affordable price."
Customer service:
Customers of this top furniture store give credit to some salespeople for their competence and kindness.
3. Things Customers Dislike
Slow delivery:
According to customer complaints online, one must discuss delivery terms beforehand when buying from this store.
Return/replacement issues:
It was problematic for some customers that received flawed goods to get a proper replacement.
Quality goods:
Not all of the customers are satisfied with the quality of goods executed.
4. Number of Resolved Issues:
0
5. Responsiveness of the Support
As of yet, Galleria Furniture customer support hasn't provided any responses to customer reviews on PissedConsumer.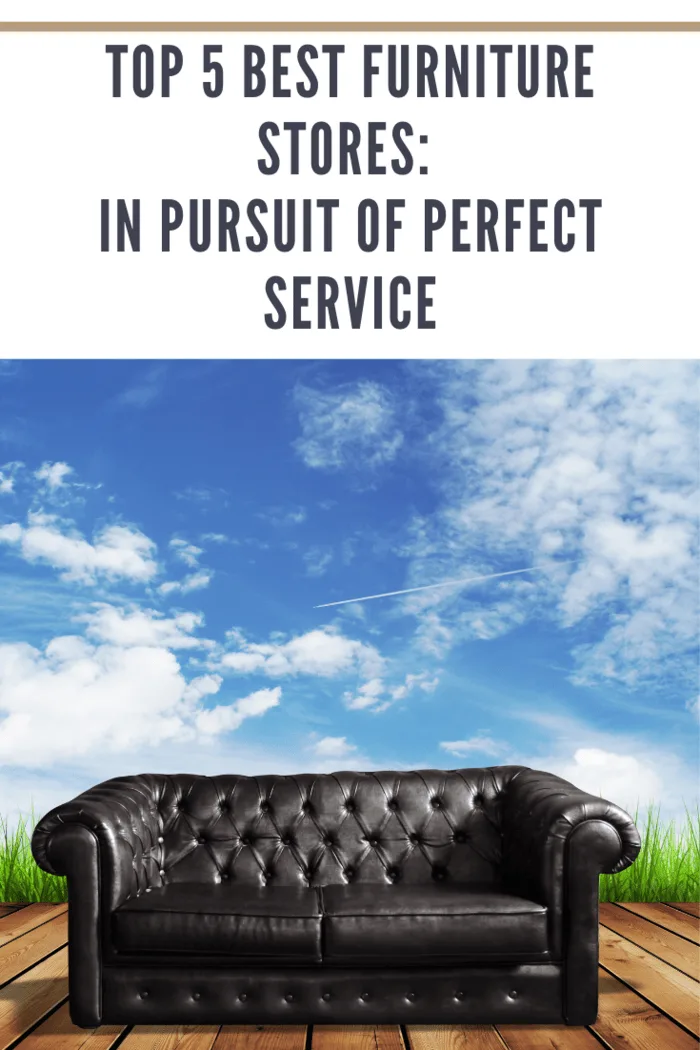 Natuzzi
World-renowned Italian furniture manufacturer Natuzzi combines exclusive design with advanced product manufacturing technologies. Currently, this top furniture company's production capacity includes seven huge factories. Established in 1959, this brand has become an absolute leader in soft furniture made from natural leather.
The assortment provided by this company includes sofas, chairs, tables, and various accessories. You can order the store's products via the website; delivery is free. Among top-class services are free interior design and in-store 3D interior design consultations.
According to the text of an online review website, some icing on the cake – the pros and cons of this store.
1. Rating
2,4 points out of 5.
2. Things Customers Like
Assortment:
A wide variety of stylish pieces of furniture with high-quality hide covering.
Delivery:
Free.
Customer service:
Customers are primarily satisfied with service quality and politeness & competence of the store's employees.
3. Things customers Dislike
Rude employees: some reviews mention unacceptable, rude staff behavior.
Return and repair issues: Sometimes, the store's employees refused to fix the sold item's defects.
Quality of goods: (one of the examples of Natuzzi's customer complaints online is presented below):
"I was lucky that the faulty arm leather was replaced when the corners collapsed within the first few months, but the new leather rippled immediately, and they say it's right."
4. Number of Resolved Issues: 0
5. Responsiveness of the Support
Natuzzi takes customer reviews on the review website into account and frequently responds, either simply acknowledging a customer's effort in formulating a review or trying to resolve a certain customer service issue.
Opulent Items
Opulent items the online store has its showroom in Los Angeles and provides quite a wide assortment of textile and leather sofa furniture: sofas, ottomans, and chairs. Upholstery is either a high-quality fabric or 100% natural Italian skin. The design of all the featured items is quite concise and universal to fit practically any interior type.
Note that this store allows you to personally choose an upholstery palette out of several options provided on the website. The store supports purchases on the installment plan and offers free delivery for California and Nevada states. Contact phone and fax numbers are provided on the website.
Now then, this store's main pros and cons, as indicated in users' reviews.
1. Rating
2,3 points out of 5.
2. Things Customers Like
Assortment: luxuriously designed soft furniture with a wide variety of upholsteries.
Delivery: free for the states of Nevada and California.
Customer service: in the case of incorrect carrying out of an order, customers get timely, helpful responses and 100% cashback.
3. Things Customers Dislike
Incorrect carrying out of orders: some customers complained about improper order management by the store.
Delivery issues: certain customers never received their orders.
Quality of goods: there were occasions of damaged pieces' delivery.
4. Number of Resolved Issues: 2
An Opulent Items customer had ordered a lounge sofa and a white-sided table but received items with the wrong parameters instead.
"I ordered a right-side lounge sofa. I received a left-side lounge sofa. It does not work with my living space and blocks my patio door … I also ordered a white-sided table; I received a black-sided table."
The items with the alternative features were delivered. Fortunately, the store's owner took the matter into his own hands and resolved the situation personally by phone to the customer's satisfaction:
"I thank Mr. Gonzalez for resolving this issue. He stood behind his word."
5. Responsiveness of the Support
Opulent items customer support gladly helps unsatisfied customers resolve issues and acknowledge most reviews by responding to them.
Summarizing the best furniture retailers ranked by users list, we can say that having analyzed customers' honest reviews of the stores mentioned above, we collected info on the most highly-rated ones.
Our primary purpose was to provide you with an unprejudiced, objective look at the highly-rated furniture stores based on company criteria given by the consumers and the things they liked and disliked in a business. We eagerly hope that this article will help you avoid any furniture ordering issues whatsoever and you'll know where to spend your hard-earned money best.
*A company's rating on PissedConsumer.com is calculated using a mathematical algorithm that evaluates the profile information. The algorithm parameters are the user's rating, the number of resolved issues, company responses, etc. The algorithm is subject to change in the future.