San Francisco is a city where you may spend a lifetime doing photography and won't get bored here. You are going to love the city! There is a long list of favorite San Francisco photo spots that you may like to go back to again and again. These are our top 15 picks for Instagrammable Places in San Francisco.
Explore something new each time you visit there! Whether you are a professional travel photographer hoping to take that perfect photo of the Golden Gate Bridge or just a tourist who loves to take pictures and looking for some exciting new Instagram feeds, San Francisco is for you! Buckle up. SF is a small city in the U.S. Each neighborhood seems different, adorable, and scenic. You also need not worry about applying any filter to these San Francisco's picture-perfect locations. Everywhere around the city, there are ideal photo opportunities that will fill your Instagram feed with spectacular city landmarks, culture, murals, nature, and more.
Before exploring the best photography locations for your Insta, be stress-free by handing over your luggage by us at Vertoe! Safeguarding customer's luggage is our utmost priority. We deal for hours, weeks, or days.
Vertoe, SFO luggage storage is the most reliable place to keep aside your luggage, and calmly begin with your experience of exploring and enjoying by bursting your Instagram feeds!
Below mentioned is the list of some of the most famous Instagrammable places in San Francisco:
Japantown-
This location had a plethora of ethnic shops and restaurants, comprising what is Japantown today! For the foodies of Instagram, a unique and colorful soft serve can be found all over Japantown to make your Instagram stories live. Your pictures will feature a rainbow of pieces from Japanese culture and other fabulous sights.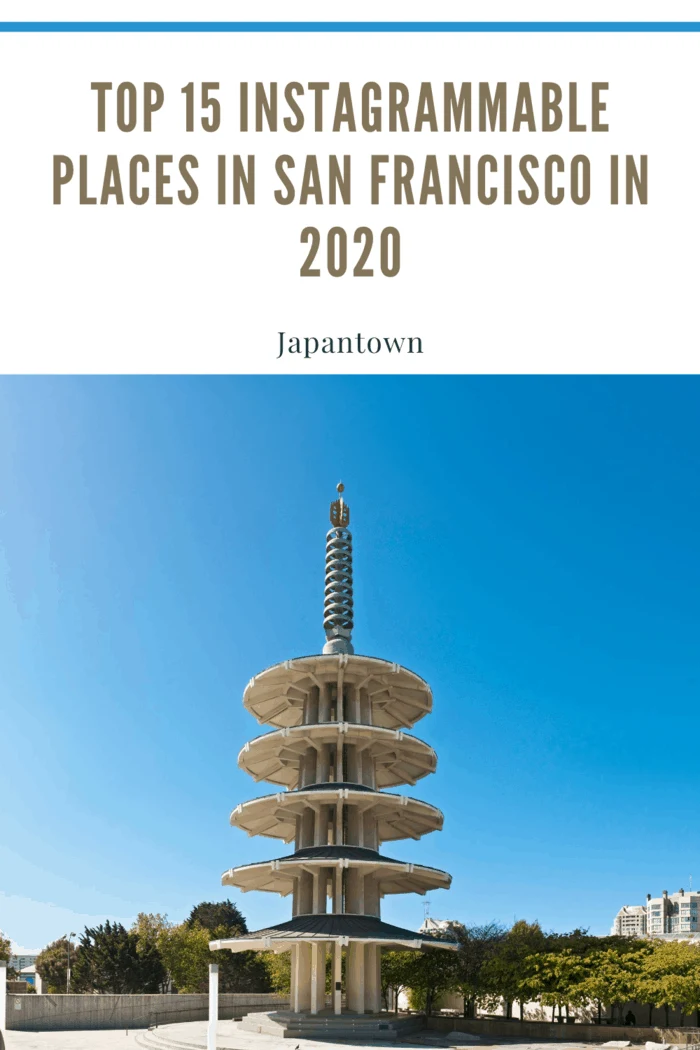 Sutro Baths-
It used to be a gigantic indoor swimming hole in the world, which is now a mysterious ruin. Perhaps, Sutro Baths are one of the most Instagram-worthy parts of all SF. We must recommend this place, as here these saltwater pools make for the best photoshoots. And, while you're at the Sutro Baths, look to your left for the engaging forest-enclosed Land's End seaside trail. This hidden gem offers majestic cliffside views of the GG Bridge to the other side of the ocean.
Dragon's Gate, Chinatown-
Chinatown is arguably the most prime Instagram district in SF. The largest and the oldest Chinatown in North America welcomes you with the awe-inspiring Dragon's Gate. With swinging lanterns, Bruce Lee paintings, the famous Dragon Gate, and so much more to explore. There is a lot to upload new feeds on Instagram! We recommend a complete walking tour to click your favorite ideal shot. This landmark attracts many tourists, and also locals. The pagoda-topped gate attributes eye-catching fish and dragon sculptures with two huge traditional foo dogs, or guardian lions, on either side of the entrance. This history of an ancient culture will bring beauty to anyone's Instagram feed.
City Hall-
You must be thinking, would a City Hall make the greatest of the Instagram picture? No, but let us re-think. Being rebuilt after the destruction, it is another site that no longer seems like a City Hall, and will make the most excellent Instagram picture. In this era, the City Hall is the image of grandeur and majesty of SF's. Luckily enough, here you may be able to catch an open wedding taking place, leading to more unique photo-ops.
Painted Ladies-
It is an outright necessity for San Francisco Instagram photos. Beginning from Steiner Street, across from Alamo Square, these iconic Painted Ladies offer a prompting row of Queen Anne homes. Constructed during the Gold Rush, these colorful and vibrant painted houses meant to flaunt the city's wealth. These are prominent picture-perfect locations in San Francisco.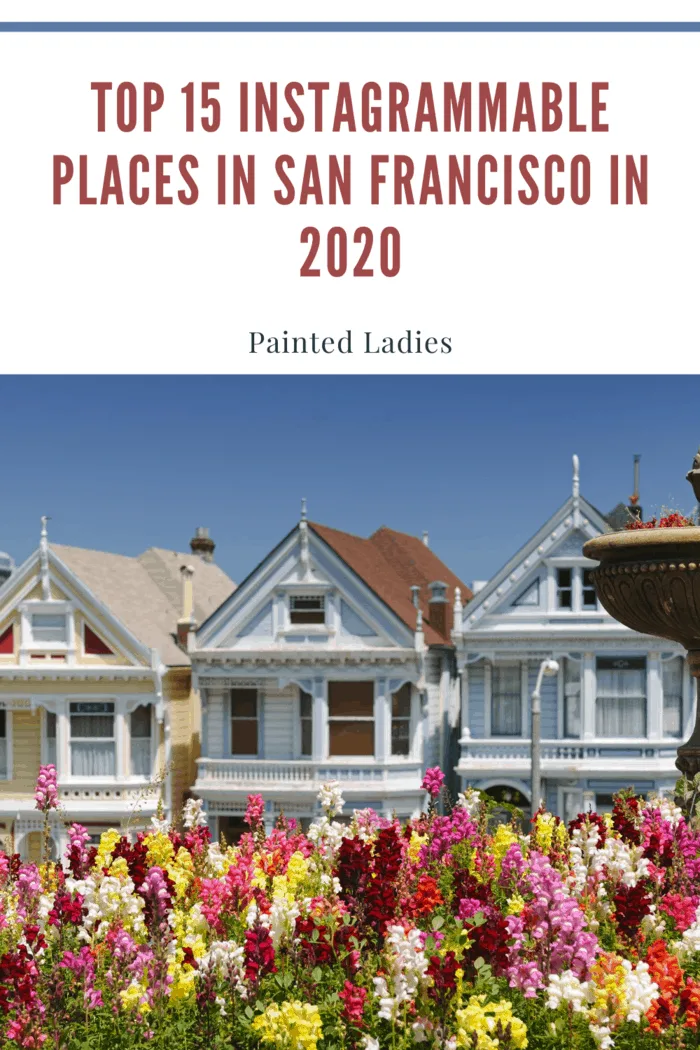 AT&T Park-
It is home to the San Francisco's enormous baseball team. It is a perfect place for sports admirers and San Francisco lovers alike. Behind-the-scene tours of the park can also be booked, which offers excellent backdrops for your insta-photos! And, if you aren't a baseball fan but you still want pictures of the great AT&T Park, you may go for lots of other events happening there like concerts or even marathons that can be joined and attended to fit according to one's interest.
Union Square-
It is a centrally located plaza having countless chances to add to your Instagram feed. In the entire city, Union Square has some best shopping, dining, entertaining and amusing options. You may stroll around Union Square's corners and find the iconic painted hearts, one of the best Instagrammed locations.
Lombard Street-
Another iconic landmark of San Francisco is Lombard Street. This crazy-twisty street fascinates people all around the world. Drive it, roam it, or point a specific spot on your camera and start shooting. Lombard Street is a spectacular delicately crooked marvel.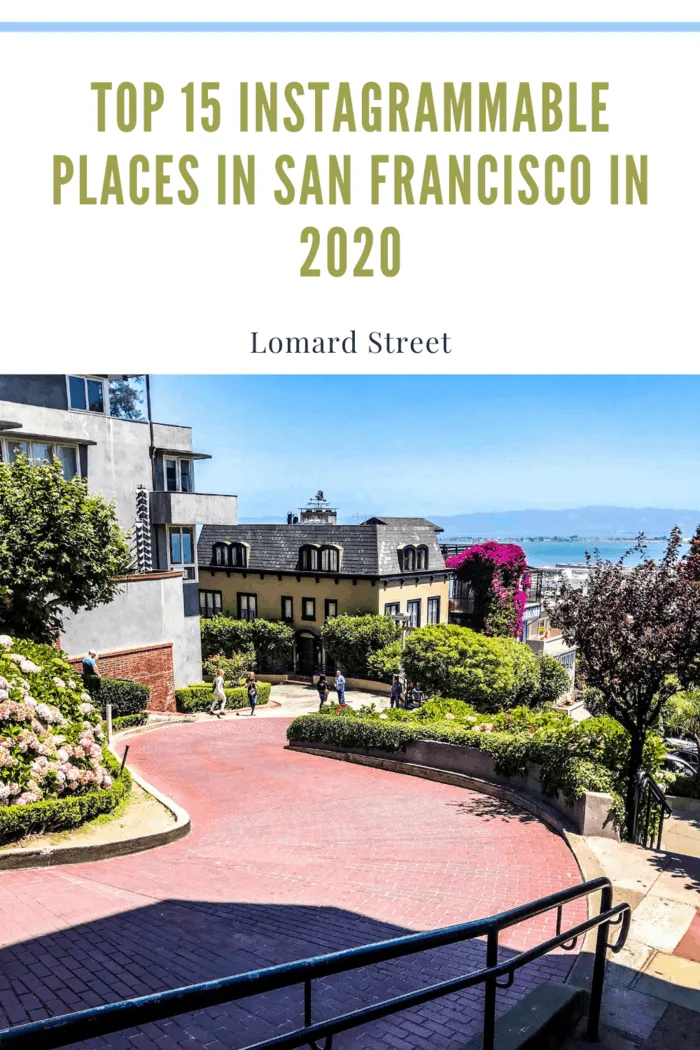 Alcatraz Island-
Penitentiary previously housed some of the most dangerous criminals, is an excellent place for history buffs. Take a tour of Alcatraz Island and the prison to capture the dark and mysterious beauty of the island. On the West Coast, you'll get a chance to take photographs of the first lighthouse and US-built fort. Even the ferry-boat that brings you to and from the island has up with gorgeous bay views and pictures.
Pier 39-
Being one of the most touristy destinations in San Francisco, Pier 39 concludes everything from bay views, stores, dining, and even an aquarium. Walkout to the end of the pier to catch masses of sea lions sprawling and lazing in the sun. Here, the sea lions give one of the most Instagrammed sights in the city. Yet there's ample of things to explore and take pictures all around for everyone's feed.
Golden Gate Bridge–
There's no way to complete a visit to San Francisco without an Instagrammed feed of the Golden Gate Bridge. The most well-known attraction of the city, the Golden Gate, gives you amazing photographs. Take pictures of the bridge from afar, up close, or while strolling the pedestrian trail for your Instagram feed. No matter what artistic mode of a snapshot, it is an enthralling staple.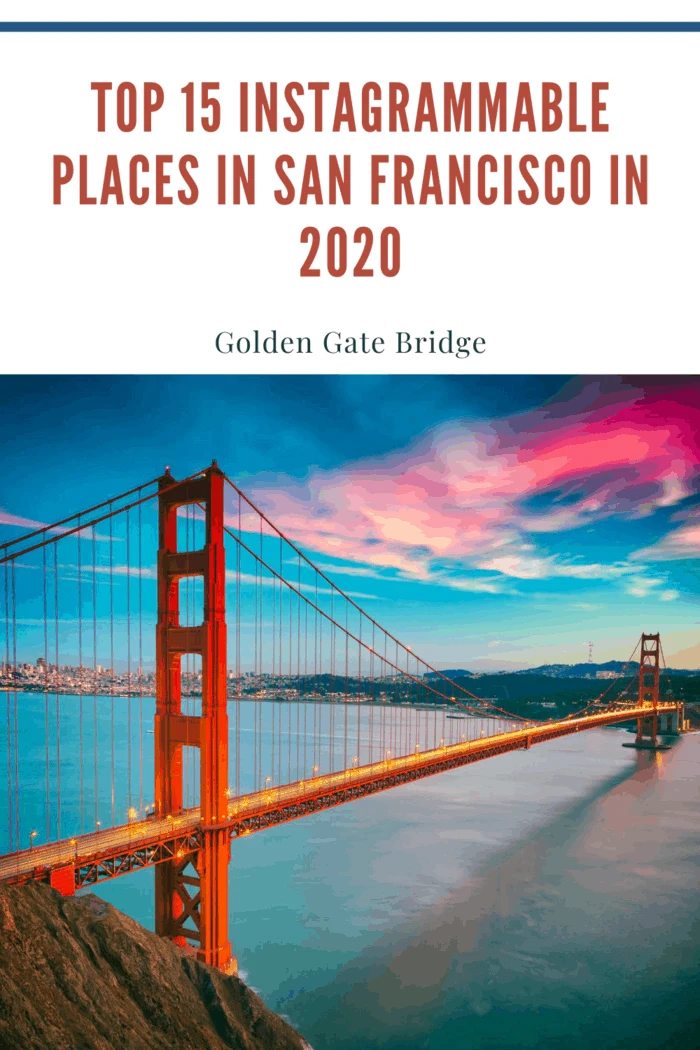 Fisherman's Wharf-
located near Pier 39 and another fascinating tourist destination, Fisherman's Wharf is the place to endeavor colorfully bold imagery creating a perfect Instagram backdrop and photo library.
San Francisco Museum of Modern Art-
The Instagram feed of yours will burst with all the pictures of this San Francisco Museum of Modern Art, also called SFMOMA or MOMA. It consists entirely of 20th-century art, designs, paintings, sculptures, photography, and more. The part of the SFMOMA has even free entry open to the public, making it painless to get those unforgettable memorable pictures.
Ferry Building-
This place is not only where the ferry boats docks and boards; it's also a bustled marketplace. The structure itself furnishes an impressive clock tower that's been around since the original construction of the building. And if your Instagram wants to feature a pure and genuine, cocky market, the Ferry Building is the best place to visit.
The Melt-
One of the most beloved and Instagram-worthy eateries in San Francisco would be none other than The Melt. Cheese lovers flock here to eat delicious yummy grilled cheeses and take photos of their food experience to share with the rest of the hungry Instagram foodie world.
Explore these fantastic and not to miss locations for your next Instagram feeds!