Easter is full of traditions.
From egg hunts to baskets full of candy, Easter is never short of bright colors, sugar, and fun.
Easter outfits, egg hunts, and baskets are great Easter traditions.
Here are adorable toddler easter outfits perfect for an egg hunt.
One tradition that has been around for many years, but maybe isn't always talked about as much is dressing up your little ones for Easter Sunday.
From fancy frocks for church to casual pants for an egg hunt, we've got you covered!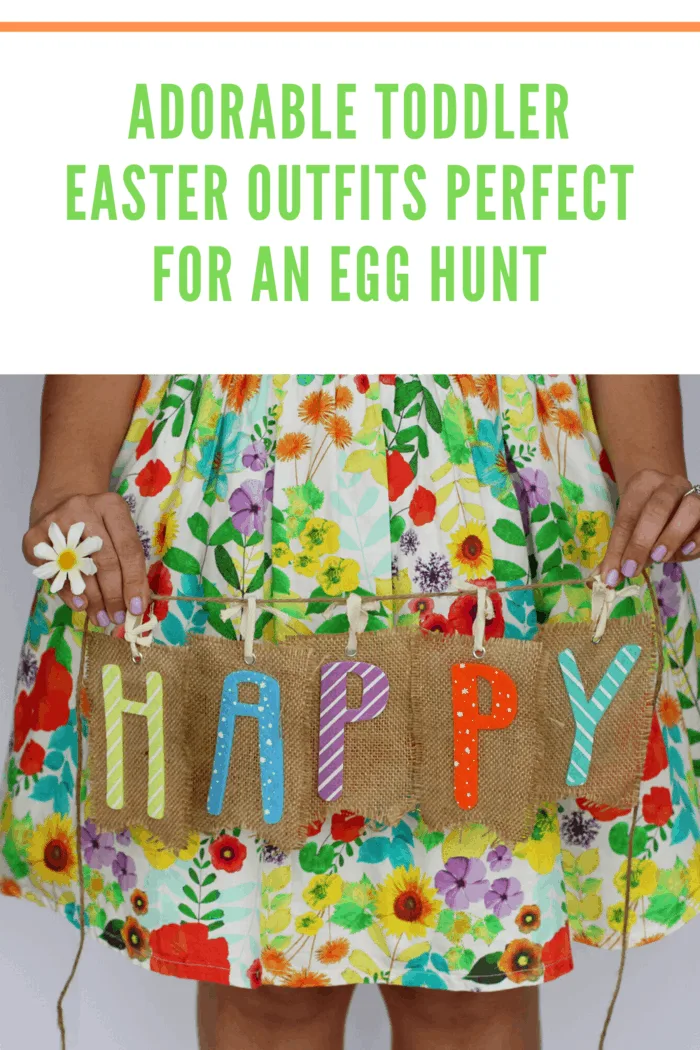 Twirl Dress
The first thing everyone thinks of when they think of Easter outfits is a twirl dress.
Dress your little princess up to impress for church, pictures, or an egg hunt at Grandma and Grandpas.
She'll love twirling around and watching her beautiful new dress move with her.
You can never ever go wrong with a twirl dress as an adorable toddler Easter Outfit for your little princess!
An Easter Suit
Sometimes little boys are overlooked at Easter when it comes to dressing up.
So, if you want your little man dressed to impress, consider getting him his own little suit.
A pair of nice pants, a dress shirt, and maybe even a vest and matching tie will have him spiffed up and ready to win hearts this Easter.
Matching Ties
Speaking of ties, why not match your little man's tie to his sister's dress, dad's tie, or even your dress!
For cute, matching ties in a pinch, you can always go to stores like Tie One On.
They are often found in malls, and they have ties for guys of every size.
So, you can pick ties up even a day before Easter, if needed.
If you've got a little more time, and you're looking for something more personalized, you can order ties through websites like Boon Ties.
As a fun touch, Boon Ties will even let you order hair bows that match the ties you are ordering!
Both Tie One On and Boon Ties are great options and will make your family match for pictures and fun.
Easter Leggings
Dresses, suits, and ties might sound great, but what if your family gets messy during egg hunts outside, or you just simply want to change your little ones into something more casual for the big egg hunt?
Consider getting you kiddos some spring-themed leggings and a cute matching basic top.
Most stores like Target, Walmart if Old Navy have great basic tops for boys and girls.
Basics are great because they make an outfit look less busy, and you can still use them after Easter with other outfits.
Easter Joggers
Not all little boys like to rock leggings.
So, consider custom ordering him a pair of Easter joggers!
You can order in any size from babies up to kids sizes, and you can pick from a huge database of fabrics.
So, there's something for everyone.
Don't stress too much about outfits because they will come together!
Just get ready to enjoy your egg hunt and spring festivities.
Don't forget to take lots of pictures and make some great memories!