If you are thinking about starting your own blog, you need to know the right things to do to make it successful.
Thousands of people start blogs, but very few of them are actually successful.
Here are some tips that will come in handy if you want to create a thriving blog: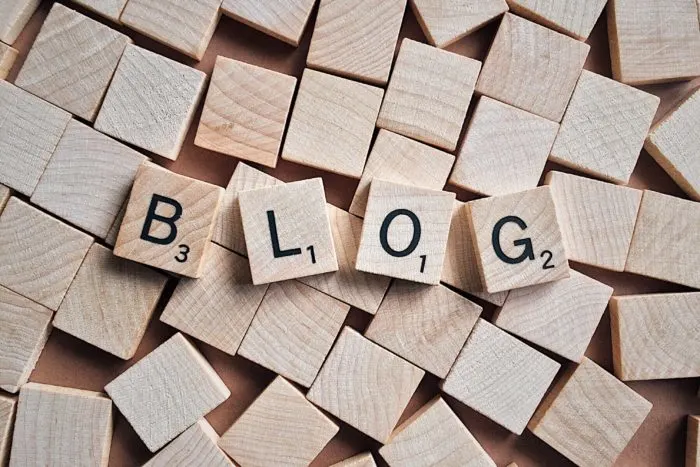 Find a Good Blog and Domain Name
A domain name refers to what people type into an address bar.
Here are some tips for choosing a good domain name:
Find a niche – about what do you want to write?
When you find your niche topic, coming up with a blog and domain name will be a walk in the park.
For example, Sue Dunlevie knew she wanted to help people make money blogging so she named her blog appropriately: SuccessfulBlogging.
Brainstorm some names – once you know the focus area of your blog, you should take some time to brainstorm a good name.
However, you should check to see if the domain names are already in use by typing them into the address bar.
Get Web Hosting and Find a Theme
Once you get your own domain name, you should think about how you will register it online.
You can get a web host that will give you space for storing your images, blog posts, and files.
The most popular web hosting services include Problogger and WordPress.
You also need to find a good theme for your website.
Create Good Content
Once you are done creating the technical stuff, you should ask yourself what people want from a website.
If you have a humor website, people will expect to see funny comic strips and videos.
The content of your website will vary depending on what your niche is.
If you want to create value no matter what your blog is about, you should create a podcast about your interests another guide here.
When you do this, you will be able to create better content over time and keep your readership interested.
Moreover, you will not get tired or bored before your blog starts taking off.
Find Powerful Topics
When choosing a topic for your blog, you should make sure that it is not only interesting to you but also to other people.
Here are some tactics that will help you to choose a topic:
What do people ask about?
You should choose a topic that answers the questions that people are always asking you.
If many people have asked you the same question, it is likely that many others want answers to the same question.
Share solutions
People, are usually similar in many ways.
Sharing what helped you to overcome your biggest challenge in life will help others to overcome the same issue.
This means that people will turn to your blog when they want answers to specific questions.
Be Hardworking
Instead of doing what other bloggers are doing, you should go the extra mile and write longer blog posts or record more in-depth videos.
People are looking for in-depth posts that can actually help them, not surface-deep posts that barely scratch the surface.
If you want your blog to be a success, you should do what other people are not willing to do and work harder.
Advertise Your Website
Once you have some posts on your website, you need to start figuring out how you will gain readership.
How can you spread the word and build an audience?
If you are lucky, you can get a social media influencer to give you a few mentions and put your blog on the map.
The other way to let people know about your blog is by writing guest posts on other blogs.
You can do that by:
Making contact –
if you contact other people in your niche, you can get a few of them to agree to guest posts, and you will do the same for them in return.
Write something that fits the guest site's categories –
you should write a guest post that respects the wishes of the wishes of the website to which you are posting it.
Make sure that you choose a topic that is a good match for the blog's audience.
Make it easy –
you should make sure that you proofread and edit the guest post before sending it.
The owner of the blog should be able to cut and paste it without editing it for you.
Go the extra mile –
if there is no word limit, you need to write an in-depth post that will help someone else.
Doing so will make the person you are doing the guest post for happy, and he or she will let you write another post.
Moreover, a well-written guest post will get mentions on social media and rank highly on search engines.
Start a Newsletter
You need to start an email list early enough.
The benefits of starting an email newsletter include:
Increased engagement –
you will get more feedback and comments from your readers when you send them a newsletter.
Shares and blog readers increase –
when you publish a new blog post, you should let your subscribers know by sending a newsletter.
If they like your new post, they will share it with their friends, and this increases your readership.
Sales increase –
if you have a special offer or new product that you are selling, you should send an email to double your sale rate.
Most of the sales that bloggers make come from sending out newsletters.
Engage with Readers on Social Media
You need to interact with your readers to make them feel special and appreciated.
You can start by setting up profiles for your blog on the biggest social media platforms: Instagram, Twitter, and LinkedIn.
If you do not have time to juggle between different profiles, you should stick with one platform and focus on it – doing so might mean bigger returns for you.
If you still need help in starting your own blog, you should read helpful posts such as GoStartABlog's guide to creating a blog.
When creating a blog, you need all the help that you can get to make it a success, so be sure to read tips from already successful bloggers.