Being a young mother is challenging enough, and once you add personal appearance to the mix, it's understandable why so many moms tend to forego their looks in favor of their kids' wellbeing.
But, it doesn't have to be like that all the time. Everyone deserves to look good and feel confident, especially young mothers. In case you think it's impossible, then you simply haven't developed a beauty routine yet. It's important to find something that won't be that time-consuming, so you'll have time to stick to it. So, for that reason, here are some tips that will help you establish your perfect makeup routine that will fit your busy mom lifestyle.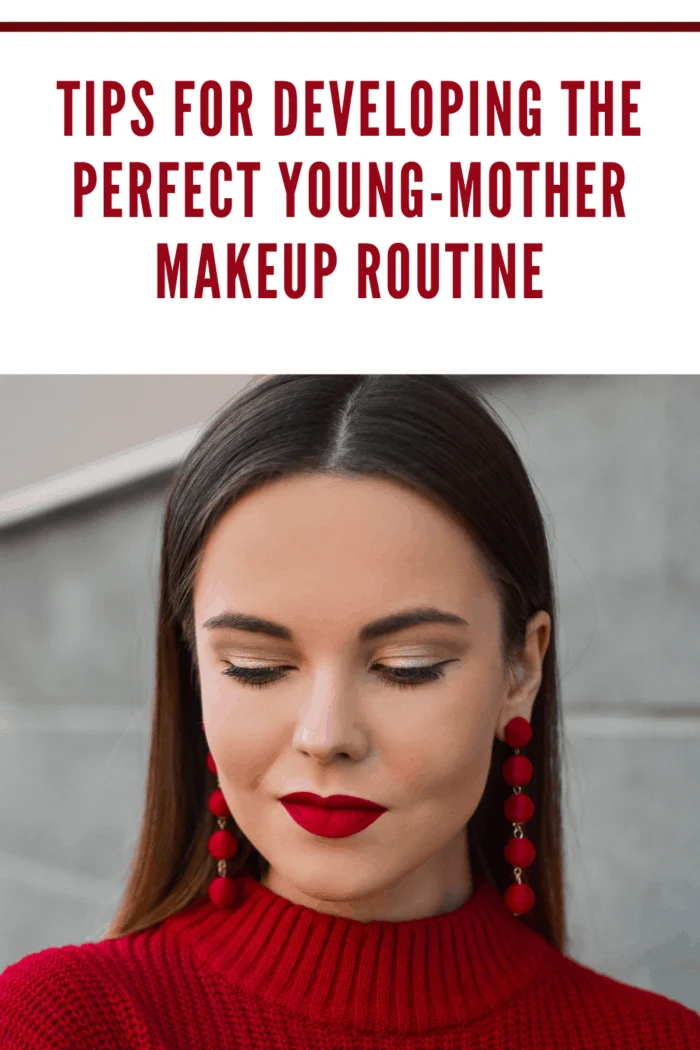 1. Determine the importance of makeup in your life
Watching beauty influencers apply layers of makeup can be both inspiring and demotivating, so rather than collecting makeup you'll never use, make sure to actually determine the importance makeup plays in your life. That way, you'll know which products to buy, which will help you build a routine that will work for you at all times.
2. Start with the basics
The easiest way to develop your routine is to start with the basic makeup products. Many makeup gurus claim that eye-shadow should be applied first, but if you have a toddler, then you know how difficult it is to do something in one go without having to check up on your kid. Therefore, starting with the foundation is a great tip, especially if you have skin issues that need to be covered. So, use a primer first, and then move to the foundation. Optionally, you can also use a shimmer and an eye-shadow.
3. If you lack time, focus on a no-makeup look
This tip is great for all busy mothers, so if you seriously lack time, then feel free to go for this one. No makeup look might require some practicing, but once you master it, you will never look back. Using nude colors is a perfect place to start, and luckily, many clean makeup brands have them in a regular part of their collections. This is a great option for young moms, reinforcing the belief that makeup application should be easy, effortless, and enjoyable.
4. Stay away from hoarding products
This should go without saying, but we live in a culture that values consumption, especially for products that elevate appearance. That makes it easy to hoard products in the hope you'll use them one day. If you're a mom, that might seem like a practical idea, but it's actually everything but. When you're juggling multiple tasks and chores, the last thing you need is cluttered space with various products that you don't really use. Therefore, make sure to get rid of all the makeup that's been expired or out of use, and feel free to start a new.
5. Don't be afraid to use multipurpose products
As mentioned above, hoarding beauty products won't do you any favors, so the great alternative is to use multipurpose products, even if they weren't explicitly designed that way. For example, using lipstick as a blush or a shimmery eyeshadow as a highlighter can save you a lot of money and simplify your routine, which is an amazing option for all busy moms out there who don't have time to experiment with makeup.
Conclusion
There is no single correct way to build a routine as a young mother because each woman is unique with different priorities and values. Therefore, before you start your routine, make sure to find what feels good and natural to you. That will help you build a makeup routine that will be easy to achieve even on your busiest days.