This post is sponsored by Therabis™ and the BlogPaws® Pet Influencer Network™. I am being compensated for helping share information about Therabis – Hemp wellness products to help your dog with itching, anxiety and joint mobility. Mommy's Memorandum only shares information we feel is relevant to our readers. Therabis is not responsible for the content of this article.
This is a sponsored conversation written by me on behalf of Therabis™. The opinions and text are all mine.
For a little more than a month our rescue dog, Jeb has been using hemp-based CBD (cannabinoid) supplements. Jeb is using Therabis Calm and Quiet; the brand offers three different formulas to support different health needs, which also includes Up and Moving and Stop the Itch.
The first day Jeb became ours he was a rodeo. He obviously has a past filled with abuse and had come to terms with humans were not his friends.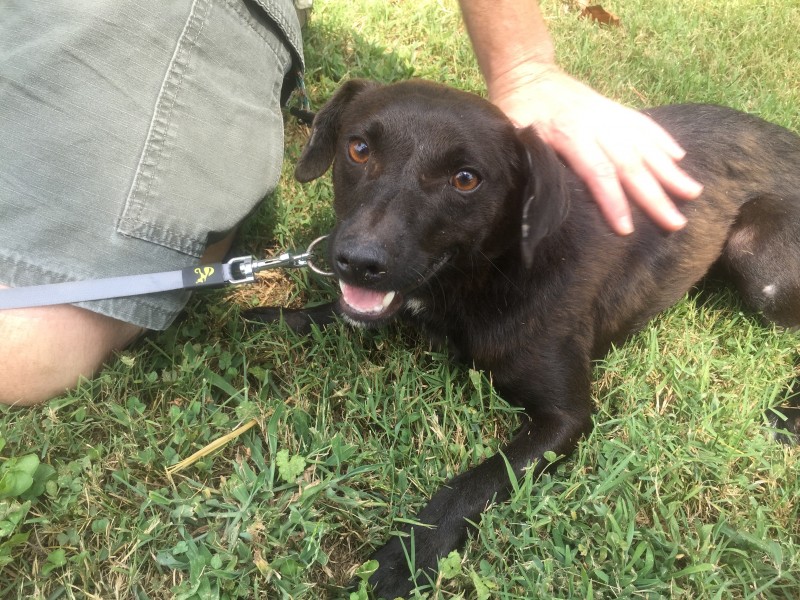 He's made a lot of progress, but even a year later, we knew he was still broken.
As the sun set, the night became his enemy. It changed him. He slept with his eyes open. He seemed to forget who we were and would growl at us. Move too quickly, and he'd bolt like a rocket on its side.
The daytime had issues too. If you wore gloves, he's attacking your hands. If you pulled your hands up in your sleeves, he'd attack. If you invited him to run and started a slow jog, he'd attack. The attack was somewhat playful, but if we weren't cautious, there was plenty of room for it to go wrong.
He's been taking the Therabis Calm and Quiet for about 42 days now. It wasn't an instant thing. We had to stay consistent.
We simply sprinkle the pre-portioned package on his food. It must not taste bad because he ate a piece of bread with it rolled inside one night when I forgot to add it to his dinner, and then licked the powder that fell out.
We did just fine on the fourth of July. In fact, Bailey Mae required constant attention. Jeb was content just sitting next to me as the firecrackers went off through the night.
But what I really want to share with you is how Therabis has made it possible for Jeb to get out and enjoy life.
Let's start with Jeb's absolute favorite thing. Walks.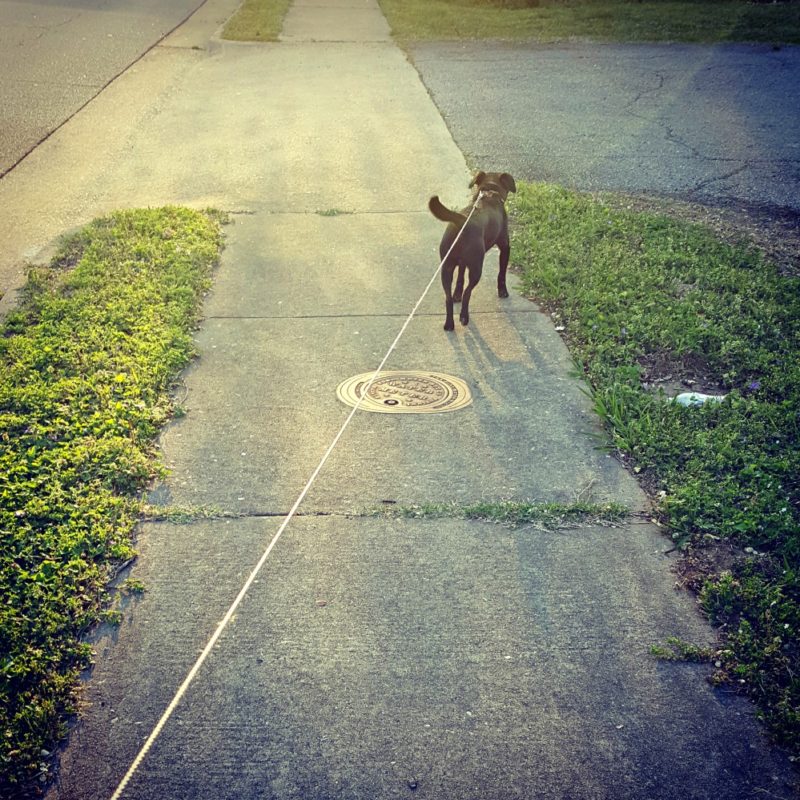 If you have followed a long, you know that Jeb bolts if the leash drops. He is like a locomotive out of control. We have come back from Doswell (4 hours from us) because of a pet sitter, who dropped the leash and Jeb took off.
Last week, my husband was away, and Jeb and Bailey Mae were my responsibility. I came home from work, leashed both dogs, and we headed out for our long walk.
Bailey Mae was being feisty and kept wrapping me up in her leash. In a split second, she had wrapped my legs and took off, pulling me to the ground. I hit hard and let go of the leash.
Well, this night just became forever…was all I could think as I heard the hard plastic smack on the asphalt. Out of the corner of my eye, I saw Jeb lurch forward. I quietly said, "Jeb, come here."
That was all it took. Jeb came right to me. Laid down next to me as I untangled my legs.
Therabis also makes treats that Jeb loves.
A few nights later, the three of us headed out for our final walk of the evening.
As we came around the bend of our neighborhood, Bailey Mae and Jeb were playing tag.
I sort of jogged behind them. Jeb stopped, looked at me and then started playfully running.
I ran right behind him, and he did not once try and attack me. He just ran and pranced and played with Bailey Mae.
Jeb actually listens. He hears what we are telling him.
If my husband tells him it's time for bed, Jeb will go and lay down in his bed.
He used to wake us up barking and howling telling us he needed to go outside.
Now, he cuddles us, nudges us with his nose and only howls if he thinks we are dilly-dallying with our shoes!
Jeb curls up on the couch next to us when we read at night as a family.
He sits next to the kiddos and watches television with them (he seriously, watches the television).
One of his biggest milestones is that Jeb can now be covered with a blanket.
Before Therabis, if you lifted a blanket, Jeb was gone.
Now, he just curls up and snuggles in.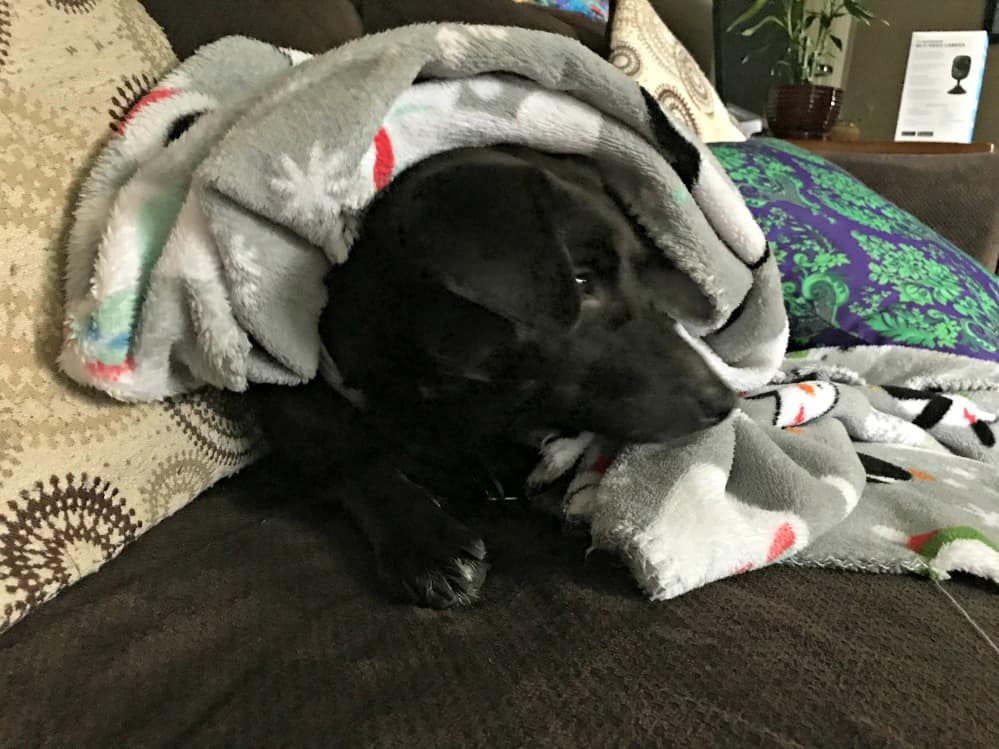 His anxiety was holding him back.
I used to tell my husband that Jeb would watch Bailey Mae and long to give and receive love like her.
He just couldn't.
He had so much anxiety he was in constant fight or flight mode.
Therabis has given Jeb a life.
It has calmed his soul.
This is not to say it makes him sluggish, or tired. It doesn't.
He has so much energy.
He's so playful and silly!
Experience how Therabis can bring much-needed relief to your dog.