Being pregnant is exciting, exhilarating, and exhausting all at once. But being pregnant and carrying the title RN is doubly exhausting, yet still very exciting. Nurses spend hours on their feet tending to patients and engaging in physical work, which can even be strenuous for those who are not pregnant.
Working as a nurse while sporting maternity scrubs is safe for most normal pregnancies, but by utilizing the tips below, you will make this period all that more manageable. Of course, always check with your doctor to see if there is anything you should avoid doing.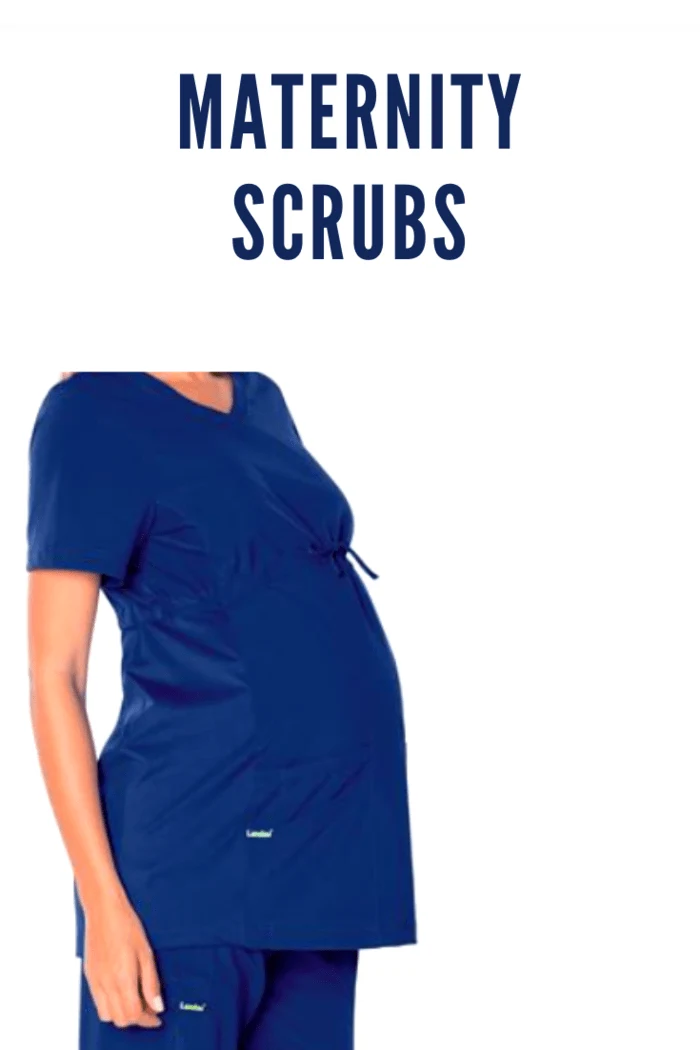 Communicate
It's important to inform your superiors early in your pregnancy that you are expecting so they know what to expect from you. Being upfront and communicating clearly will save you from discomfort and aggravation later. You can then discuss schedule changes and responsibility shifts to help make things easier for you. It's also a good idea to share the good news with your co-workers since you may have to turn to them to pitch in and help you with the more physical jobs.
Schedule
One of the most challenging aspects of a nurse's job is the long hours. Working a long shift while pregnant can be difficult, so looking into shortening your shift should be one of the first things you do. Although not all workplaces allow it, do your research and see if you can work 8-hour shifts more frequently instead of the traditional 12 hours.
It is also a good idea to see if you can work a shift that best fits with your sleeping patterns. If you are a night owl, go with the night shift. If nighttime finds you knocked out, and unable to move, stick with the daytime shift when your energy level is at its peak.
At a later point in your pregnancy, you may feel that being on your feet is too difficult, so take early maternity leave or cut down on your hours. The time reduction at work may affect your benefits, and taking early maternity leave may cut down your time off after birth, but it may be worth it if you feel that it is too much to work at that stage of the pregnancy.
Eating & Drinking
Nursing is one job that keeps you busy and doesn't allow for much time for snacking on the job. But now that you are eating and drinking for two, it is of utmost importance to take short breaks to keep yourself hydrated and get adequate nutrients for you and your baby.
Pregnant women need to use the bathroom more frequently, so taking bathroom breaks is of utmost importance to avoid urinary tract infections, suggests Mayo Clinic.
Scrubs & Shoes
Wearing properly fitting maternity scrubs makes all the difference between feeling uncomfortable during your long shift or breathing a bit easier. With loads of maternity scrubs on the market these days, you can even find fashionable maternity scrub tops and pants that will make you look stylish. Wearing comfortable and supportive nursing shoes and compression socks cannot be underestimated.
Embrace this exciting time period as you await the arrival of your little bundle of joy but take care of yourself properly so that you can continue to take care of others.