Like every other aspect of our lives, shopping for furniture is not the same as in years past. In the past, if you were in the market for quality contemporary furniture, you had to go to a furniture store and shop.
In furniture stores, you have a couple of choices, all with their drawbacks:
Discount stores offer a relatively small selection of lower-quality items. Typically, you only have one choice in each item (no alternative fabrics or colors), but the prices are generally very low.
Designer furniture stores offer more options with high levels of customization. In exchange for that customization, you will pay high prices. In addition to these high prices, you often have to wait a very long time for your furniture.
Designer furniture stores utilize commissioned salespeople whose primary role is increasing your total sales. A few minutes with one of these salespeople can have you buying things you had no intention of purchasing when you arrived.
There is another way to shop for furniture that could not have existed just a few years ago.
Modern contemporary furniture stores, such as ModLoft, do not have to have brick-and-mortar locations. Using the power of the internet and ecommerce, it is possible to shop, select and order your furniture from the comfort of the same home you want to decorate!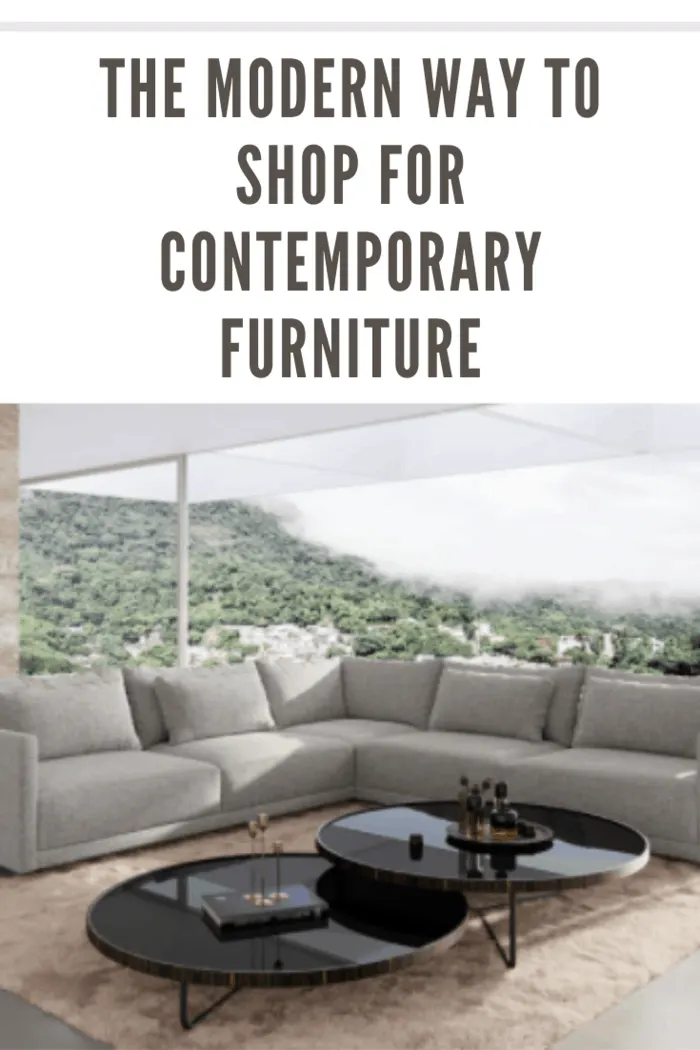 Online Shopping Gives You Choices
A quality online furniture store will give you the same choices that a brick-and-mortar store will, and usually many more. Not requiring store rental should lead to savings for the store, some of which get passed on to you. Things to expect from a great online store include:
1. Swatches
One of the main reasons not to use a discount furniture store is the flexibility you get from a designer store. Don't sacrifice that just because you are purchasing online. A good online furniture store should ship you fabric swatches of available patterns and materials so you can make sure it is a perfect match for your space.
2. Free Shipping
Shipping for furniture can easily be hundreds of dollars. If the pricing for the furniture in online stores does not account for this, you have no way of knowing how much you will end up paying. The value model of online pricing has to extend to the furniture arriving at your door.
3. Fast Shipping
In addition to shipping being free, it should be fast. No one expects custom furniture to arrive the next day, but it shouldn't take six months. Many discount furniture stores have stock available for the day of purchase. If online models hope to compete, they need to be fast enough that there is something of a level playing field.
4. Risk-Free Trials
The biggest advantage of furniture store shopping is to try out the furniture before buying it. Sitting on a sofa is really the only way to know if it is as comfortable as you imagined.
A quality online furniture store will stand behind the merchandise they sell by offering you a money-back guarantee or another method to ensure your buying quality. A money-back guarantee should allow for pickup and transit as well. It isn't really a money-back guarantee if you are out a few hundred in shipping.
In summary, shopping for modern contemporary furniture is easier than ever. Finding the furniture you want in a pattern and style perfect for your home is just a click away.