When looking to clean your upholstery, it is essential to consider buying an ideal machine that will make your work easier and clean it effectively. Properly cleaning your upholstery is good for both your home and your health.
The market is flooded by many upholstery cleaners, and sometimes, when planning on buying can be quite overwhelming. Landing at the best sofa cleaning can also be an uphill task. That is why you must conduct thorough research to ensure you buy that will satisfy your needs.
Our review will focus on some of the best upholstery cleaners of 2021 that you can buy to keep your home clean and looking good.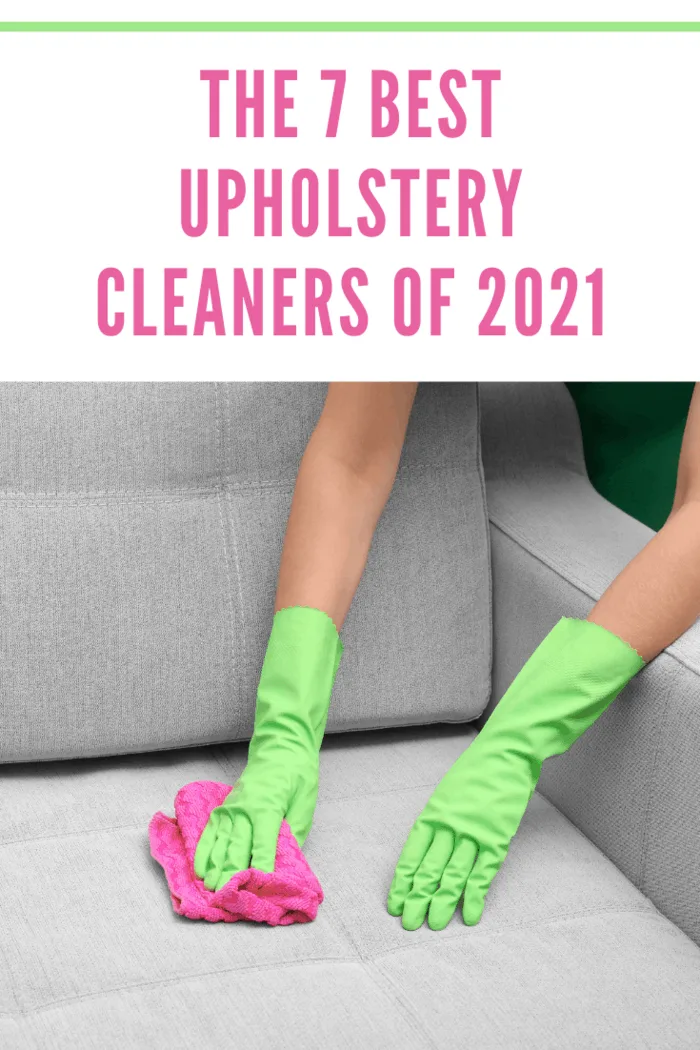 WINE AWAY Red Wine Stain Remover
Upholstery and wine stains are quite similar. The WINE AWAY Red Wine Stain Remover is an efficient tool that you can use to remove fresh stains. You can use it to remove stains from your fabrics without the need for excess rinsing or blotting.
Its design is quite efficient, which makes it portable and easier to use. Whether for sofa cleaning or using it for your fabrics, rest assured that this stain remover will get things done faster and more efficiently.
BISSEL Multi-Purpose and Portable Carpet & Upholstery Cleaner
The BISSEL multi-purpose and portable carpet & upholstery cleaner is what everyone should have in their home. The benefit of having this machine is that it's easy to use. You can use it to remove a few stains or your entire sofa. To use it, you must just fill the tank with water and one of the formulas from BISSEL.
Once you have the solution, dispense it through the nozzle and gently scrub the sofa with a brush. Always make sure to use a soft brush to avoid damaging your sofa. The machine works faster and makes your work easier.
BISSEL Professional Stain & Odor Stain Remover
If you're searching for a good stain remover, the BISSEL Professional Stain & Odor Remover is the right option. This machine can be quite beneficial if you have pets in your home. Leaving pet stains untreated can make your home smell bad, which is why you need to find the right solution.
BISSEL is a popular brand and delivers excellent products. Therefore, you can fully count on this product to do a proper job of cleaning your upholstery thoroughly. Don't let the stains from your pet make your house smelly – find the right solution.
WOOLITE INSTAclean Stain Remover
The WOOLITE INSTAclean Stain Remover comes with ingredients that can instantly clean stains. Its formula includes Hydrogen peroxide, which acts as a fabric-safe bleach that is used to fade stains from fruit juice, tomato sauce, or coffee, among others.
What's more, the stain remover works faster and is mild to fabrics. Therefore, when using the WOOLITE INSTAclean stain remover, you won't have to go through extra blotting or rinsing, which makes your work relatively easy.
SUPERLINT Best Rated Electric Sweater Shaver and Fabric Cleaner
The SUPERLINT Best Rated Electric Sweater Shaver and Fabric cleaner comes with an A/C adapter, a cord that measures 70 inches, and detailed instructions. It also includes a bonus-free cleaning brush to help you remove stains.
It is ideal for clothing, bedding, and furniture, perfectly designed to remove wool, scarves, linen, chairs, and sweater. It is a super-premium and high-quality product that is safe to use. It also comes with two power sources, a sleek matte finish design, and a comfortable grip.
BAIYA Lint Remover and Upholstery Cleaner
If you normally have to deal with pet hair in your home, the BAIYA Lint Remover and Upholstery Cleaner has the right solutions. This cleaner uses three abrasive edges and just one lint brush to remove pet hair from the surface of your fabric.
It can easily get rid of lint balls and is ideal for sweaters, blankets, jerseys, duvets, and curtains, among others. It is also environmentally friendly as it requires no batteries or electricity.
Leather Care Kit
Another best upholstery cleaner of 2021 is the Leather Care Kit. This cleaner can easily eliminate grime in grains or even remove dye from jeans. It is suitable for use in your home and doesn't require you too much force.
It comes with a buffing cloth and an applicator sponge, making cleaning work easier. This cleaner will protect them and make them shiny if you have leather sofas.
There are plenty of other upholstery cleaners, which is why it is vital to do your research to help you purchase one that will fit your needs. Make sure to try out some of the ones we've recommended in this post to see how it goes.