Divorce isn't easy to talk about, which can make telling your spouse that you want a divorce even more challenging. Divorce may be the only resort when you feel that the relationship has run its course, and you've found that you're no longer invested in making things work.
In this article, we are going to give you some tips about how to tell your husband that you want a divorce without sounding malicious or angry.
These tips will prove useful during such a vulnerable situation.
How To Tell Your Husband You Want A Divorce
Before having this conversation with your husband, ensure your inevitable divorce is what you want.
It can be damaging to state that you need a divorce and then decide later on that you'd rather work on your relationship instead.
Divorce shouldn't be taken lightly; it is a serious matter.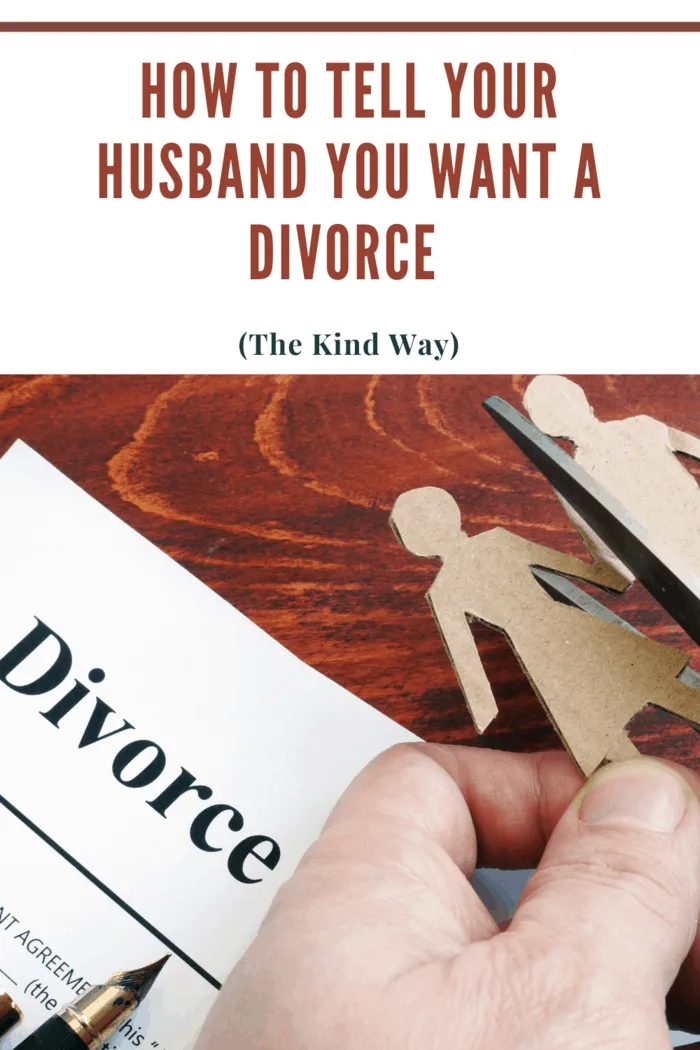 Together Choose A Good Time To Talk
Asking your spouse to talk instead of springing a conversation on them can be helpful.
It's useful because it gives them time to process what the discussion will be about.
If you spring the conversation on them, they may feel cornered and immediately become defensive.
Besides, in a situation such as this, if your spouse is taken aback by the conversation, it could make having the conversation involved because they aren't able to think things through first.
Don't Play The Blame Game
When you talk about getting a divorce, it can be easy for both parties to begin blaming each other for the failure of their relationship.
However, when discussing getting a divorce instead of focusing on what your spouse has done, focus on the things you feel and why you've come to this conclusion.
Get Ready For All Of The Emotions
Before you begin your conversation about getting a divorce, we recommend that you prepare for the wave of emotions that are about to take place.
If you aren't prepared, you may react to your feelings without thinking or shutting down completely.
It is usual for your spouse to express anger, shock, and at times disbelief to your want for a divorce.
They need to be able to express these emotions for you all to achieve a productive conversation.
Stay Calm
A huge part of being able to deal with the wave of emotions that your spouse will express is staying calm.
It is essential that you keep a level head and don't allow your own feelings to overwhelm you a cause an argument that taints the conversation.
It is also beneficial throughout the process of divorce because, in some cases, divorce can get ugly when people don't know how to remain calm.
In chaotic situations, couples may require divorce mediation.
Are You Ready?
When it comes to how to tell your husband you want to divorce, it's about doing so in a calm manner.
It is also essential to know what you want to discuss and focus on why you are requesting the divorce versus blaming your spouse.
If you'd like to read more informative content like this, check out some of our other articles.