I received a Style RX in exchange for this blog post. All opinions are my own.
While I am not on any medications, I do take supplements every day. There are days where so many things are happening, that I can't remember if I have taken my vitamins–and did I remember my lunch supplement? The Style RX by Inspired by Dawn offers stylish, unique, and practical solutions for anyone who takes medication or supplements daily.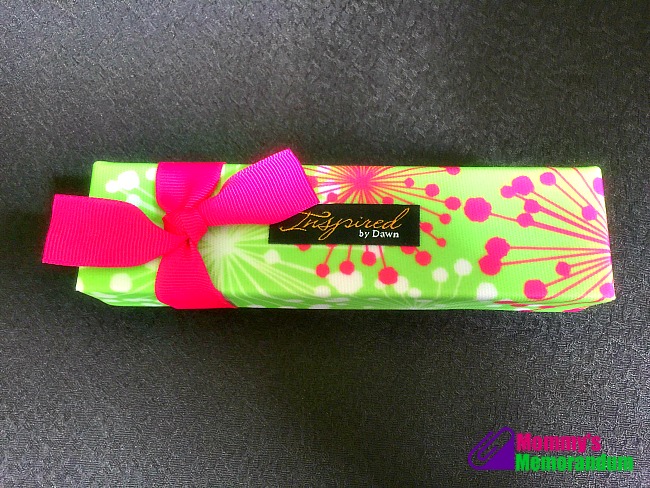 The Style Rx pill-box case combines vibrant patterns with a luxe, quality pill case. It's more than just a pretty box. It keeps my supplements organized and me looking stylish wherever I am!
I find the Style RX to be feminine. I love the tapestry-covered pill case. It adds some beauty to the ordinary. I received the "Inspiration" Style RX. It's lime green and hot pink are the
perfect combination
.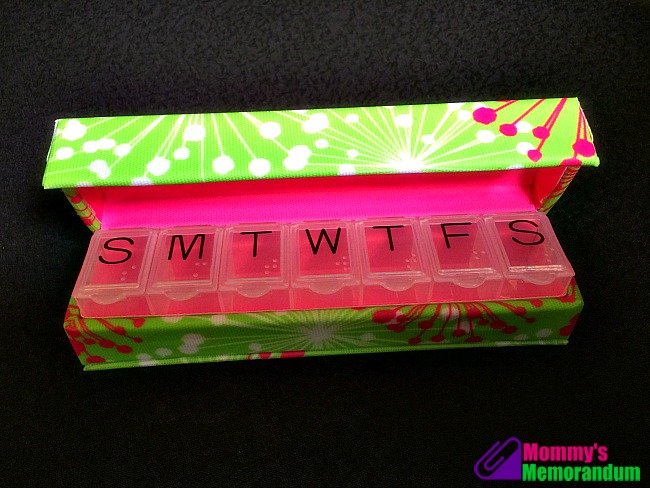 The Style RX came to be thanks to a mom, who realized when she was pregnant, that she struggled to take her daily prenatal vitamins. Her name is Dawn Gibel and her solution is the Style RX.
She, like me, tried the Ziploc baggie approach–mine were getting eaten by the washing machine. The Style RX is the perfect size to place in my purse, keep on my desk, or leave on the vanity.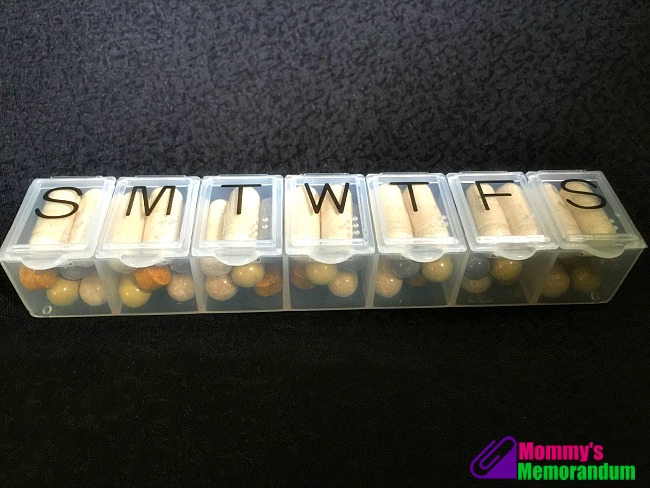 The Style RX offers a magnetic closure to keep the medication secure inside. The pill-box is removable so you can wash it and it is interchangeable. The lower interior lip allows easy-open access of pill-box lids.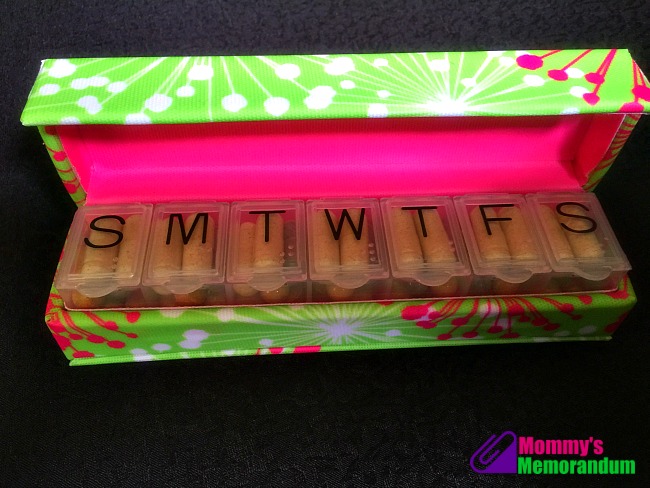 The pill-box itself is roomy. Each box (one for each day of the week) holds six fish oil tablets and 20 ibuprofen tablets per day. The Style RX measures approximately 6.25-inches x 1.75-inches x 1.25-inches.
Each Style RX costs $34 and is available in two unique designed patterns printed on cotton canvas.