Sharing is caring!
We received the Original Buddha Board in exchange for this post. All opinions and our love for creative expression remain our own.
Buddha Board gives you a blank canvas to turn those feelings into art.
Stress finds us.
There are days we just need to let it go and moments when we could use a tool to diffuse anger and lift up sadness.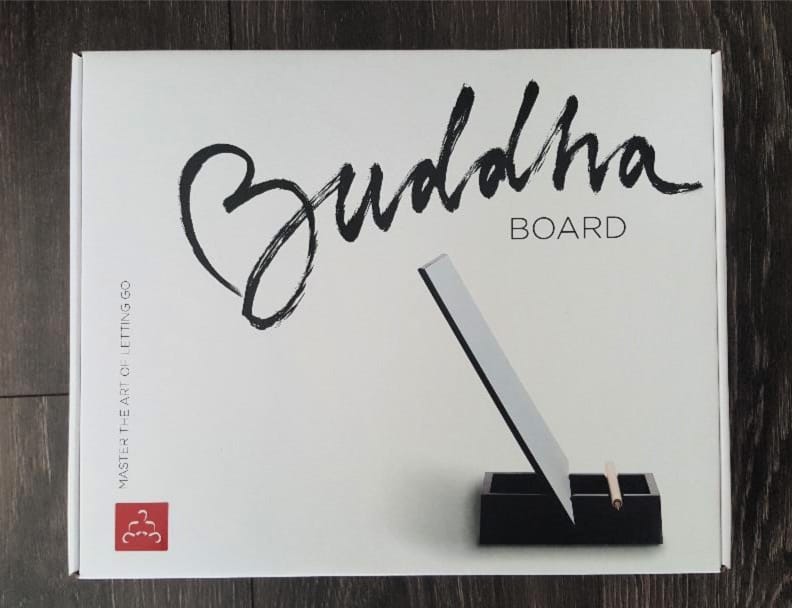 Our Buddah Board review was a great way to let stress out and joy in.
It's a simple concept.
You dip the brush's bristles into the water and paint whatever you want on the Buddha Board.
The drawing isn't permanent, in fact, after minutes, your masterpiece evaporates, along with the water, giving you a blank canvas and a new opportunity to create.
We saw the Buddha Board for the first time during our Pigeon Forge Adventure at the True Crime Museum, Alcatraz East.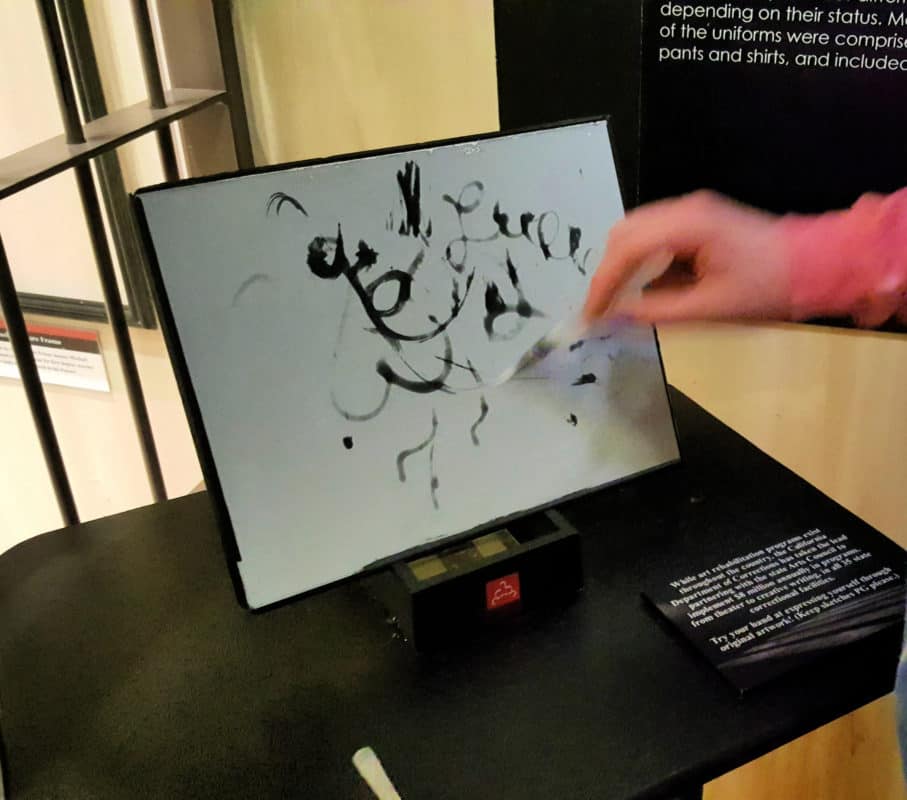 What's Included: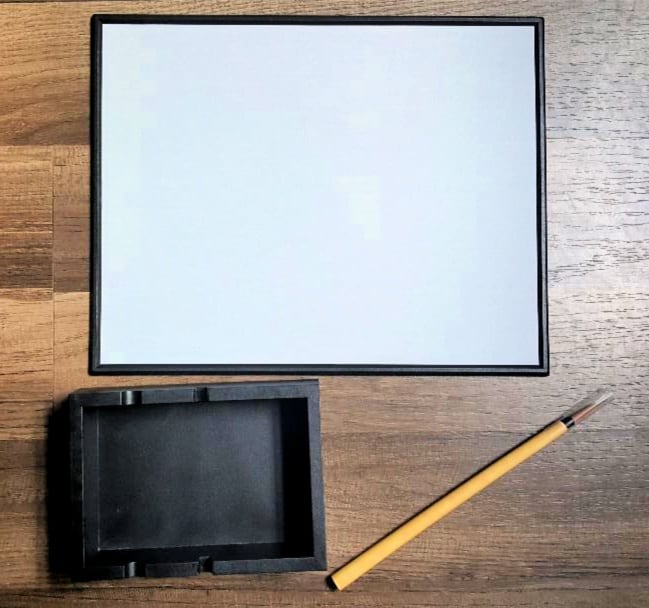 Each Buddha Board comes with:
Water Tray
Brush
Buddha Board
The board is approximating 12-inches x 10-inches.
Optional:
Smooth, clean stones can be purchased for the tray adding to the zen.
What is an Original Buddha Board Exactly?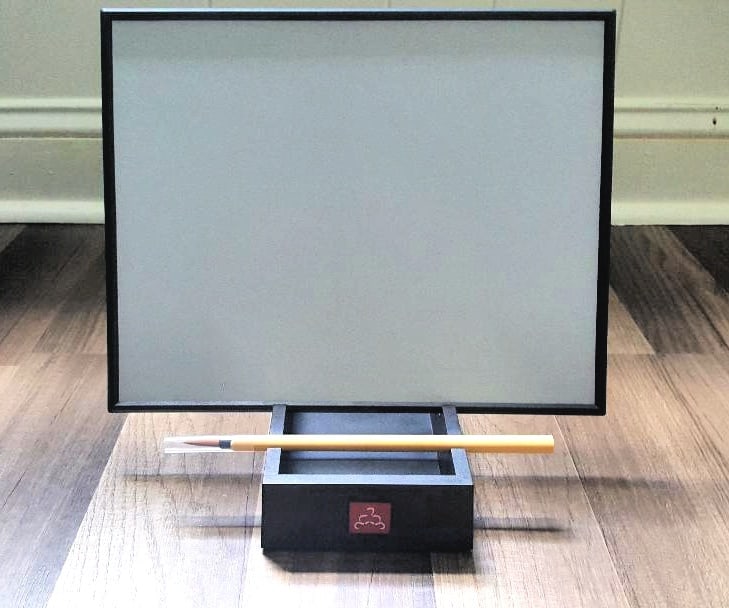 The Buddha Board is inspired by the zen idea of "Living in the Moment".
It's perfect for that moment when stress seems to reign and escape seems like the perfect remedy.
Buddha Board offers the escape.
Made with natural materials, the Buddha Board is a blank canvas where you draw or doodle with a brush and a little bit of water.
When the water evaporates, the Buddha Board is again a blank canvas.
The original starts at $34.95 and the mini costs $13.95.
How does the Buddha Board Work?
Our Buddha Board Review shows you just how easy it works.
The Buddha Board works well on a desk or table.
The tray features two slots: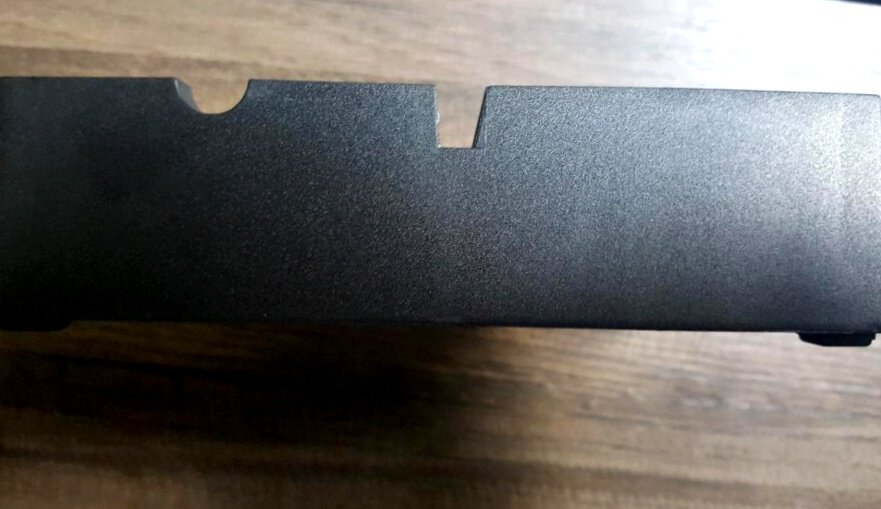 A square slot, where the board goes.
The slots are positioned to allow your board to sit at the perfect angle.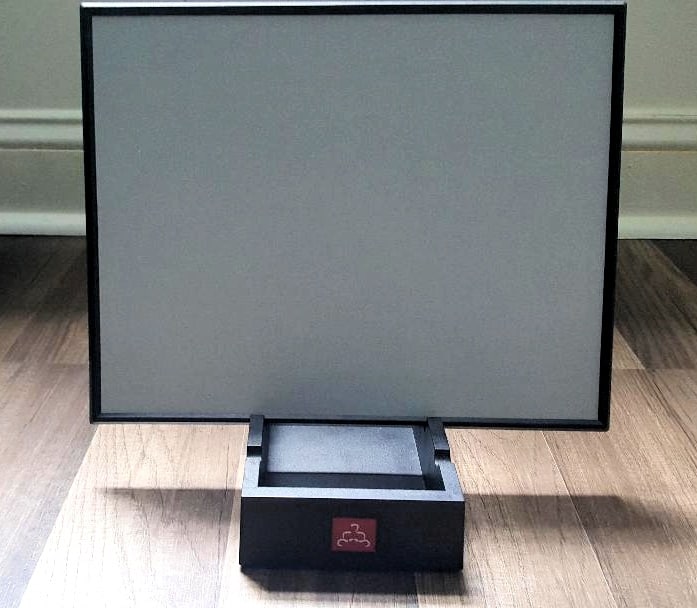 The second slot is round and the perfect resting place for your brush.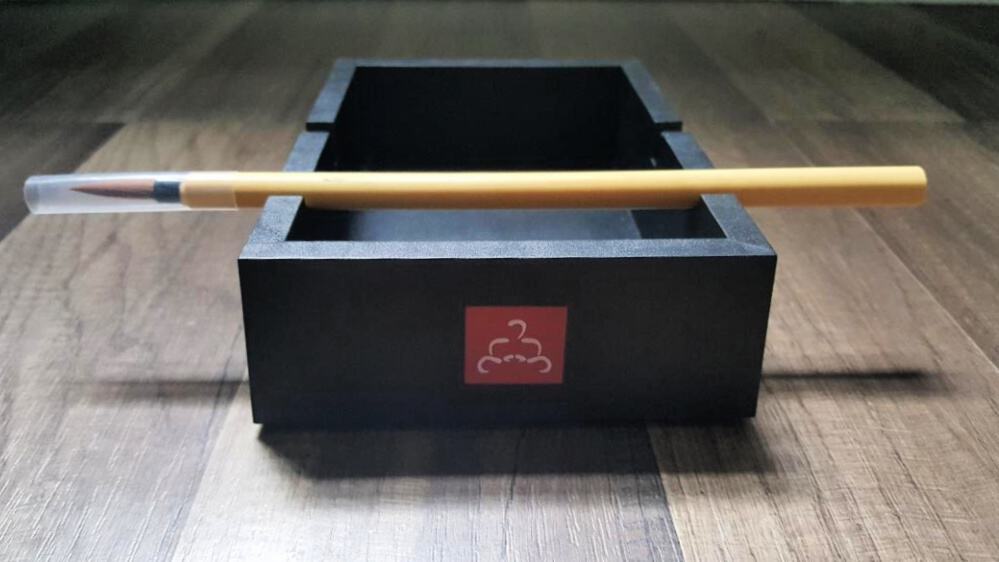 Simply fill the little tray with an inch or two of water, dip the brush in the water and begin painting.
If you want precision, use less water on your brush.
No paint, no fumes, no mess.
Simple and Easy, yet relaxing and fun.
The Buddha Board dries within 1-5 minutes and erases (evaporates) on its own!
The board can be position in both landscape and portrait orientation.
Benefits of using the Buddha Board: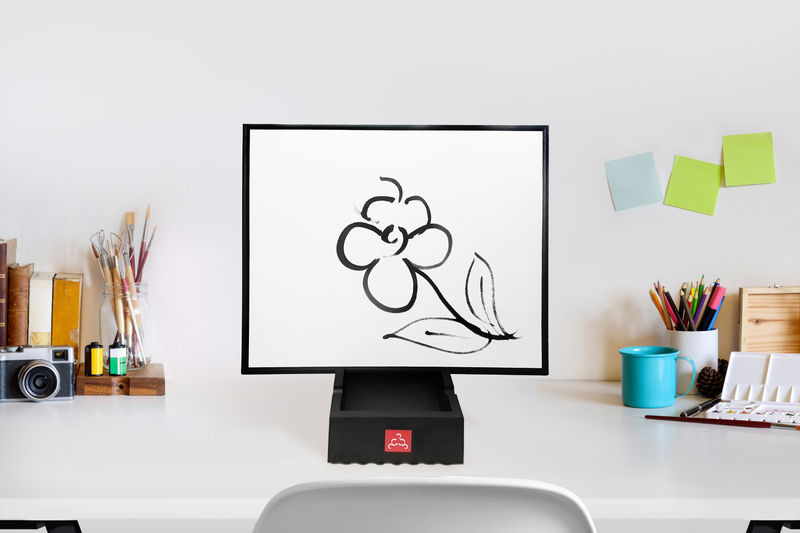 The Buddha Board is the perfect destressing product.
It is compact and beautiful so leaving it out isn't an eye-soar.
Sit down and doodle for a minute, or stay longer.
One of my favorite ways to use the Buddha Board is to write what is stressing me and watching it just fade into nothing.
I also like to just sit and doodle.
I find that to be a creative outlet.
Buddha Board offers the ritual of putting your feelings on the board in a creative way and watching the feelings (art) fade is very soothing.
I think it also plays in learning to "let things go".
Think of it as drawing as the expression that embodies your negative energy and then watching it all just fade away.
Where to Buy and Cost:
Ready for your own Buddha Board.
Original Buddha Board retails for: $34.95
If you need more zen in your life after Buddha Board, try these stress relief tips.
Thank you for joining us for our Buddha Board review.