Health is one of the greatest gifts that life has to offer. When we are vibrant and full of energy, we attain high levels of confidence and an ever-expanding dimension of efficacy in our personal and professional lives. However, being addicted to drugs impairs our health by negatively altering the brain chemistry while also adversely impacting the function of our organs.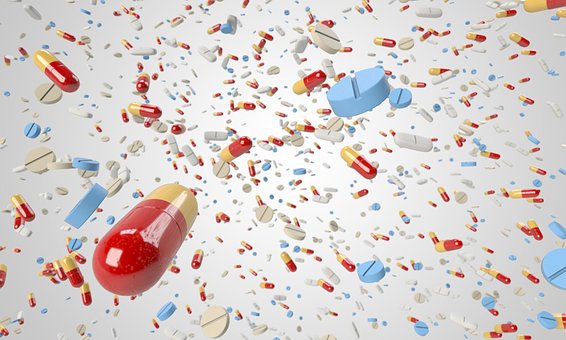 In realizing that addiction can have a profoundly adverse impact on health, many drug abusers are ready to turn their lives around. Many of these individuals don't know what steps to take to start leading a life marked by sobriety and health. If this is your dilemma, it doesn't have to be a challenge any longer.
To stop your addiction and start leading a healthy life, implement the following success strategies:
1. Acknowledge The Problem.
One of the key factors that keep people locked in the cycle of addiction is an unwillingness to admit that a serious problem exists. Often, addicts tell themselves that they are just using drugs recreationally and therefore do not need to change their behavior. Don't make this mistake. Failure to recognize the reality of addiction as well as the negative impact it is having on your life can keep you on the road to some or all of the adverse consequences that result from drug dependence.
2. Enroll In A Nearby Detox Center.
Once you have openly acknowledged that you have a drug addiction, your next course of action should be to enroll in a detox facility. This step is crucial to the recovery process because it marks the moment in which the drugs you use are systematically removed from your body under the care and supervision of trained physicians. In some cases, it is advantageous for the addict to enroll in a program that offers rapid detox services.
To learn more about when to use a rapid detox program, you can contact the professionals of Addiction Information. The company's professionals are highly skilled in providing detailed information regarding detox programs and how to select the recovery facility that is ideal for you.
3. Analyze Your Environment.
One of the best ways to put addiction in the past and pursue a life of profound health is to analyze your environment. In many cases, there is an individual or group of people who encourage you to engage in your unhealthy addiction.
Psychologists refer to these individuals as "enablers." Remaining in an environment with enablers is dangerous because of the power of suggestion. Simply put, being around individuals who condone your abuse of drugs or even encourage you to maintain your lifestyle of addiction can function as the "push" that keeps you trapped in the cycle you're trying to escape.
For this reason, it's important for you to analyze your environment to determine if there are any people who are influencing you to maintain or deepen your addiction.
4. Meditate.
Another strategy you can implement to break your cycle of addiction and pursue profound health is meditation. As many health coaches know, meditation has profoundly positive benefits on the mind and body.
When practiced regularly, meditation can help you optimize wellness. A few of the health benefits that result from regularly engaging in meditation include:
• Stress reduction
• Heightened concentration
• Increased self-awareness
• Improved self-acceptance
• Slows aging
• Enhances immunity
5. Journal.
In addition to meditating, recovering addicts should consider the value of regularly writing in a journal. This activity will give you the opportunity to record your thoughts, including your thoughts about your trials and triumphs as you begin your journey towards holistic healing and permanent recovery.
6. Develop A Healthy Hobby.
Often, people who quit drugs find that they feel a void in their life. This makes sense given that all the time, energy, money, and mental effort spent on attaining and using drugs is no longer being directed towards the addiction. This feeling of emptiness, although ultimately a sign of progress on the road to recovery, can make many addicts feel sad and as if their life lacks purpose and meaning. The solution is to develop a healthy hobby that contributes to your mental, physical, and spiritual well-being. Some examples of healthy hobbies include:
• book club
• marathon training and participation
• cycling
• volunteering at a homeless shelter
• becoming a mentor for other recovering addicts
Summing It All Up
Although drug addiction can have adverse consequences on your health and life, you can make positive decisions that help you overcome the issue and begin to live in a more productive, positive manner. To ensure that you can get and remain on the path to recovery and holistic health, try implementing some or all of the wellness strategies found above!