Are you looking for something that can bring a new look into your living room? The Navajo rug makes a perfect choice. Navajo rugs present colors and designs that match different decor styles. They are considered to be among the best rugs in the world. These rugs can spice up any given room due to their diversity when it comes to designs. Their designs, patterns, and looks inspire many, and there is always something great to choose from. Decorate your living room using Native American rugs to add a relaxing mood to it.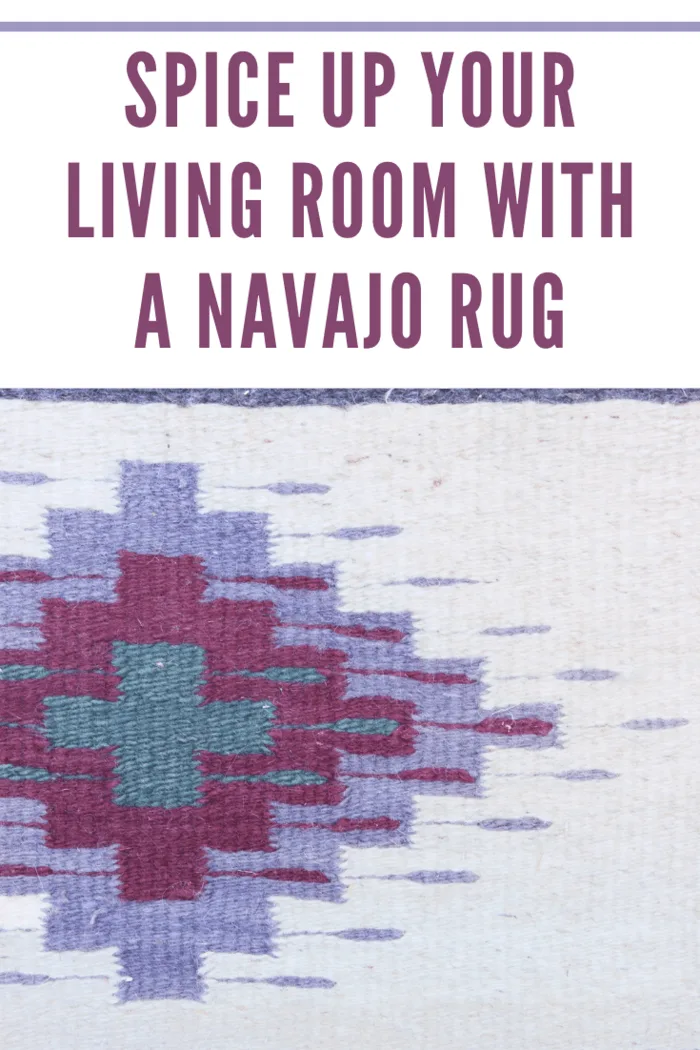 Ways to Decorate Your Room with a Navajo Rug
Decorating your living room with Navajo rugs can only be limited by your creativity and space. They are a wonderful accent in your living room with many uses, and they work quite well in homes with a traditional style. Additionally, they work well in modern homes, adding a pop of color. Now you may be wondering where one can use the Navajo rugs. Below are some ways to use the rug to add warmth to any living room.
Use it as a floor rug
Navajo rugs are extremely beautiful, and they give a magnificent touch to any interior design. They are tightly woven, making them durable for use on any floor. Some have been in use for many years and still look great on the floors of many homes as long as the homeowner takes great care of them. They can serve the homeowner longer without wearing out. The rugs pair nicely with natural materials, including wood and stone.
Use it as hanging on the wall
Navajo rugs can be hung on the wall to decorate a home. The hanging looks fabulous, especially for people who own homes with large walls. Their stunning designs and patterns are very beautiful. Navajo rugs can appear attractive when hung in any room within your home.
Used as a display on a table
If you are looking for something that can add a pop of color to your living room, you can achieve this by displaying a Navajo rug on a tabletop, a bench, or a pool table. The room's design doesn't matter or how much space is available in your room; even a small space can be transformed. You can try out traditional Navajo weaving and see the authentic look it brings out. It can even be the talking point for your guests.
Used as hanging on a chair or couch
Anytime you want to bring out the warmth in your living room, you can always use a Navajo rug. The beauty displayed on the back of a chair or couch when the rug is used as hanging is one of a kind. Its natural and stunning look is amazing. This is something that you would never want to miss out on in your home.
Used as a bedspread
Once you use a Navajo rug as a spread on your bed adds masculinity to your bedroom, especially when it is spread at the end of the bed. The geometric design on the rug adds color, and dimension to your room. This feature makes your room more comfortable and enjoyable for living.
Factors to consider when selecting a Navajo rug
Are you attracted to the beauty that comes with Navajo Rugs, but you are wondering how you can evaluate one when you go out to shop for one? Below are some factors to consider:
Size of your room
When you think of buying a Navajo Rug for your home, consider the size of the area where you want to place your rug. Be it on the floor, wall, or bed, this should guide you so that you can make solid decisions. Some areas will require a big size while some require a smaller one.
The material of the rug
Navajo weavings come in different materials. It is, therefore, essential to check out the material used as this determines the rug's durability. The type of material used highly influences the value of the rug. Check out the material carefully to get something that will serve you diligently.
Design of the rug
Different rugs come in different designs. For this reason, once you go out shopping, check what is in the shop and see if it suits what you may be looking for. Bring out the authentic look by choosing a design that matches your room.
Price of the rug
Due to the variety in the material and size of the Navajo Rugs, the prices differ. Low-cost rugs in most cases, are of poor quality, while higher ones tend to be of higher quality. Therefore, you should pay attention to the quoted price and other associated fees before making the final decision.
Why choose a Navajo Rug
It is no doubt that you can use the Navajo Rug to grace your home. It is specially designed to bring out the statement that you would desire to have in your house. If you plan to create a modern interior with numerous colors and textures, a Navajo rug serves you right.
Decorating your living room by adding a Navajo rug is one of the most effective ways of giving it a finishing touch. This rug is a great choice as it matches different styles. Create a great impression on your guests today by adding accents to your living room.