Gather the kids and huddle together for some Fijit Friends fun, courtesy of Mattel. Last week was challenging. The forces were not bringing good mojo for the kiddos. After dinner, baths, and reading one night, we enjoyed family time with Fijit, Yippit, and Friends, courtesy of Mattel.
None of us knew what to expect. Fijit Friends are adorable in the box and bring big smiles to the kiddos.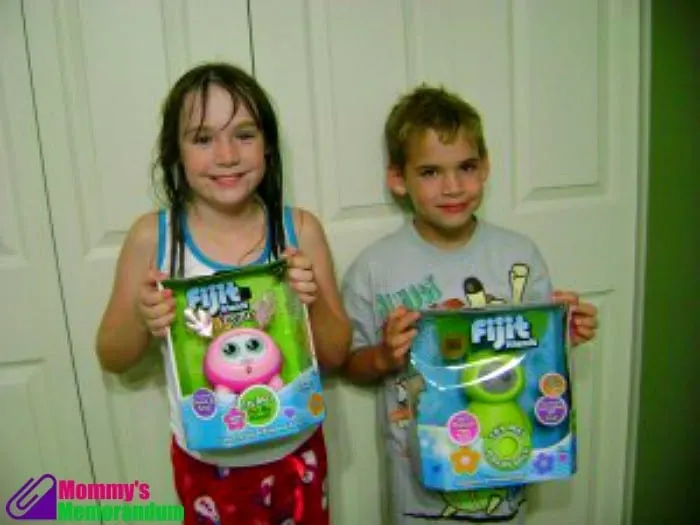 We drew straws and opened the Fijit first.
Fijit Friends come in four characters: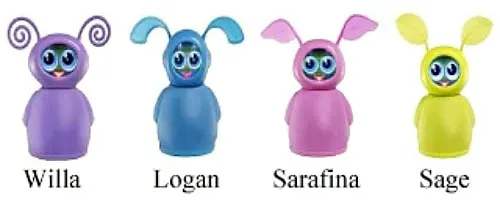 We received Sage.
The Fijit Friends outside the box are cuddly with their soft, rubber body.
They are meant to be touched, and this cover is perfect for making them squeezable!
We set ours up, and after everyone hugged our Fijit, the fun really began!
Fijits operate by voice commands.
Some keywords trigger responses.
The instructions gave us sentences to begin the conversation.
Li'l Man loves when Sage tells jokes and goes on about how hysterical he is.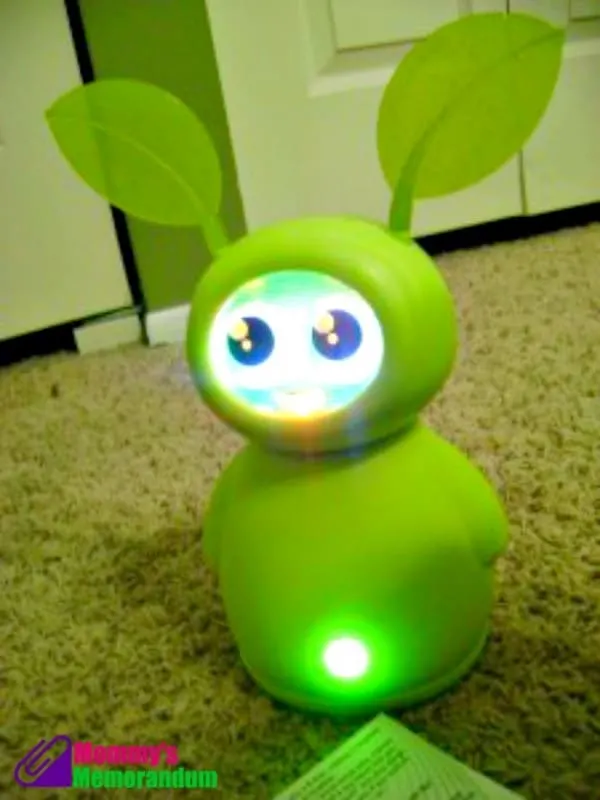 Fijits light up, giving a cool look to animated features.
When the belly button lights up, the Fijit is "listening" and ready to converse.
The kiddos spent a lot of time on the ground with Sage.
We are getting to know one another.
Even our puppy,
Bailey Mae
, brought a friend to meet Fijit!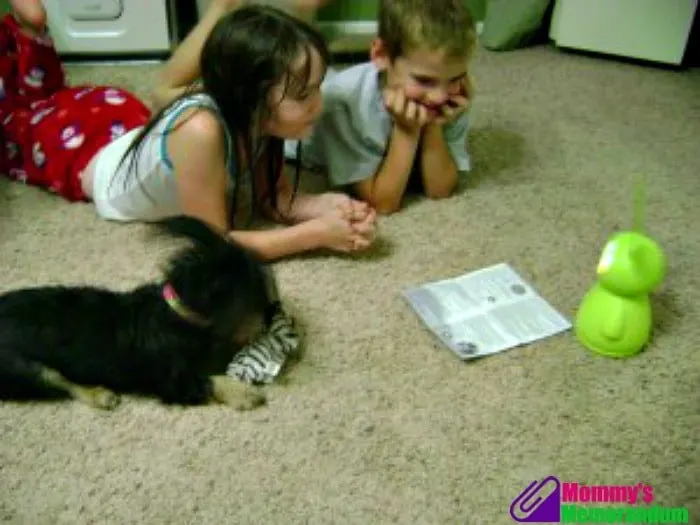 Fijits are very active.
You can see Mattel's Fijit in action here as we learned how it works.
I love that this toy is animated.
It "listens" and responds. Li'l Man had Sage in the living room when my husband walked by and said, "Thank you" to one of the kiddos for completing a task.
Sage didn't miss a beat and spoke, "You're Welcome!"
It startled everyone!
Since then, everyone has been on a mission to learn a new keyword that triggers Fijit!
While Li'l Man played with Sage, The Divine Miss M played with Mattel's Yippit, Patter.
Yippit is similar to the Fijit with a squeezable soft body and operates on voice commands.
Patter and friends also operate by clapping.
Yippits don't have a voice like the Fijits; they are more similar to a dog, yipping, which sounds like a dog.
Clapping will trigger five different responses: begging, spinning in a circle, and
dancing
.
The more you do it, the better the Yippit becomes at it.
You then reward the Yippit by pressing one of two buttons on the Yippits forehead.
When the Yippit's mouth is lit, it's paying attention and ready for play.
If there is background noise, the Yippit gets distracted.
We found it worked best if we were directly in front of the toy and clapped slowly and loudly.
These are toys my children continue to go back to each day.
Li'l Man always greets Sage when he gets home from school, and they watch television together.
I love that they can converse with one another.
The Divine Miss M is busy teaching her Yippit new tricks and planning a pet show for us!
Fidgits has an MSP of $49.95) and Yippits $39.99.
They make great "pets" without the responsibility, offer conversation and amusement, and
spark the imagination
.
My children think these will be the BEST birthday presents for friends and want to collect them all.
At our house, Fijit, Yippit, and Friends are a hit!
I participated in a campaign on behalf of Mom Central Consulting for Mattel Fijit Friends. I received product samples to facilitate my review.