Southern Ooaks Feature
I love Faeries, Santa and all things Southern.
It's an eclectic list I know.
I'm diverse and original! While blog hopping, I ran across an amazing artist with some truly unique sculptures and jewelry.
Meet S. Regina Moore, a Southern Gal from Alabama.
She is delightful and engaging.
"Being a true GRITs (girl raised in the South) I wanted a catchy name that folks would remember and connect with. The South is known for its huge oak trees so I came up with Southern Ooaks. My ooaks is of course "one of a kind sculpts".
I asked if she had a storefront.
"Haven't gotten that brave just yet BUT I'm working on it. Right now I sell by way of email and then letting folks pay with money orders. Being the old school Southern gal I think snail mail is still useable!!!!"
I spent a very long time just reading through her posts and looking at her one of a kind creations coming to life before me. I love the story behind each one and the details are stunning!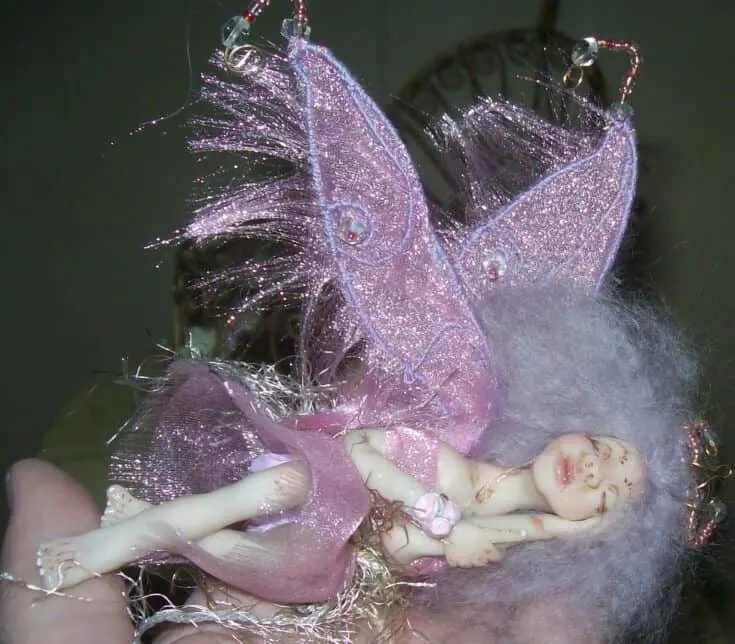 Regina says of her talent: "…I think I was born with a crayon in my hand. I have always loved to sit and draw or take my playdough and design characters. It just seemed to grow with me. My Grandfather was an outstanding cartoonist (but like me too shy to take it anywhere..oh now I know where I got it from..DUHHH) and he always whittled some amazing dolls. I think I was blessed with his artistic genes being passed along to me."
It's imagination and creativity that bring her sculptures and jewelry to life. It's also what sets her product apart from others'. "With my ooaks (one of a kind sculpts) I think it's their whimsical faces. I have always been one that sees faeries and goblins and such but shhhhh don't tell anyone and I think that is where my faces come from. My Great Grandmother in her garden would tell me that dragonflies and butterflies were really the faeries overseeing it. My imagination being stirred up is what makes my work a tad different. With my jewelry pieces, I think they are different because I make what my gypsy soul would like to wear. "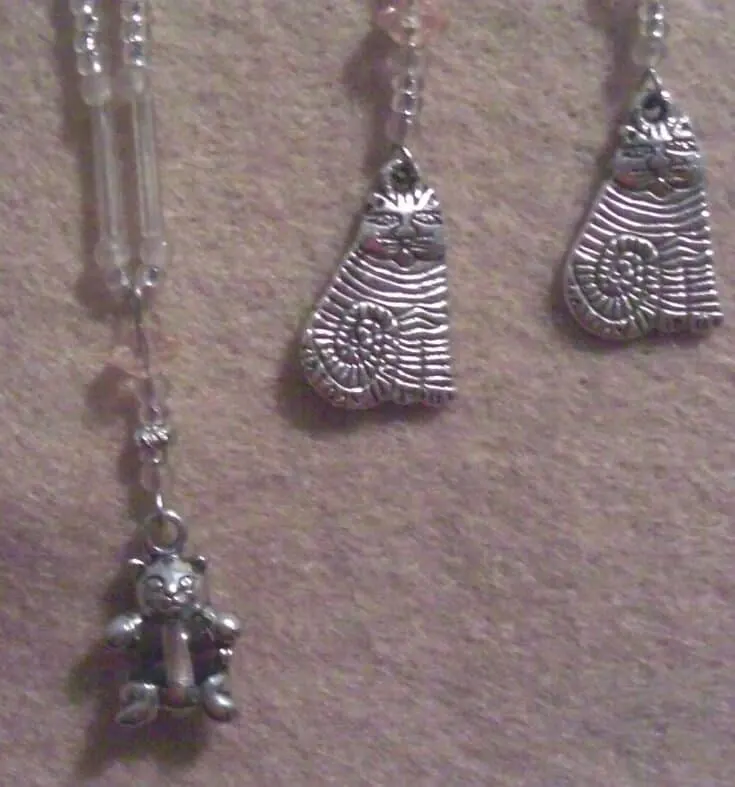 Her one of a kind creations are like children.
How do you decide which one is your favorite?
"WOW…that is really a hard one. I LOVE all my characters. If I had to choose then I think it would be my Batty witch Faery. With my jewelry then I think it would have to be my pins I make with shells or unicorn horns…it's all in what you want to believe they are."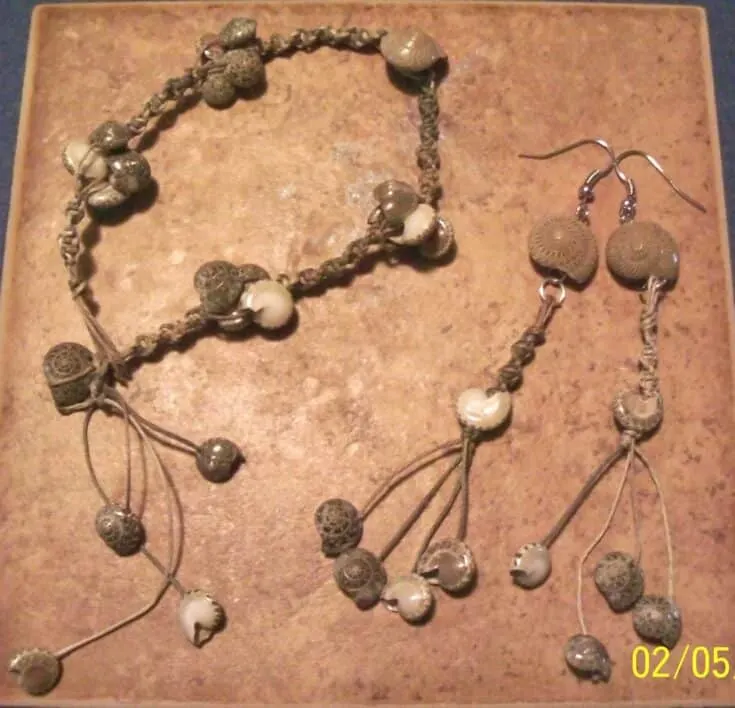 She is matter-of-fact when she explains what inspires her to create.
"My muse….it's true!!! I have always had this tiny inner voice that would throw ideas at me. I just listen and then design. God and nature give so many ideas to her and then it's just passed along to me.
Imagination is difficult to tame.
Regina uses it as part of her creating process.
"Process….hummmm. Do I have a process? LOL Sometimes I sit and draw it out….but most of the time I just sit and start designing. I learned a very long time ago that I can't ever have a particular design in mind and not listen to what the piece is telling me it wants to be. That inner voice takes over. "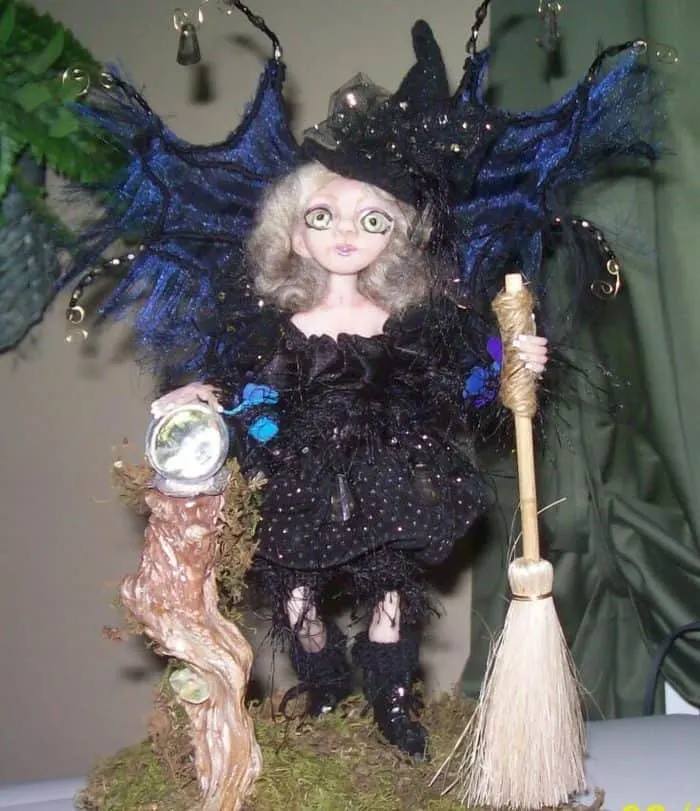 Though her imagination takes her on wild adventures, she's a family-oriented woman.
Apart from creating things Regina loves to "spend time with my adorable 7-year old son and my very understanding hubby.
He accepts me and all my quirky ways and that's a good thing because it's already very obvious that our son has been blessed with a muse."
While she takes after her grandfather in creating, she would love to learn a talent her grandmother had "Is there any craft you don't know how to do, but wish you did? Tatting….my Great Grandmother use to sit and tat and I always wanted to learn. So many beautiful things can be made with the art form. I have her sterling silver shutter and I do plan on learning."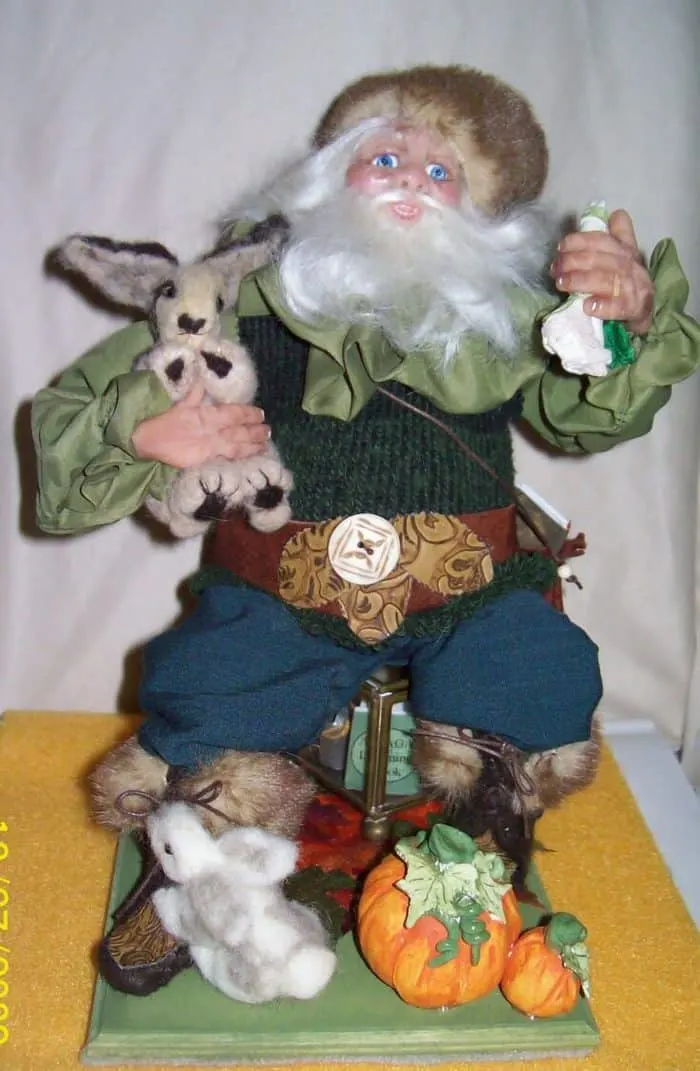 Most of the time I am in awe by how talented people find time to create.
It's a challenge for me as a mom to six.
Regina's experience was enlightening to me.
"About halfway through my pregnancy with Chaz, I had to stop working. After he was born I had a small stroke which affected my memory. My hubby says that it just brought my muse out into the forefront. We decided that I should become a SAHM and once Chaz started school we set up a studio upstairs in our home. While Chaz and DH are at work I'm busy in my hideaway."
With so many One of a Kind Sculptures and jewelry Regina is very proud of her greatest accomplishment in her life. "My son!!!!!"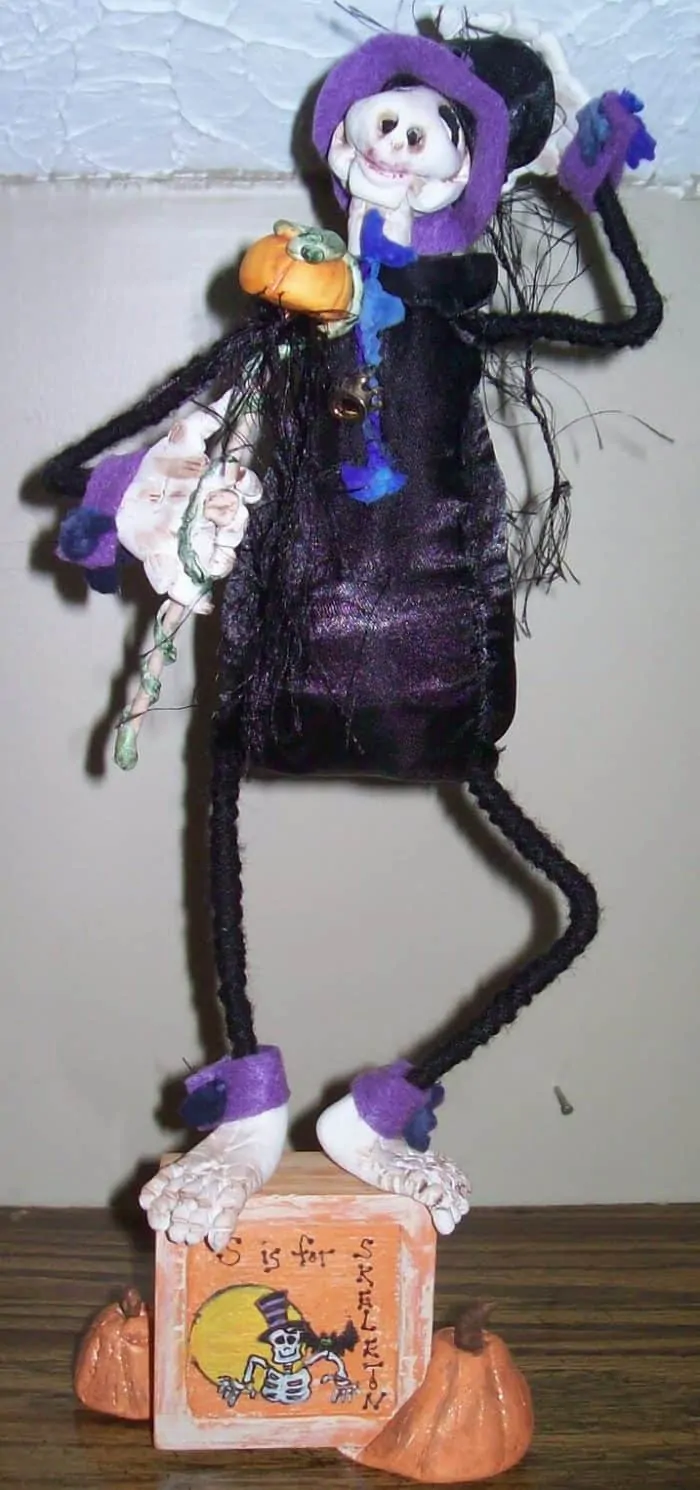 Ten years from now, Regina says she sees herself "WOW…in a nursing home maybe…just kidding..I hope!!! I'm hoping that I will either have my designs in a specialty shop or actually have my own shop."
As a closing thought, Regina adds, " I think I have probably said more than anyone wanted to know about this quirky artist. I just love that my designs, especially my ooaks bring smiles to faces and that some even bring a twinkle of memory around that were long forgotten. God truly blessed me and I am so thankful!"
While Southern Ooaks doesn't have a storefront, she does accept orders through her blog, Southern Oaks
We appreciate your subscription to Mommy's Memorandum