The first time I heard about skinny jeans was a few years back when my boys were talking about them. Since then Skinny Jeans have become an incredible fad. Even Danni Allen from The Biggest Loser has mentioned them!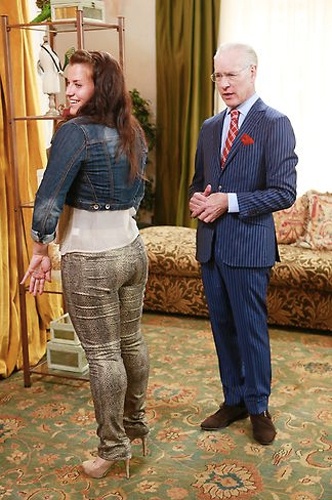 When I saw those gold skinny jeans, I about DIED! First of all, they were a size 12, second, HOW HOTT are these? I feel like a movie star!
If you haven't found the fashion river than leads to this trend, allow me to enthusiastically introduce you to the denim company who has boasting rights for the "skinny jean"–jeans that make you look thinner, SkinnyJeans!
Made from classic denim enhanced with high nylon/elastane content giving them a "beefy" strength and creating "memory"–the denim sucks everything in and never sags, bags or grows by day's end!
Fear not, thanks to a medium rise with stretch waistband there's no muffin-top spill-over, plumber's cleavage and no previously non-existent potbelly! Whew!
A non-stretch cotton pocket lining is sewn into the front seam; when the jeans are zipped up, it creates a restraining panel that pushes the entire stomach in. The thighs are "scooped out" for a slimming effect which drastically separates and thins out the thights and pushes the butt out creating a shapely you!
SkinnyJeans are also master's of illusion! The size, shape and placement of the pockets are solely to make the bottom appear smaller and shapelier. There are no designs that make the bottom appear droopy or wide, no placement of the pocket so low on the thigh that it shortens the leg and no pockets so small the rear looks huge by comparison. Beyond the bottom, fading and shading on SkinnyJeans creates an optical illusion, front and back, to slim the leg. The inside and outside seams are darkened to make the thigh appear slimmer. The sides of the hips are darker so the hips appear narrower. The front of the leg is slightly faded down the middle making the leg appear longer! Finally, this pair of jeans taps into Houdini with inseams drawn forward on the leg, tricking the eye into seeing less "real estate" on the front of the leg.
New this season, SkinnyJeans has launched a new line called Team Color, jeans dyed to exactly match the color of every college and pro sports team in the country!
I'm loving my SkinnyJeans with their comfort, feeling and "skinny" effect!
One Reader will win a pair of SkinnyJeans!
Winner's Choice
US ONLY
Enter below using the Rafflecopter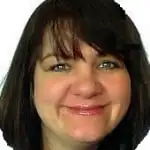 Julee is a quirky, dorky, North Carolina Transplant with an appetite to taste the world, meets its desserts and blog about them. When she's not behind the computer you can find her playing with her family, reading a good book, being a Bon Jovi fangirl and celebrating the little things.
Disclosure of Material Connection: I received one or more of the products or services mentioned above for free in the hope that I would mention it on my blog. Regardless, I only recommend products or services I use personally and believe will be good for my readers. I am disclosing this in accordance with the Federal Trade Commission's 16 CFR, Part 255: "Guides Concerning the Use of Endorsements and Testimonials in Advertising.".Julee Morrison