Even if you had bought the most durable lawnmower on the market, there will eventually come a time when you have to get a replacement. You can sharpen the blades and change the spark plug to extend its lifespan, but when it is simply too old or too damaged, you have to let it retire.
Whether you have a Ferris ride-on lawnmower or a rotary mower, here are the signs that you need to get a replacement as soon as possible: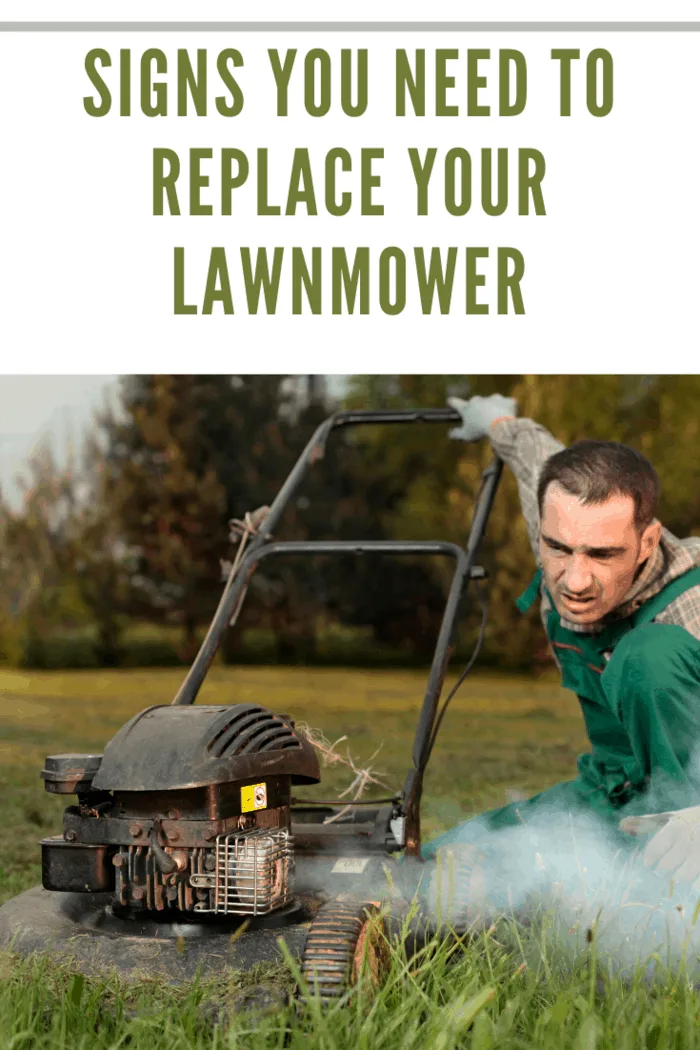 Repairs are more expensive
An average lawnmower typically lasts for 7 to 10 years. By then, it will already be out of warranty, and you will have to pay for the repairs when it breaks down. Minor issues are generally inexpensive and easy to repair. But if your lawnmower is already experiencing mechanical problems that require significant repair costs, it may be more economical just to get a new one.
Rusted deck
If your mower's deck is rusted, it shows deterioration. The rust is primarily due to the accumulation of damp grass clippings against the mower deck's rear. It is not worth repairing if you see widespread rust or holes on the deck because the surrounding metal will likely rust over soon enough. Moreover, replacing the deck may be almost as much as what it would take to get a new mower.
Transmission problems
Transmission problems are the bane of all lawnmowers because they usually require high repair costs. On average, it can take around $500 to replace a mower's transmission. Instead of spending that money on repairing an old mower, it might be better to buy a new one that is nicer and more efficient than the one you have now.
Excessive oil usage
Lawnmowers need oil to stay lubricated while running at high speeds and temperatures. A typical lawnmower will consume about an ounce of oil per cylinder per hour, according to Hunker. By now, you probably already know how much oil you need to put in your mower periodically. If that amount has been higher recently, it can signify that you need to replace it entirely.
Engine damage
A blown engine is basically the end of a mower unless you get it repaired–which is incredibly expensive. Just like transmission, replacing a mower's engine can cost 50% of the price of a brand-new mower. So if your mower's engine is shot, it makes more sense to replace it rather than spend all that money on repairs.
Smoke
The last thing you want to see from your lawnmower is smoke. Several reasons can explain a smoking lawnmower, offers Bob Vila. If your mower emits white or blue smoke, you may have overfilled the oil or used the wrong oil entirely. Luckily, you can fix the issue by draining the oil or using the correct grade of engine oil.
If your mower produces black smoke, it may be burning too much gasoline due to a clogged air filter preventing adequate airflow in the carburetor. You can try fixing the issue by replacing the air filter or adjusting the mower's carburetor.
If the white, blue, or black smoke persists despite trying the fixes mentioned above, your mower could be suffering from a serious problem. You are much better off buying a new mower if it's a mechanical issue than spending money on repairs.
Noises
Rattling or clunking noises in a mower usually denote nothing good. Weird noises can mean that there are loose or dislodged parts in your mower. If the issue cannot be fixed by tightening the loose parts, it is safest to buy a new mower than to continue using it despite the noises.
If you notice one or more of these signs, it's time to say goodbye to your trusty old mower. Check to see if you are still covered under warranty. Otherwise, start your search for a new mower.