Your house's siding is your first line of defense to protect you from rain, snow, wind, and other weather elements. Siding is the protective material that's attached to your house exteriors, and it's what helps keep your house intact during weather surges.
Having broken siding looks awful on your home and puts your family at risk by not having the protection they need. When you've noticed that your siding is showing wear and tear, or obvious damage, or the sidings are starting to come off the side of the house; it's the best time to replace it. When you've decided to replace your house's siding, it's important that you hire reputable siding replacement services. Replacing your siding really requires the help of professionals who can help to bring back beauty and protection to your home without running into any serious issues.
Before going in for a siding replacement, here are the things that you should consider: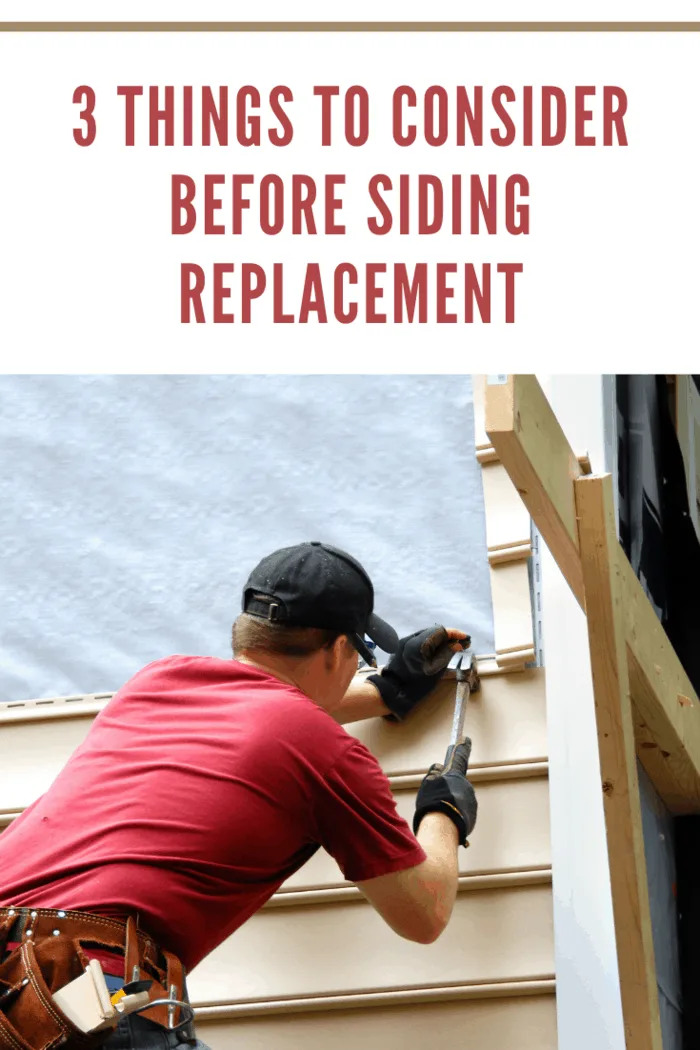 1.Replacement or Repair
When deciding what to do about your siding, you should consider whether you really need to replace your whole siding or if you need to repair a few things, which may save you money.
If you notice that your home's siding is simply suffering from minor cracks or damage, a minimal repair from a siding contractor or home improvement service company is all that you need. However, if the crack or damage has been sitting on your siding for a while, rainwater may have gone underneath it, causing great damage to your home. That kind of damage would probably require you to replace your siding.
It would be best if you also considered the age of your home's siding. With high-quality materials, your siding should last for about 20–30 years before it needs a replacement. However, it could need replacing as early as 10–15 years due to intense weather conditions.
If your siding is old enough, you should be open to having it replaced. Patching up cracks and damages to your old siding will only be a temporary solution for your siding as it will incur damage easily. The older your siding is, the more frequent repair you will need. It will only make you spend more in the long run, not less.
If you're unsure what to do with your house's siding, it's ideal that you consult a siding contractor so they can inspect your siding and tell you the best solution.
2. When to Replace Your Siding
Before replacing your siding, it's important that you check the condition of your house's roof, gutters, and shutters. If you notice any significant damage to your roof, Huff Post suggests you have your roofing replaced before replacing your siding.
They suggest that you prioritize roofing first because when you neglect your roofing's condition, it can cause severe damage to your house, making your siding replacement useless. Your roof holds a lot of responsibilities when it comes to protecting your home from extreme weather conditions.
If you can afford it, you should have your roofing replaced at the same time that you're replacing your siding with one company, as they may offer discounts if you have multiple replacement services done at once.
3. Budget
Having your siding replaced doesn't come cheap and will require you to spend a lot of money. But, while it can be expensive, it'll be worth it as you can keep your family and house safe from inclement weather.
Before replacing your siding, you should be prepared for the costs. The average price of siding is about $5–30 per square foot, but it can vary depending on the type of siding you wish to install. Types of siding include:
• Vinyl Siding – Usually costs around $3–8 per square foot. This is a great low-maintenance siding that offers a ton of distinctive styles, textures, and colors.
• Wood Siding – Usually costs around $3–14 per square foot. This is a great-looking siding but requires extra exterior finish such as paint or stain.
• Metal Siding – Usually costs around $4–8 per square foot. This is a low-maintenance siding, but it's more prone to dents that may need to be repaired.
There are other types of siding that your house can have as well. When picking one, you should go for a siding that fits within your budget while also being able to last you long to prevent any future expenses.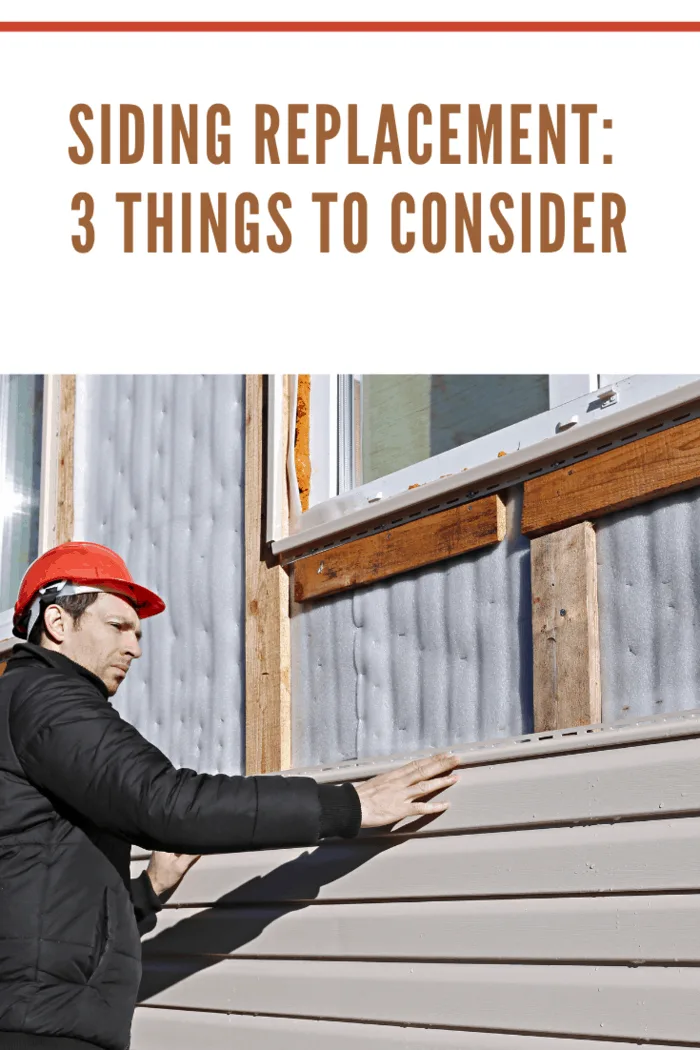 Conclusion
When it comes to replacing your siding, there are many things to consider to see if it's the best choice for you. If you're unsure what to do with your siding, you should consult with a home improvement consultant to provide you with better resolutions according to your needs.