In 2016, more than $300 billion was spent on prescription drugs in the US alone.
The sad truth is that pharmaceutical companies aren't charities; they're looking to make a profit. They put a lot of time and money into developing new drugs and expect to see a return on their investment.
All of which means that you may find yourself needing to take prescription drugs for your health that can cost you a small fortune. The good news is that there are ways to cut down your costs.
Read on and learn how to save money on prescriptions with these practical tips.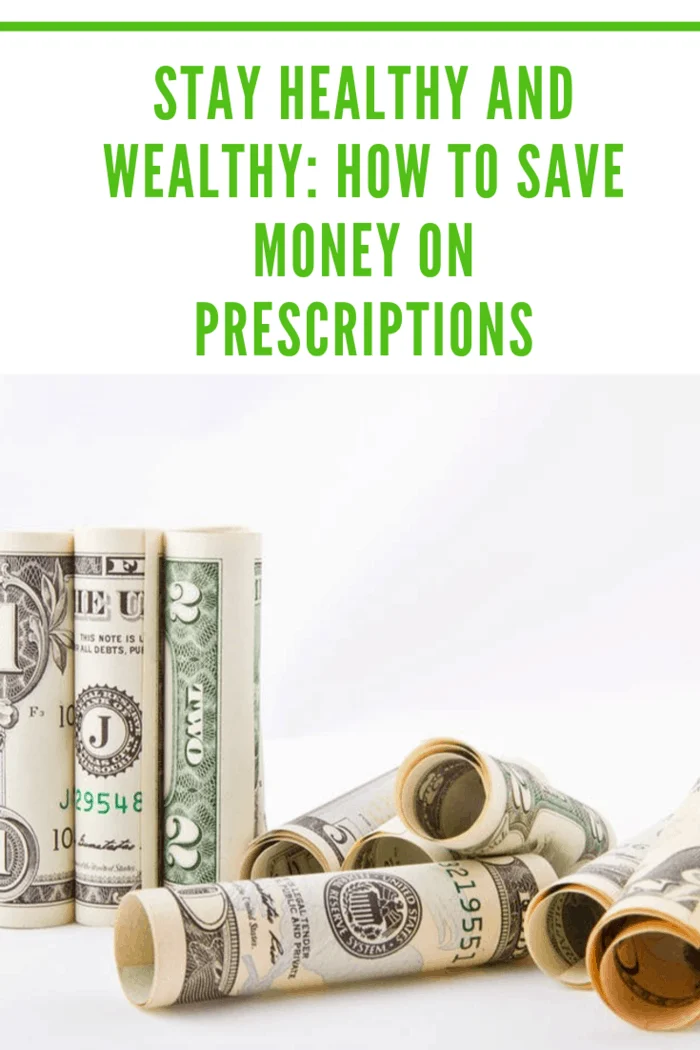 Stay Healthy and Wealthy: How to Save Money on Prescriptions
Ditch the Name Brands
One of the easiest ways to save money on your prescription drugs is to ditch the name brands and opt for the generic brands instead.
Generic drugs have exactly the same active ingredients as the name brand drugs but come at a fraction of the cost. It means that generic drugs should be equally as effective as the drugs offered by the big-name pharmaceutical companies.
Ask your doctor if there is a name brand alternative to the drug you need or do some research online.
You can find online pharmacies that offer generic drugs if you want to find out more about this option.
Split Your Pills
It can sometimes be cheaper to get drugs that are twice the strength that you need and then split them up, taking just half a pill at a time.
This isn't suitable for every type of pill; some pills cannot be split in this way. Capsules aren't able to be split and some pills have a special coating that helps them be released over time. If you split these pills, the coating no longer covers the whole surface, so you shouldn't split this type of pill.
Again, there is plenty of information online about exactly which types of pills are splittable. You can even buy pill splitters to help you cut your prescription drugs in half.
Shop Around
As with any purchase, it pays to shop around.
Different pharmacies will offer the same drugs at surprisingly different prices. It all depends on how the drugs are sourced; if they are purchased through middlemen, then the prices will inevitably go up as everyone takes their cut.
You may be able to make significant savings by finding the cheapest source for your prescription drugs. Do your research and see what bargains you can find. There are sites out there that you can use to compare the prices of drugs and some of these sites may even offer their own discounts or coupons.
Buy Your Drugs In Bulk
If you know you're going to be taking your medication over a long period of time, it makes sense to buy in bulk.
For example, if you have to make an insurance copay on a month's supply of drugs, it could cost you less to get a three-month supply and only make a single copay rather than three.
There may also be a lower cost per pill if you are buying larger quantities.
Consider Patient Assistance Programs
If you're really struggling to afford your medication, you should look into patient assistance programs.
These types of programs are run by a variety of agencies, including state governments, charities, and even pharmaceutical companies. There will usually be requirements to be earning below a certain threshold in order to qualify for these patient assistance programs.
Once again, do some research online and see what options are available to you based on your circumstances.
Check the Cash Price
As strange as it sounds, there may be times when the cash price of a drug is actually lower than the amount of your insurance copay.
When you're at the pharmacy, ask them how much the copay will be and then ask them how that compares to the cash price. You will be amazed how often you can actually pay for the drugs cheaper by buying them outright.
If the copay does turn out to be lower, you've not lost anything by asking the question.
Look for Coupons
Pharmaceutical companies are always looking for ways to get you to use their brands of drugs.
Their tactics include offering incentives or free samples to doctors and pharmacists if they are willing to use their products. And they will also sometimes offer coupons which will enable you to buy their prescription drugs at lower prices.
Their hope is that once you have tried their brand of drugs, you will keep using them even at full price.
If you can find these coupons you can save yourself a lot of money. Check out the website of the manufacturers of the drugs that you need and see if they have any offers available.
Are You Looking to Save Money on Prescriptions?
If you're looking to save money on prescriptions then we hope that some of these tips will be successful for you. We would definitely recommend doing your research and exploring all the options that are available.
If you do so, you may be able to find the prescription drugs you need at much lower prices.
If you enjoyed this article, then we have plenty more great content on the topic of health. We also have a ton of articles on a wide range of other topics, covering everything from recipes and travel to pets and entertainment! Check out our website to learn more.