Do you find prescription drugs so expensive? You are not alone. 1 out of 4 Americans is not able to afford prescription medicine.
Americans depend so much more on prescription drugs than anyone else in the world.
If you are young and healthy, you may not have a reason to worry if you are able to afford the one-off antibiotics.
However, if you are old or have a chronic medical condition that needs continuous medication, the costs of filling up your prescription can be overwhelming.
There are several things you can do to save money on prescriptions.
Let's take a look at what they are: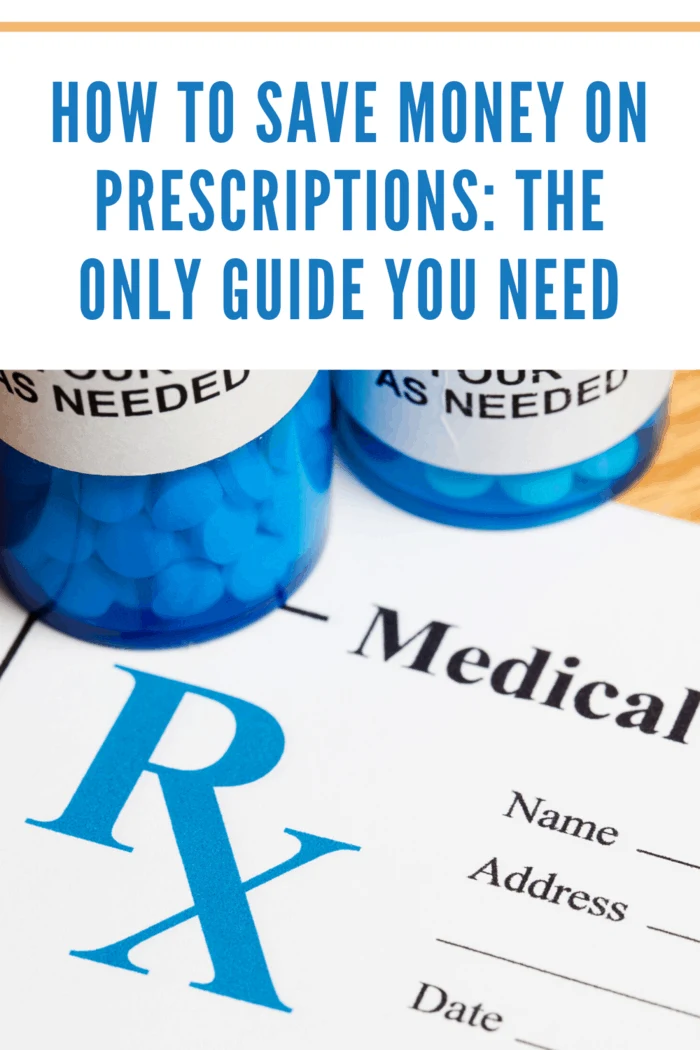 Compare Drug Prices
There is no regulation on the prices of prescription drugs in the United States.
Therefore, prices can vary depending on the drug store or your location.
Just like you shop around when looking for a contractor or a flight, picking up your prescription should not be any different.
Check out the drug prices in the pharmacies near you, grocery store, big box stores, national chain pharmacies, and more.
You can also use an RX price checker to find the most competitive prices.
With such price checkers, you will not have to walk from one pharmacy to another to compare prices.
Buy in Bulk
This does not mean that you have to clean out the shelves.
However, for routine medications, you may want to consider getting a 90 day supply rather than a weekly or monthly supply.
This will help you save some money, especially if your provider prescribes the medication in 90-day increments.
You will also make fewer co-pays over the course of the year if you are using health insurance, and buying a large larger supply is much more convenient.
Buy Generic Alternatives
All generic drugs are required by law to have the same active ingredients and in the exact quantity as the branded drugs.
This means they have the same efficacy in treating your illness or condition.
In as much as not all drugs have generic alternatives, you will save big when you buy the ones that you can find.
Ask your doctor to know if there is a generic version of the drug they are prescribing you, or check with the pharmacists.
For example, according to a Harvard health blog, you can get a branded cholesterol-lowering drug Lipitor for around $390 for a 30-day supply.
In contrast, a generic version of the same drug and dosage will cost $10.
Look for Discounts and Coupons
As you take your prescription from your healthcare provider, you can ask them if they have a discount coupon from the drugmaker.
You can also check online for any promotions or discounts that they have.
Some retail pharmacies offer coupons, gift cards, and discounts as a marketing strategy to entice new customers to fill their prescriptions with them.
Please take advantage of such offers whenever they are available.
Asking your doctor or the pharmacist for free samples of the drug is another excellent way of getting part of your prescription.
This way, you will also know if you are allergic to a drug before buying the full dose and maybe end up losing hundreds of dollars.
Get a Medicare Part D Prescription Drug Plan
If you qualify for Medicare, you might want to consider getting a plan that will help reduce how much you spend on the medication from your pocket
. If you are enrolled in Medicare part A or B, you can be able to get part D drug plan as a single policy.
You can also choose to sign up for the Medicare Advantage plan because it has the benefits that you will get from plan D.
Get Assistance
Some drug manufacturers, state and local governments, and nonprofit groups offer financial help for some medications.
You might need to apply and provide some proof that you are in need.
Some entities offer free prescriptions to people who meet a specific income limit.
Search for such entities and get some help.
Shop Online
Shopping for goods online is not only convenient but cheaper too.
This also applies to medications.
Online pharmacies have less overhead when compared to walk-in pharmacies.
Because of this, they are able to sell drugs at a lower price.
However, it would help if you were careful who you buy from.
Look for accredited pharmacies so that you do not end up buying counterfeit drugs.
You can also find out from your health insurance provider to see if they have a partnership with a reliable mail-order pharmacy.
Do not forget to get their contact information in case you have a few questions.
Try a Different Medication
Some medications are more expensive than others.
If you cannot afford the prescribed drug, you can talk to your doctor to prescribe a drug that does the same job but costs less.
Newer drugs also tend to cost more.
Therefore, it would help if you have an honest conversation with your doctor so that they can change your prescription to a more affordable one.
Use a Savings Card
Prescription discount cards can help you reduce the prices of the drugs by up to 80%.
Depending on the app or website you use, you may have to pay some membership fee or enjoy these discounts for free.
Savings cards are easy to use and will offer you a way to save your money with or without insurance.
Use These Tips to Save Money on Prescriptions
Even though the cost of prescription medications is high, there are several ways that will help you save money on prescriptions.
While the prices can burst your budget, these tips will help soften that blow.
You will be able to get the medication that you need and meet your other bills too.
To learn more money-saving tips, please check out other articles in our money category.