As a mother, you only aim for what's best for your baby. If anything, you need to make sure that your child is well taken care of. This means attending to specific needs while ensuring the safety and protection of your baby.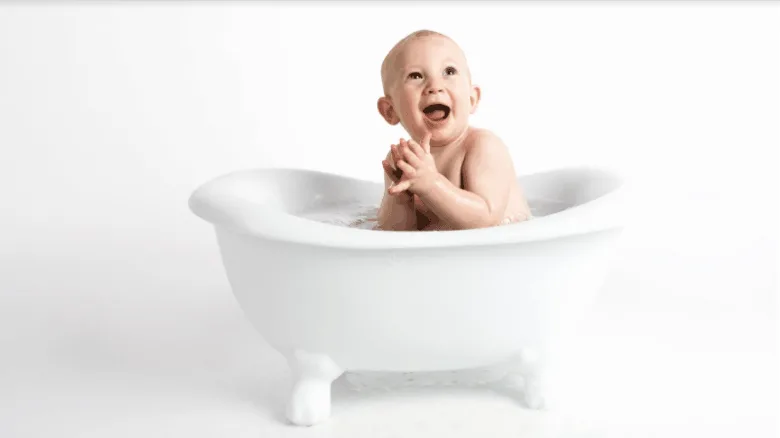 Regarding taking care of your child's hygiene, it's important to ensure that the products you're buying are safe. Every day, we find hygiene products that are being deemed safe for babies. However, it's still important to be vigilant. You can't be too sure if these products really are safe for your child.
Baby products may contain harmful chemicals or traces of substances that will cause allergies and long-term effects. If we're not too careful, these products may affect our babies' development. We shouldn't always be too complacent, so here's a guide to making sure the health of our little ones is safe and secured.
Be in the know
If there's one thing you need to do first, it's to identify the chemicals that are known to be dangerous to small children. In this sense, it's important to learn about these chemicals and which products usually contain them.
The World Health Organization has pointed out that talcum powder and baby lotions may contain traces of lead. It also states that some variety of Kohl — a makeup typically applied to girls and women in South Asia — may contain a certain amount of lead.
Other products may contain heavy metals and other compounds that are attributed to the formation and growth of cancers. Once you know about these chemicals, and if the products you are buying contain them, you will avoid choosing the wrong options.
Know if a product is tested
While you won't know for sure if a hygiene product is safe for your baby, you can still determine if it has undergone scientific analysis. Using modern technologies methods such as X-Ray Powder Diffraction, people can determine if the personal care products they buy from local supermarkets contain harmful contaminants. Opt to look for a certified laboratory that offers chemical analysis services that will make sure the powders and makeup you apply on your baby are free from potentially harmful chemicals.
Use organic products instead
If you have been buying commercial brands for so long, you may want to reconsider your options when it comes to protecting your child's health. In this sense, it may be best to use alternatives instead of choosing hygiene products based on the brand name.
For sure, the name of the brand isn't a guarantee that the product is safe. If you want to make sure your child's health is in good hands, you might want to consider shifting towards organically-based hygiene products instead. Sourced from plants and other organic sources, these products contain no traces of chemicals. Instead, their effectiveness stems from their natural properties. For instance, you can use powders made from herbs and flowers such as chamomile and arrowroot, which are known for not having any side effects.
However, extra caution should also be exercised when choosing natural hygiene products for your baby, since some natural ingredients might contain allergens. At the end of the day, consulting an expert is still the surest way to keeping your baby safe and clean at the same time.