Home renovations and wellness – do these words have anything in common?
Initially, nothing comes to mind, but it turns out they share a LOT. After all, your home has a significant impact on your health and well-being. Everything from the way you layout your rooms, the materials you choose to build your house, and even your windows' placement play a role in your family's health and happiness. Even the type of grass you plant (whether it's Bermuda or Kikuyu Grass) can make an impact on your wellness.
It sounds crazy, but it's true.
Essential home improvement can make you healthier.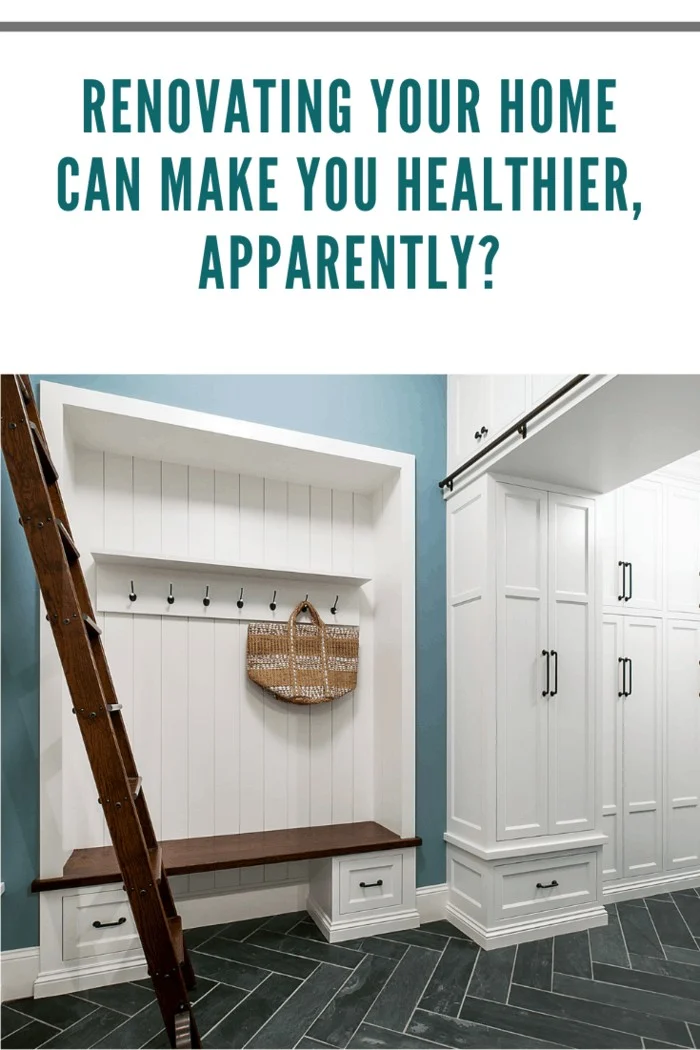 What Makes a Home Healthy?
According to homeowners, remodeling makes a healthy home.
Home design website Houzz surveyed 808 homeowners across the country about the overall health of their homes.
The survey requested participants to consider factors like year built, chemical exposure, cleanliness, and air quality to determine whether they consider their home as healthy or not.
Overall, 60 percent of homeowners considered their homes healthy.
Six percent of homeowners were unsure, and one in five respondents didn't consider their homes healthy.
Upgrades were an essential factor in determining the health of a home.
When asked if they renovated their homes in the last year, more than one-fifth of the participants answered yes, having completed their upgrades ranging from sprinkler installation to painting.
The most popular upgrades were flooring and painting, completed in more than half of the upgraded homes.
"So do I have to repaint my walls to promote wellness at home?" you may ask.
Fortunately, that's just one of the things you can do.
You can do many home renovation projects to improve the health of your home.
Ways to Design Your Home for Health and Wellness
Add Entryway Seating
Your entryway is your first line of defense against pollution, sickness, and toxins.
This place is essential because as soon as these unwelcome "visitors" get past your entryway, they'll end up in different areas of your home.
So how do you control them?
First, make space in the entryway for a free-standing or built-in bench or shoe rack.
This encourages visitors to take off their shoes once they walk into your house.
The rack can also hold slippers guests can use.
Also, add some chairs, so guests have somewhere to sit down when they take their shoes off.
If you have children, provide shorter chairs, so they don't have to sit on the floor to take their shoes off or put them on.
This also prevents them from tripping.
Improve Your Kitchen Layout
Kitchens should promote healthy eating and make it more convenient for homeowners to prepare healthy meals.
If you're working with a cramped kitchen, it's time to make some space.
Start by adding multiple work zones, which can be long expanses of counter space.
If you have a small kitchen, add at least two counters measuring up to 4-ft.
Also, be strategic with where you install the counters.
It's best to have a large counter area between the stovetop and the sink.
This gives you more space to chop, cook and wash without feeling too cramped.
Add a second work area for your kitchen helpers if you still have space.
The farther you space out these work zones, the less likely you'll be bumping into each other while cooking.
Bedroom Flooring
Bedrooms are your safe space, the place to be as your body recovers from the daily grind by sleeping.
For this reason, your bedroom is an important room that needs healthy indoor air quality.
Flooring promotes better air quality. Install linoleum or hardwood floors since these are the healthiest flooring options for good air quality.
Plus, both are made from natural materials and are easy to clean.
Linoleum is naturally anti-static and anti-microbial.
If you install a hardwood floor, it must be purely made from hardwood and not engineered wood.
Most engineered wood floors are combined using formaldehyde, which dampens air quality and is a known carcinogen.
Living Room Windows
Your living room also needs good air quality.
The easiest way to bring fresh air into the house is to open up more windows.
While more modern home designs incorporate fixed picture windows (aka windows that do not open), it's best to install more operable windows in your living room.
These windows bring in fresh air, replacing toxic and stale air.
The fresh air also reduces your family's exposure to pollution and improves the area by adding oxygen to your air.
This list is just a glimpse of how you can design your home for health and wellness, but it's an easy place to start.
Do what you can to improve the health and wellness of your home and your family.
---
Resources:
https://www.lawnandreticulation.com.au/kikuyu/
https://www.afrugalhome.com/essentials-of-home-improvement-attention-to-every-nook-and-cranny/