I think most of us will be more than happy to wave goodbye to the nightmare that was 2020 whilst embracing the new year ahead with open arms. But despite the disruption, the concern, and the trouble that 2020 has brought, it's important to look at the brighter side of things.
All that additional time you spend with your children whilst you worked from home, the letters you send to your friends when you couldn't see them for several months, the weekly video calls with elderly relatives, family walks in the sunshine, time off school for the kids and those hilarious family quizzes over Zoom! It's important to recognize the highlights of 2020, even if they were few and far between.
So, with this in mind, I've come with some amazing ways you can preserve the happier moments with your family.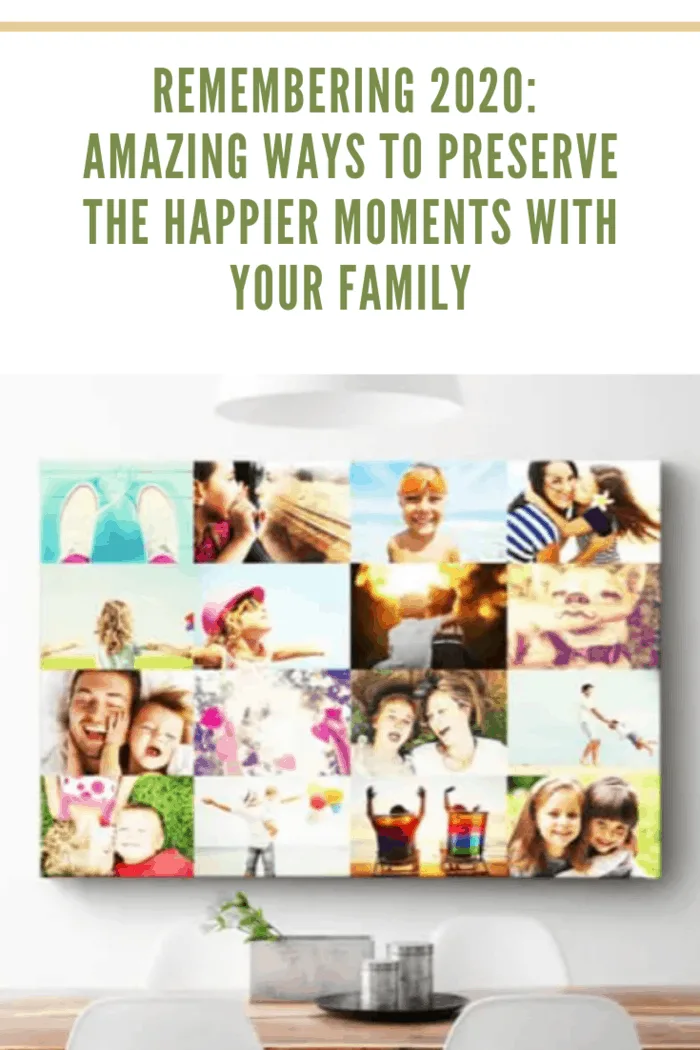 Create a new photo wall
Almost a full year's worth of photographs and memories, taken within the confines of your own property, is currently trapped inside your phone. So, why not put them on display for everyone to enjoy? A new photo wall of all your favorite moments and memories of this year, courtesy of hello canvas, will brighten up any wall in your home. From the birthday party, you had in isolation to your youngest learning to ride their bike in the backyard, cooking together, and spending time with your eldest. A photo gallery is a perfect way to reflect on 2020 with fondness rather than disdain.
Coronavirus time capsule
A super fun option that the whole family can get involved with – and it's a great boredom buster! You're probably familiar with the concept of a time capsule, and it's a place where you store all your memories of a certain period and then revisit it years or even decades later. You don't have to bury it in your backyard, and you could keep it tucked away and enjoy it at a later date instead. All you need is a strong container and plenty of 2020 memorabilia. From (unused/clean) face masks to headlines of newspapers documenting events, drawings, stamps, information about the children, photographs, and maybe something to show how much the kids have grown – like a handprint or something handwritten.
Video
You may have collected some video footage on your phone along with all your photographs. Editing all of your captured video footage together and creating a film looking back at 2020 is something everyone will love, and you can look back on and laugh time and time again. You can download free editing software online. Don't forget to add some music!
A 2020 scrapbook
This could easily be a personal project or something you can do as a family. Creating a scrapbook that includes photos, writing, diary entries, important dates, newspaper clippings, drawings your children have made, pressed flowers from the seeds you planted together, recipes of dishes you made in lockdown… the possibilities are endless.
In conclusion
2020 is a year we should both forget and remember for different reasons. Preserving your memories like this will ensure you and your loved ones can look back and see how you were affected and how it made your family closer.