Are you facing a home plumbing crisis? Need a plumber's assistance for a major repair or restoration job? While you make a hasty call to a plumber or a plumbing agency, here's a ready-reckoner of questions you should ask before signing any contracts.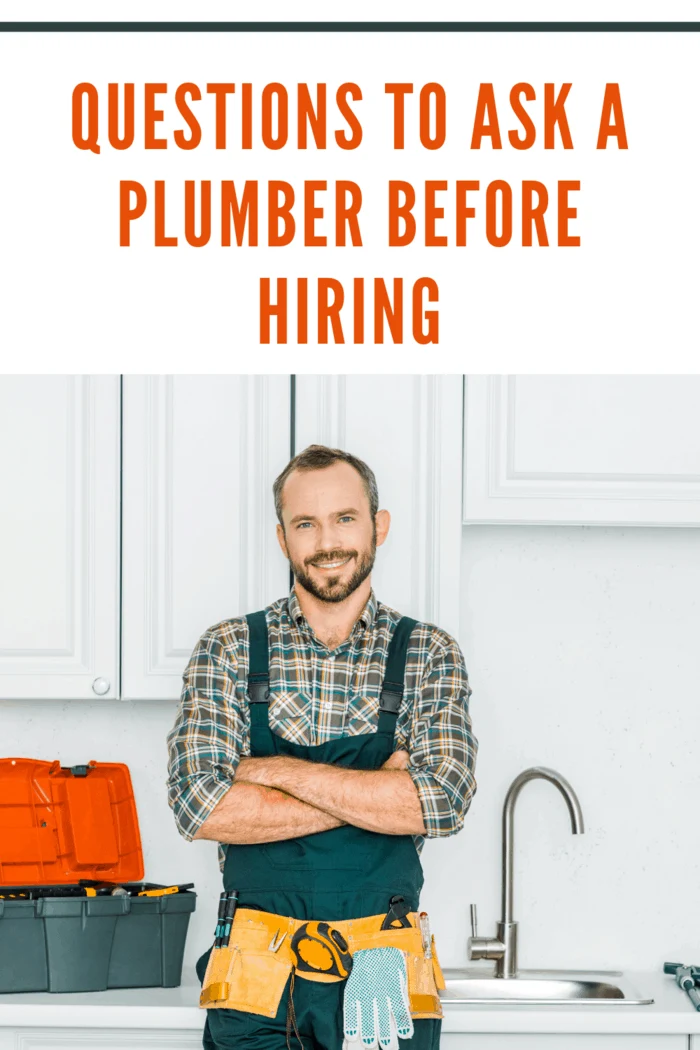 Questions to Ask a Plumber Before Hiring
Do you have a plumbing license?
Confirm the credentials of the plumber first up. Local authorities issue a license to plumbers based on their experience and track record. A licensed plumber is skilled and trustworthy. An unlicensed plumber may try to lure you with cheap services but they are unreliable and could even scam you, says Today's Plumber. Always ask for the plumber's license before you hire him.
What will be the estimated cost of the plumbing service?
Whenever you discuss the repair job with the plumber, you should also enquire about an estimate of charges for the scope of work. There is an art of getting a true estimate of the cost. The plumber should survey the repair situation and give you a realistic estimate. Estimates over the phone are less likely to be closer to accuracy. Always ask for a full estimate of material and labor charges, to avoid any up-charges.
How long will it take to get the job done?
It is always a good idea to enquire about the time taken for the repair job before you hire the plumber. Make sure you get a realistic idea of delays and unforeseen complications too. This will help you be mentally prepared for the noisy and messy plumbing job, and make adjustments to your personal schedule if required.
Do you charge on an hourly basis or on a fixed rate basis?
Ask the plumber whether he will be charging by hourly rate or a flat rate. Fixed rates help you get a better estimate of charges. On the other hand, it may not be very easy to keep control of the budget if he charges on an hourly basis. The plumber may also become inefficient and drag the job for longer than required.
Are there any warranties included?
Enquiring and keeping a note of warranties for the plumbing project is a good idea. Most reliable plumbers will assure you that the repair or replacement won't require reworking in the near future; say 3 months or a year. So even if something went wrong within the warranty period, you wouldn't have to shell out extra bucks to get the job redone.
Are you taking precautions to prevent COVID transmission?
In the ongoing pandemic scenario, you obviously don't want to take the risk of exposure to the COVID virus or contamination. Therefore, it is very important to ask the plumber if he can provide contactless plumbing service, suggests RotoRooter.
Are you insured?
Plumbing work may turn out to be a bit intense, and it is not always possible to eliminate the risk of injury or accidents. The plumber may get hurt on the job at your home and require medical assistance. It is always advisable to hire a plumber who has a valid insurance cover so that in case of any mishap, you don't end up bearing the burden of hospital bills.
Have you handled this before?
The plumbing job at your home may be extensive and require a high level of skill and expertise. In this situation, it would be good to know that you are hiring a plumber who has handled similar jobs before and has an idea of what he will be doing. Ask the plumber directly if he has prior experience or looks up client feedback and testimonials to get a fair picture.
What about cleanup after the repair?
Usually, we can expect plumbers to tidy up the mess and muck once they are done. The plumber may even have some extra charges for cleaning. So it is always better to get a confirmation before the task is begun.