I received Purex PowerShot in exchange for this post. All opinions are my own.
Laundry. It's something we do all the time. Some of us do it every day. I just received a box that's about to revolutionize how we do laundry.
It's from Purex, one of the most widely used laundry detergents in the United States.
History of Purex
In 1922, Lionel S. Precourt and his son, Ray, began to make household bleach from their 400 square foot garage behind the family home at 132 E. 59th Place in Los Angeles, California.
In 1975, Purex liquid laundry detergent was introduced. Purex liquids began the use of its distinctive blue plastic bottle in 1981.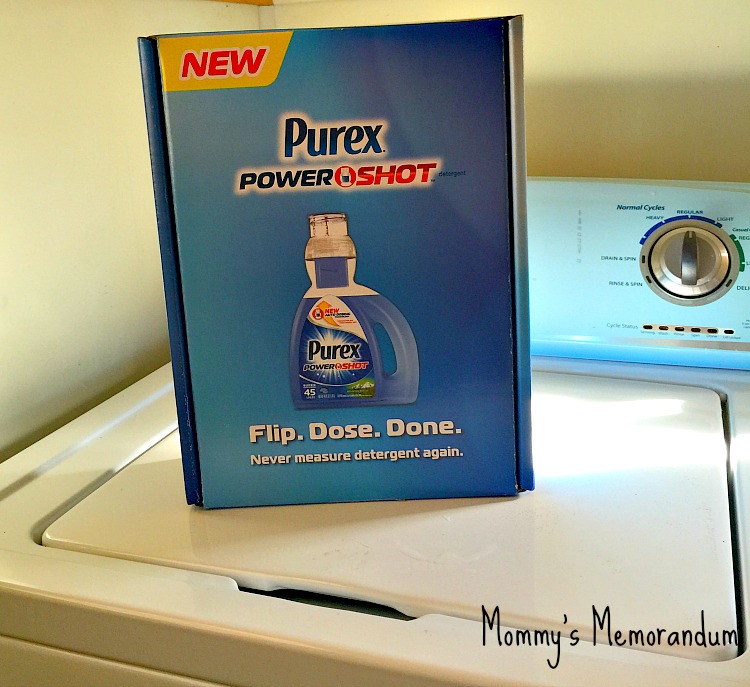 What makes this detergent so unique?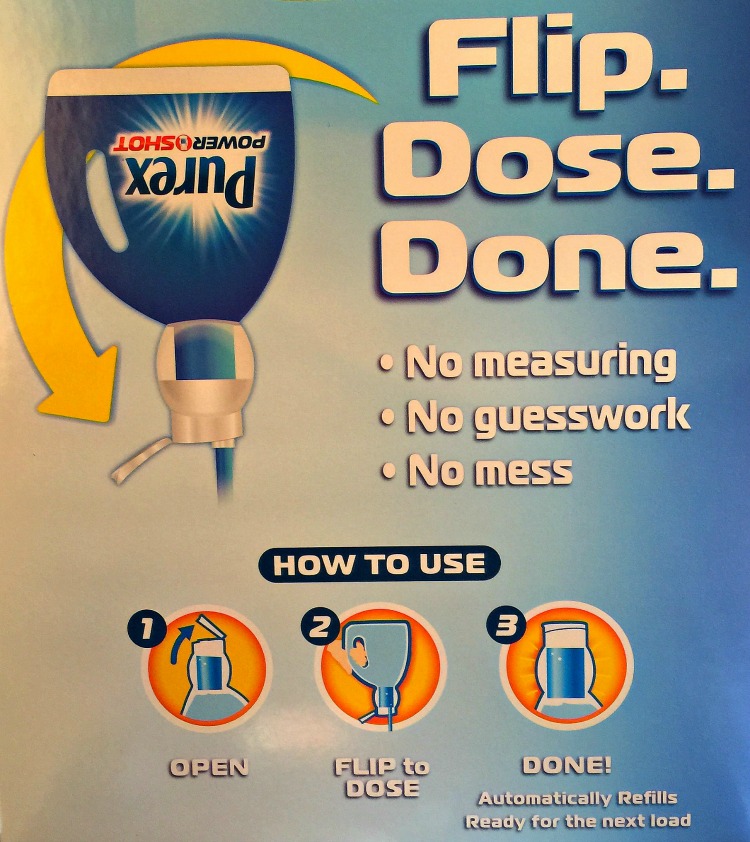 It's the only bottle that measures the right amount of detergent to use every time. It's a no-spill detergent bottle. Easy measure liquid detergent every time.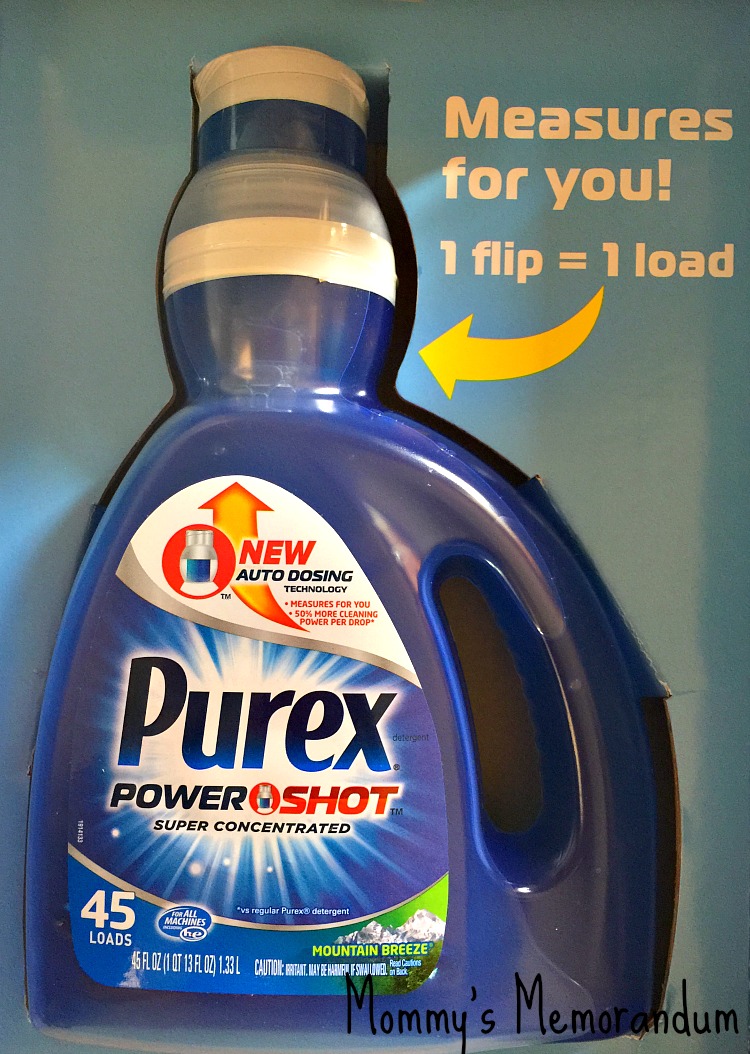 Purex PowerShot is Easy to Use
Just open the cap, flip the bottle upside down to deliver one super concentrated dose of detergent. Flip the bottle back upright, and you are done! The PowerShot engine automatically refills and is ready for the next dose!
Miss M demonstrates in the video below:
Purex PowerShot Just the Right Amount
The built-in auto-dosing technology in the bottle does the measuring for you, so there's no waste and results in a perfect clean every time!
Use 1 flip for regular loads
Use 2 flips for large or extra dirty loads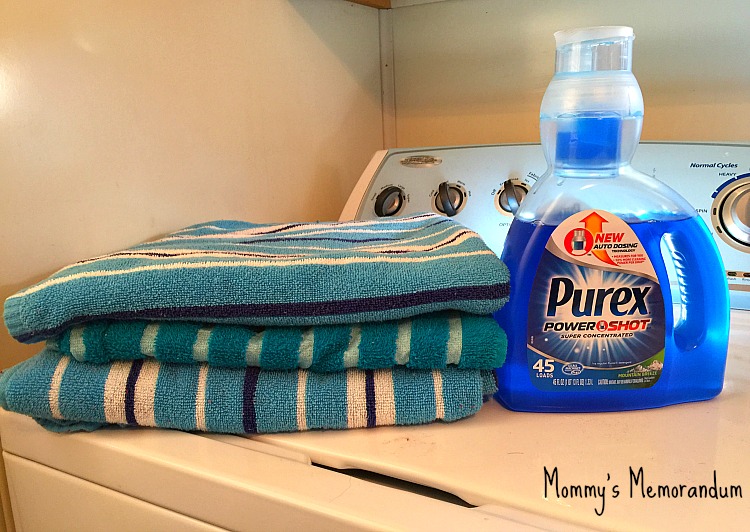 The NEW Purex PowerShot detergent simplifies the laundry routine by taking the guesswork out of the measuring. Purex PowerShot measures the right amount of the super concentrated formula with 50% more stain fighting power in every drop.
This laundry detergent is available in two popular fragrances, Mountain Breeze and Natural Elements Linen and Lilies.
Make sure to Like and follow Purex on Facebook , Twitter and Instagram (@Purex)