Iced Tea is in season and Pure Leaf has recently introduced two new lower-sugar iced teas.I live in the South, where they like their milk and tea sweet. Not Too Sweet Peach Tea and Not Too Sweet Honey Green Tea are Pure Leaf's twonewest  flavors which are great alternative when I want the refreshing taste of iced tea, but a little less sugar.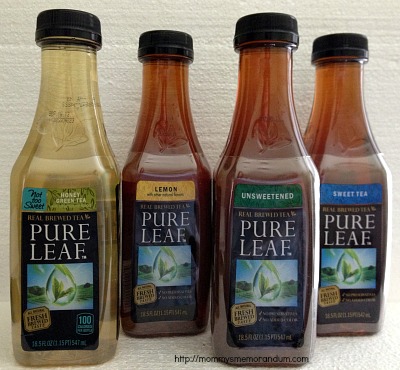 Iced tea is refreshing and I LOVE me some sweet Southern tea, but the calories add up. I love Pure Leaf's new lighter flavors. They're still real brewed tea and made from all natural ingredients, without artificial sweeteners, no high fructose and no preservatives, just real good taste. At just 45 calories per 8 ounce serving, I can sit on my front porch, sip my tea and watch the day pass.
Psst…those eco-conscious folks out there will love that the Pure Leaf Iced Tea bottles are made from PET plastic.
Food Network fans, hold on your glasses, Pure Leaf has partnered with Chopped host and star, Ted Allen, to find the perfect drink and food pairings for your next event. Serve Pure Leaf as a beverage or incorporate it as an ingredient. There's plenty of flavors to choose from to make any meal an adventure in taste!
Here are tips on how to get the party started with Pure Leaf Iced Tea, from Ted Allen:
Summer's the season we get our drinks on–be it cocktails or mocktails! Dress up Pure Leaf Sweet Tea,  fresh cherries, an ounce of elderflower liqueur, a splash of vodka (optional) and some fresh mint – or, try mint's relative, basil.
Tea compliments almost any food. It cleans the palate and compliments delicate tastes. Serve your guests, or stock your fridge with PURE LEAF's variety of flavors:  sweet, unsweetened, not-too-sweet, peach. Make it a "Create Your Own Tea" event offering garnishes like cherries, kiwis, blood oranges, Meyer lemons and fresh herbs.
Pure Leaf Not Too Sweet is perfect for lightly seasoned, light fare like salads, shrimp, and other delicate foods – a crisp clean taste without overpowering the entree.
Gather friends and family and be the Grill Master. Prepare ahead of time, prep side dishes that don't require heating, prepare lettuce, shuck corn and be ready and enjoy the afternoon.
Iced Tea Explore these Recipes:
I love Pure Leaf out of the bottle and over ice. It has great flavor. Adding spices like thyme, peppercorns and ginger to it creates more flavor. I love the Strawberry Black Peppercorn Peach Ice Tea.
This weekend I've been drinking my iced tea dressed as a Pomegranate Mar-TEA-ni.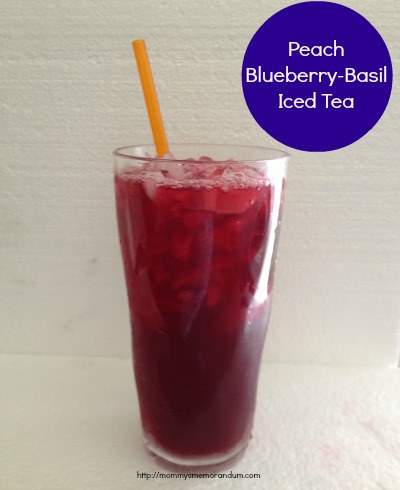 I've also broken free of my comfort zone, experimenting with blueberries and herbs creating a Peach Blueberry-Basil Iced Tea, that might just be my favorite.
Be sure and visit Pure Leaf Iced Tea to discover more food and drink recipes and pairing tips from Ted Allen (Food Network) and John Cheetham (Pure Leaf Tea Master).
Find Pure Leaf in your favorite flavor at grocery stores nationwide. Serve yourself an 18.5 ounce bottle with a suggested retail of $1.79 or a 59 ounce family size with a suggested retail of $2.69.
Get Social with PURE LEAF on Social media by liking Pure Leaf Iced Tea on Facebook and following @PureLeaf on Twitter. Make Pure Leaf iced tea you tea of choice!